A 3-year-old child was killed in the parking lot of a Florida Waffle House after his father accidentally ran him over with his car, said sheriff's officials.
The incident unfolded at around 9:45 p.m. on March 12 when the family was leaving the restaurant on State Road 60 in Brandon, WTSP reported.
The father was identified as 29-year-old Guillermo Junior Montoya. The deceased boy was identified as Jeremiah Rios, according to the Hillsborough County Sheriff's Office.
2-year-old accidentally run over by parents in Waffle House parking lot https://t.co/AaMhJ2Bmcq

— CMG National News (@CMGNationalNews) March 14, 2019
The mother and father both believed they had placed the boy inside the SUV, according to the sheriff's office.
A total of two parents and seven children were leaving the Waffle House when the accident took place.
"It's too late for this family and had the most tragic outcome but if in the future, if we could just ask parents, slow down, make sure you've got everybody," said sheriff's office spokesman Danny Alvarez, WTSP reported. "We know we get caught up in our day but slow down and we can prevent a tragedy."
A 3-year-old boy dies after his father accidentally ran over him at a #Florida #WaffleHouse, authorities say https://t.co/MH1o0Ro9Oi

— CBS Philly (@CBSPhilly) March 13, 2019
Sheriff's officials said Montoya was driving the SUV when it struck Jeremiah.
The vehicle's front right tire struck the boy in the head, causing severe injuries, said the office.
Jeremiah was rushed to Brandon Hospital, where he was pronounced dead, according to the station.
Tampa Bay Times: Toddler dies after father accidentally runs him over with family SUV at Brandon Waffle House.https://t.co/saCfN5jkDD

via @GoogleNews

— BAYGUI (@baygui) March 13, 2019
Officials said no drugs or alcohol were involved in the incident.
WTSP interviewed the owner car body shop in Brandon, who said that 360-view cameras are becoming more popular.
Victor Ruiz, the owner, said the shop installs cameras every day to prevent accidents involving small children.
"I got two kids myself and my little one leaves her bike all the time in the back," said Ruiz.
No additional details in the case were provided.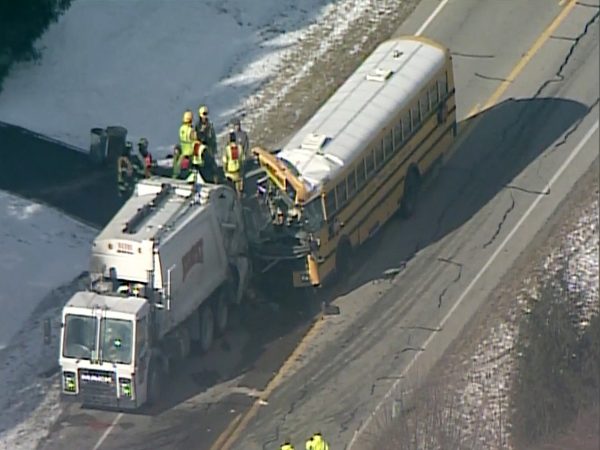 Thousands of children die every year or get badly injured as drivers backing up don't notice them. In the United States, 50 children get backed over every week, according to Kids and Cars, an organization that advocates injury control and child safety. The organization was created to protect children in and around motor vehicles on private properties.
Ten Ways to Prevent Backover Accidents
Here are ten ways to prevent backover accidents by Kansas City Accident Injury Attorneys:
Installing a rear-view camera, sensors, and additional mirrors that can be added on any vehicle and using them in addition to looking around the vehicle before backing up.
Always walking around and behind a vehicle before moving it.
Knowing where your children are before backing up and having an adult supervise them while you are moving your vehicle.
Making sure children always hold hands with an adult in a parking lot.
Teaching your children that a parked vehicle might move and making them understand that the driver may not be able to see them.
Teaching your children to never play behind a parked vehicle or in a driveway.
If an adult passenger is in the vehicle, have him get out of the vehicle and watch for children while you back up.
Roll down your window before backing up to hear children that could be near you.
Teach your children to keep toys, bikes, and sports equipment out of the driveway.
Keep landscaping around the driveway trimmed to ensure drivers can see the sidewalk, street, and any pedestrians while backing up.