Finding ways to bring the outdoors inside creates this wonderful organic connection between your home and nature.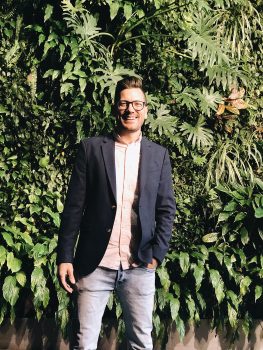 In my own home, I try to do this in a few different ways:
– Incorporating a rustic, reclaimed-wood dining table.  
My wife and I love our beautiful, worn wood table. It brings soul, character, warmth, and a sense of history into our home.
– Potting fruit trees. We actually have a thriving avocado tree in our home, and we love the look and feel it lends to the ambiance. It's super easy to care for and fresh guacamole is only a few feet away at any given time!
– Fresh flowers. It may seem obvious, but nothing brings elegance to your home as simply, yet relatively inexpensively, as flowers. They are always a mood-lifter, the smell is fresh, green, and floral, and the colors are a natural accent to our décor.

Luke Caldwell is the host of HGTV's "Boise Boys" and co-owner of home renovation and design company Timber and Love.