The governors of Georgia, South Carolina, and Tennessee announced Monday they would allow for the reopening of some types of closed businesses.
Georgia Gov. Brian Kemp said those businesses will be able to open by next week, South Carolina Gov. Henry McMaster said some businesses can reopen by this Monday at 5 p.m., and Tennessee Gov. Bill Lee said that his state's stay-at-home mandate would end by April 30.
Hair salons, barbers, gyms, and other businesses will be allowed to open in Georgia on Friday, Kemp said. On April 27, restaurants and theaters will be able to open under social distancing guidelines, although bars and similar venues will be closed.
"Due to favorable data & more testing, gyms, fitness centers, bowling alleys, body art studios, barbers, cosmetologists, hair designers, nail care artists, estheticians, their respective schools & massage therapists can reopen Friday, April 24 with Minimum Basic Operations," Kemp wrote on Twitter.
"By taking this measured action, we will get Georgians back to work safely, without undermining the progress we all have made in this battle against COVID-19," Kemp said, adding that it "is a small step forward and should be treated as such."
Lee confirmed that Tennessee businesses—for the most part—can open May 1.
"These businesses will open according to specific guidance that we will provide in accordance with state and national experts in both medicine and business," he said in a statement. "Social distancing works, and as we open up our economy it will be more important than ever that we keep social distancing as lives and livelihoods depend on it."
McMaster went a step further and said a number of retail stores in the state can open at 5 p.m. on Monday, including furniture, jewelry, clothing, shoe, book, flower, and other types of stores.
Over the weekend, the mayor of Jacksonville, Florida, ended restrictions on beaches, allowing people to walk, run, and swim under social-distancing guidelines.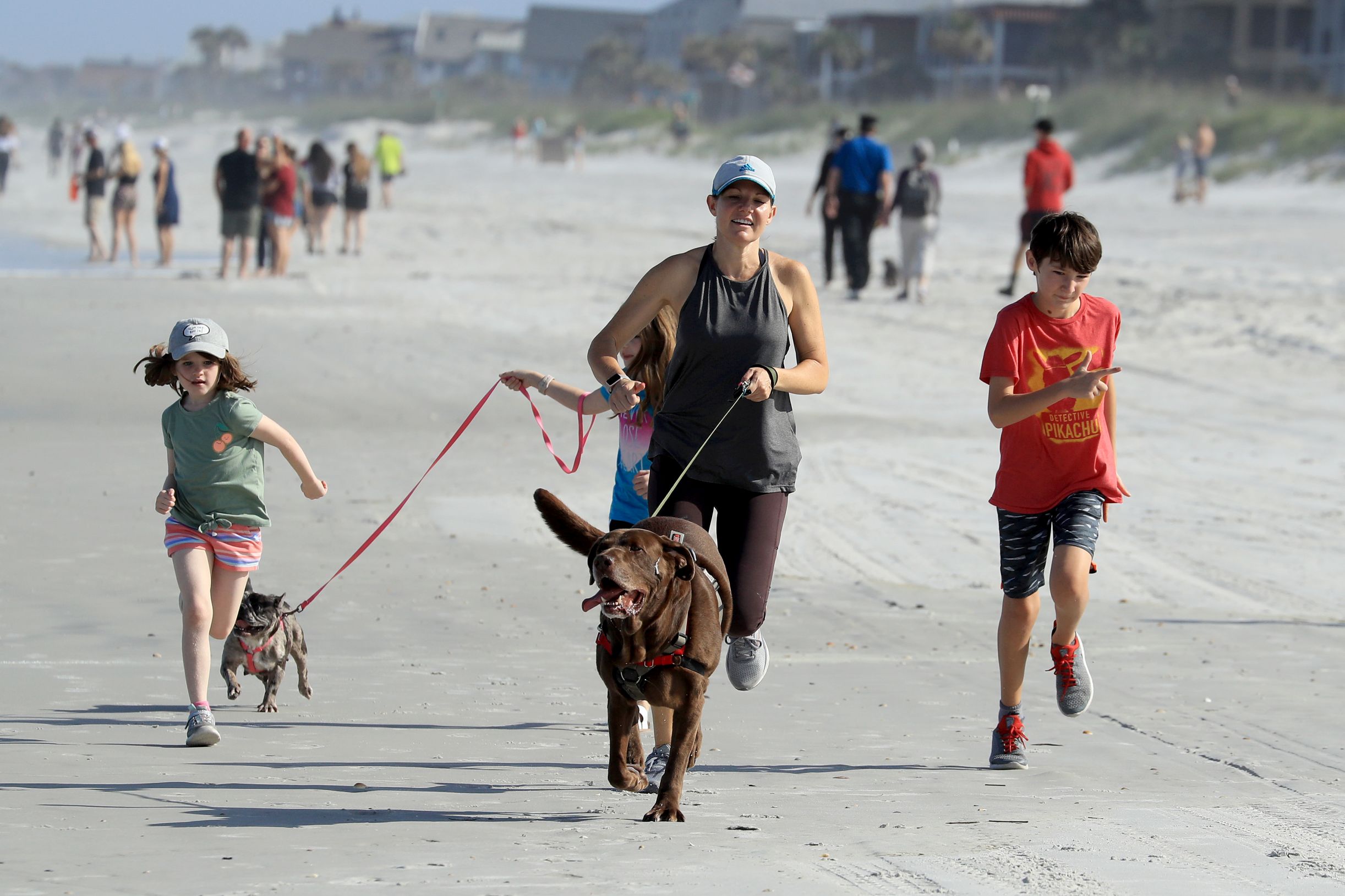 Across the United States, dozens of governors have issued stay-at-home orders to curb the spread of the CCP (Chinese Communist Party) virus, a novel coronavirus that causes the disease COVID-19.
Their announcements came as local governments were feeling pressure to roll back stay-at-home measures and reopen the economy after more than 20 million Americans filed for unemployment insurance when businesses were forced to shutter.
Last week, President Donald Trump expressed a strong willingness to reopen the economy and created a task force to implement it.
"We can begin the next front in our war, which we are calling 'Opening Up America Again,'" Trump said in a briefing. "To preserve the health of Americans, we must preserve the health of our economy."