A 5.8-magnitude earthquake struck off the coast of Northern California on Thursday morning, Jan. 25, the U.S. Geological Survey reported. It was followed by two smaller ones.
A tsunami warning was not issued following the quake, according to the U.S. National Tsunami Warning Center.
The quake hit before 8:40 a.m. and was reported 102 miles west of Capetown and roughly 115 miles away from Eureka, the U.S. Geological Survey said.
The USGS said that two more earthquakes hit in the same area just minutes after the first, 5.8-magnitude one, hit. A 5.3- and a 5.1-magnitude quake hit a few minutes apart after the initial one.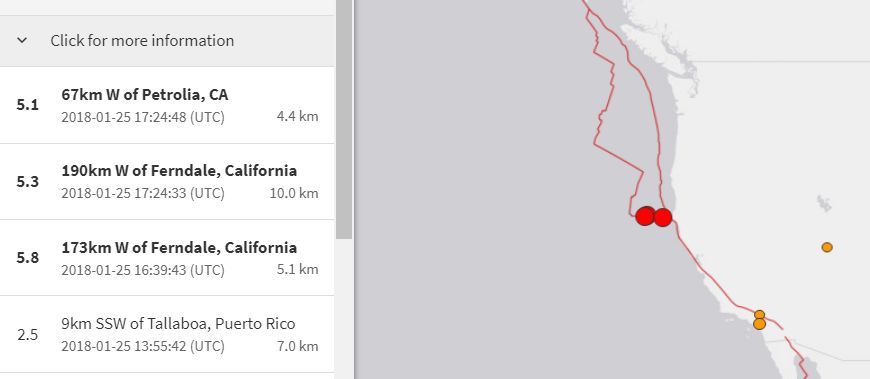 It isn't clear if any damage was done during the earthquakes.
It comes just hours after a 4.2-magnitude quake hit about 50 miles east of Los Angeles, California.
The U.S. Geological Survey said that the quake hit 13 km (8 miles) northeast of Trabuco Canyon, California, with a depth of 10.1 km (about 6.3 miles), at a time of 10:09:56 UTC.
The Pacific Tsunami Warning Center said that no tsunami warning was issued after the quake.
Okay, this is starting to get scary at the magnitudes these Earthquakes are happening daily https://t.co/65hUVa7rBa

— Lady Disaster (@LadyDisaster319) January 25, 2018
The quake also hit about 70 miles northwest of San Diego, with a population of 1.4 million.
It came after several major earthquakes struck along the Pacific "Ring of Fire" in recent months. The area is known for earthquakes and a number of active volcanoes.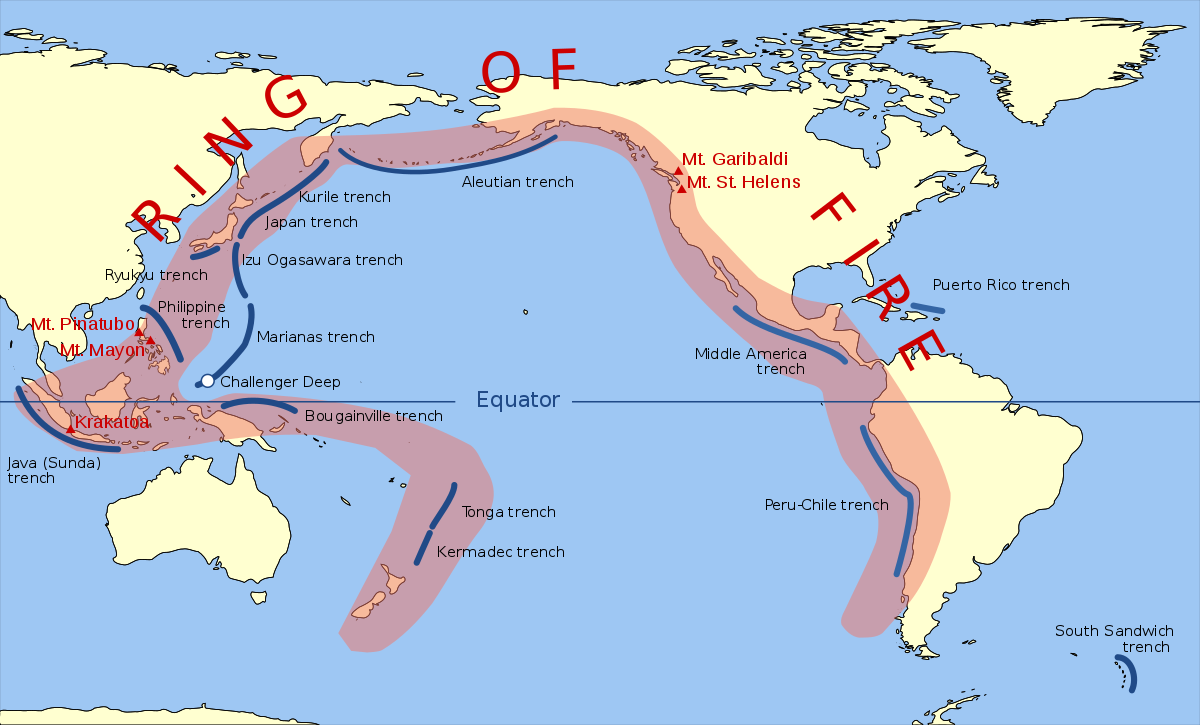 The "Ring of Fire" is located within the basin of the Pacific Ocean, lined with around 75 percent of the world's total active volcanoes.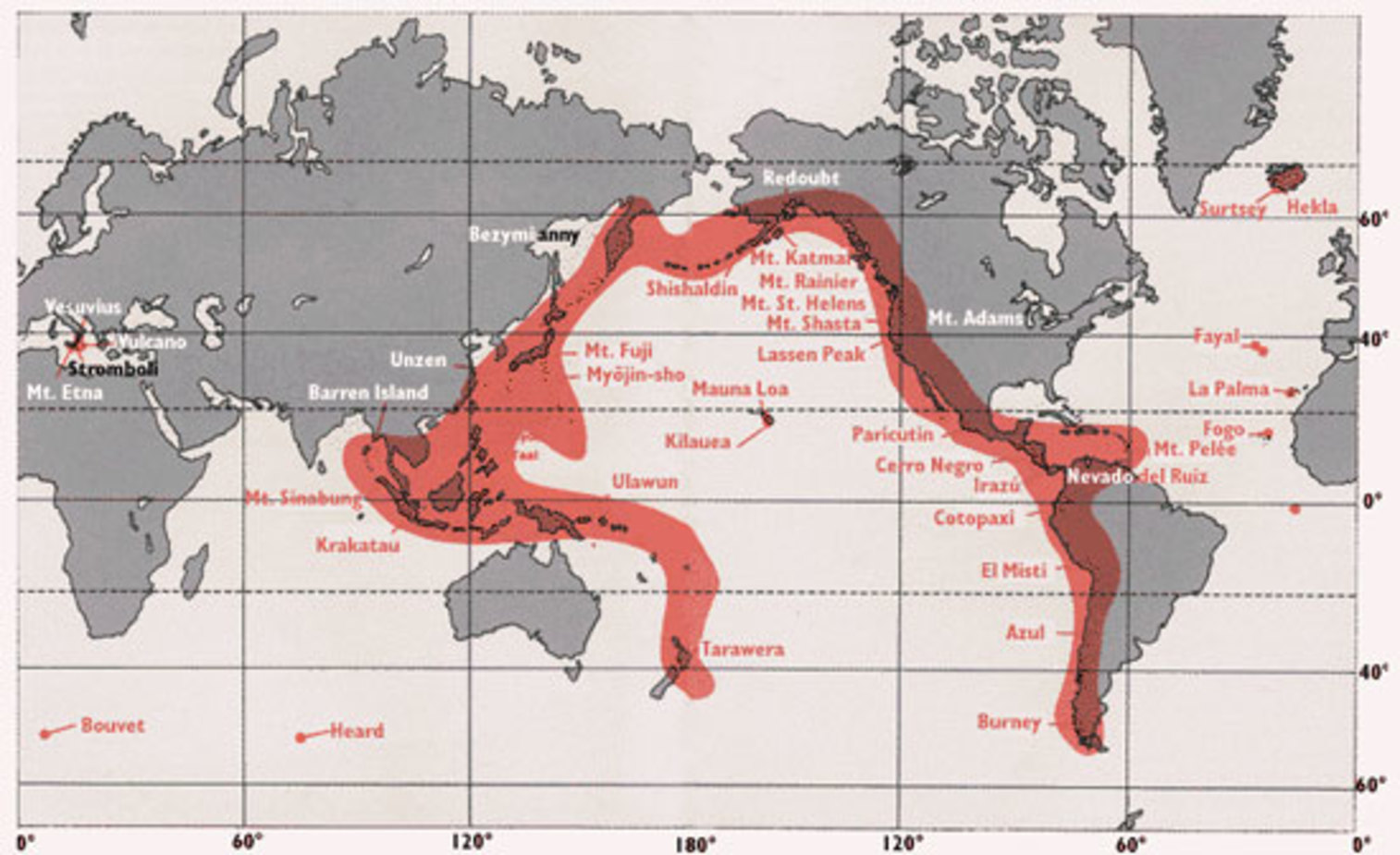 Recommended Video:
How Doctors in China Turn into Murderers