Three people have died and four others were hospitalized in Pittsburgh after what police have said is a rash of drug overdoses on Sept. 22.
In a statement released by the official Pittsburgh website, police said that the early morning "medical incident suggests this was a drug-related overdose."
Officials said that the seven people who died or were afflicted "appear to have been at the same venue together, and then to have gone to a second location at a private residence where they apparently overdosed on drugs."
They appeared to use the narcotics at the same place and at the same time, said police.

"To be clear, this was not a case of a tainted drug being passed around or distributed in large volume at a large venue which could have affected even more people. It appears to have been isolated to a single location," said officials in the statement.
Police said they are concerned about a potentially deadly batch of drugs in the city.
There were reports that the victims, including those who died, were all wearing orange wristbands.
"Police identified multiple venues in the city that used orange wristbands last night for events and concerts. News reports linking this incident to specific venues are incorrect," said police. "Anyone who attended one of these events has no cause for concern regarding their health."
Following the rash of apparent overdoses, police sent out a warning.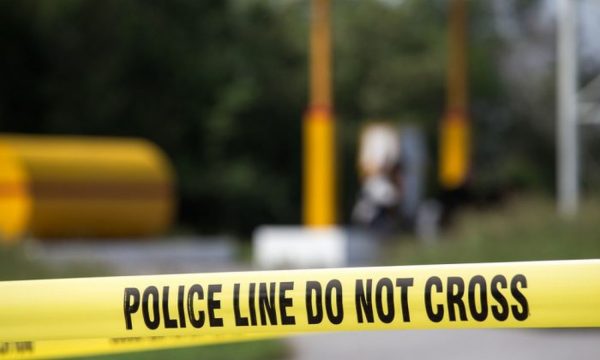 "We remind the public not to use drugs. Simply put: You do not know what's in that drug," said officials.
It all started early Sunday morning when a 911 call was placed for an unresponsive man at an apartment complex on Pittsburgh's South Side, NPR reported.
"We do not believe this particular incident is going to be widespread," Pittsburgh police commander for narcotics Jason Lando said, reported NPR. "So we are not in a situation where we expect people to be found in an overdosed state all over the city."
Lando said that police haven't identified the substance that caused the overdoses.
Of those who were hospitalized, one victim is in critical condition, NPR reported. The other three are in stable condition.
One of those who died was 33-years-old, and police have not revealed the ages of the other victims.
The City Club Apartments management issued a statement to WTAE that "the individuals that were involved in the incident were not residents of our community. It is our understanding that they were acquaintances of a resident in good standing. It is also our understanding that the group had attended an outside event before returning to the apartment."
"We express our deepest sympathies to the families and friends of the affected individuals and send our thoughts and prayers to those who were transported to the hospital," the management agency wrote. "We are working closely with the local authorities. As this is an ongoing police investigation, all questions should be directed to the Pittsburgh Police Department."Out of respect for Ms Debrecht, we might want to clarify.