Marciela Mendoza was heading to taekwondo practice with her four children when she pulled out from a stop sign onto Singleton Boulevard.
All six lanes appeared clear before she made the turn, but as she entered the intersection, a black Nissan Sentra slammed into her car, sending it spinning.
Three of her children died that day in March 2016. When drivers rushed to help, they saw the lifeless bodies of her three children in the back seat of Mendoza's red Dodge Stratus, Dallas News reported.
Xavier Taylor was driving 98 mph before the crash, according to police. Singleton Boulevard is a 35 mph zone.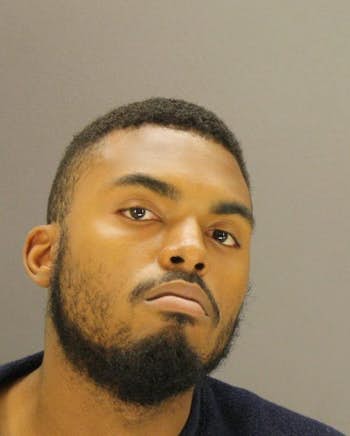 The 24-year-old speed demon is on trial this week. Upon arrest he told police that he was driving 45 or 50 mph.
He also told them that the children's mom should "use better judgement."
The shocking crash killed Pamela Maritza Mendoza, 11, Bryan Alexander Mendoza, 7, and Lizbeth Edith Mendoza, 3.
The children's older sister, Dulce Mendoza, 14, survived. She wanted to take a nap before martial art practice and closed her eyes. Moments later, the crash happened.
"I just heard my mom scream," Dulce said in court this week. "I couldn't breathe."
Dulce felt the car spinning and immense pressure on her body. When the car halted, she turned around to check on her siblings. She knew her sister Pamela was dead when she touched her.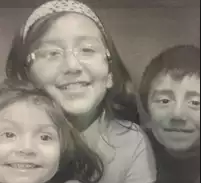 Dulce was taken to a hospital. Her mother had injuries as well. Taylor, the driver of the Nissan, broke his ankle.
The court room gasped when prosecutors showed a video of the crash captured from a nearby business. Sparks flew as the black Nissan crashed into the red Dodge.
According to Dallas police, Taylor hit the breaks just 1.5 seconds before smashing into Mendoza's car.
Several witnesses reported seeing a black car speeding on Singleton Boulevard and weaving in and out of traffic shortly before the crash.
"I've never seen anyone drive that fast on Singleton or any residential street. I thought, 'Oh, my God. He's driving so fast he's going to kill someone,'" testified Michelle Sharpe Anderson.
She thought a police car may have been chasing the car, but didn't see one when she looked in the rearview mirror.
Donna Montez was one of the drivers who stopped to help. She heard Dulce screaming and said her mom was dazed.
She saw Bryan "squashed" in the rear seat and Pamela with her body "twisted."
The courtroom turned tearful when prosecutors showed photos of the crash. All of the children were wearing seat belts, with the youngest strapped in a car seat.
Taylor remains in Dallas County Jail on $300,000 bail.