A 3.0-magnitude earthquake struck off the coast of Long Island, New York.
The quake was centered about 40 miles southeast of East Hampton and 33 miles southeast of Southampton, centered in the Atlantic Ocean, according to the U.S. Geological Survey (USGS).
It's unlikely the quake did any damage or injured anyone.
The quake occurred at around 7:22 a.m. local time.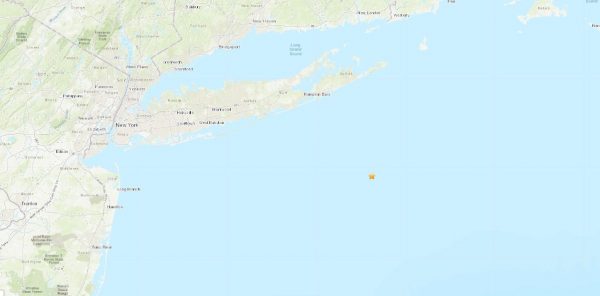 A magnitude 3.0 quake is only "felt only by a few persons at rest, especially on upper floors of buildings" or possibly "felt except by a very few under especially favorable conditions," according to the USGS website.
Newsday reported that Suffolk County police and Southampton Town police said they received no reports of the quake.
On March 1, a 2.3 magnitude tremor hit near Charlestown, Rhode Island, and on May 25, 2018, there was a 1.8 magnitude quake in Hillcrest, New York, reported Pix11.
About two weeks ago, a 2.7 magnitude quake hit near the Florida-Alabama border, causing no damage.  That was the fifth earthquake to hit the area in March, and there have been no injuries or damage in the quake, according to WESH-TV.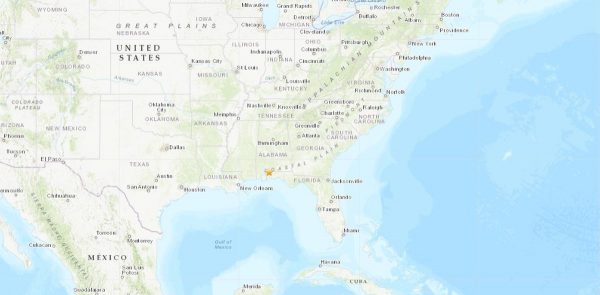 Quakes East of Rockies Felt More Intensely Than the West
While most of North America east of the Rocky Mountains has infrequent earthquakes, there are hotspots of intense quake activity.
Experts at the USGS say areas like the New Madrid seismic zone centered on southeastern Missouri, or the Charlevoix-Kamouraska seismic zone in New England, or the New York—Philadelphia—Wilmington urban corridor, are hotbeds of seismic activity. But they add that aside from these several areas, the region from the Rockies to the Atlantic can go years without an earthquake large enough to be felt.
The USGS points out that while earthquakes east of the Rockies are less common than in the West, they are typically felt over a much broader region.
"East of the Rockies, an earthquake can be felt over an area more than ten times larger than a similar magnitude earthquake on the west coast," the USGS says.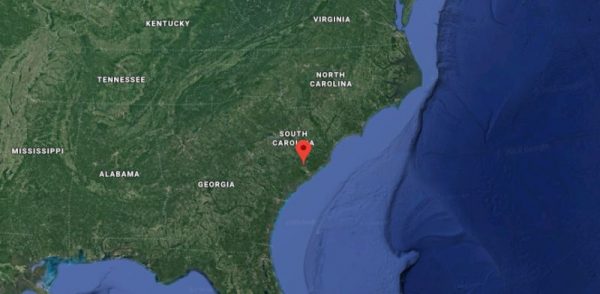 "It would not be unusual for a magnitude 4.0 earthquake in eastern or central North America to be felt by a significant percentage of the population in many communities more than 60 miles from its source. A magnitude 5.5 earthquake in eastern or central North America might be felt by much of the population out to more than 300 miles from its source."
Concerned?
The USGS says an earthquake of a 6.0 on the Richter scale hit about 50 miles northeast of Boston in 1755, leaving the city "heavily damaged."
"Other strong earthquakes recorded in the continental US were centered in southeastern Missouri near the border with Arkansas, Kentucky, and Tennessee. In the winter of 1811-1812, a series of three powerful earthquakes of magnitudes about 7.0 to 7.8 and hundreds of aftershocks occurred near New Madrid, Missouri," according to the agency.
Some of these quakes, the USGS said, caused the land to turn into "rolling waves."
What's more, they changed the course of the Mississippi River and were felt 800 to 1,000 miles away.
"Eastern North America has older rocks, some of which formed hundreds of millions of years before those in the West," the agency wrote. "These older formations have been exposed to extreme pressures and temperatures, making them harder and often denser."
 The Epoch Times writer Tom Ozimek contributed to this report.