Months after winning the second-largest lottery drawing in U.S. history, an anonymous South Carolina resident has come forward to claim the prize.
In October, it was announced that the $1.5 billion jackpot was won by a single person, but they elected to stay anonymous, reported The Associated Press.
The person chose a one-time, cash option of about $878 million.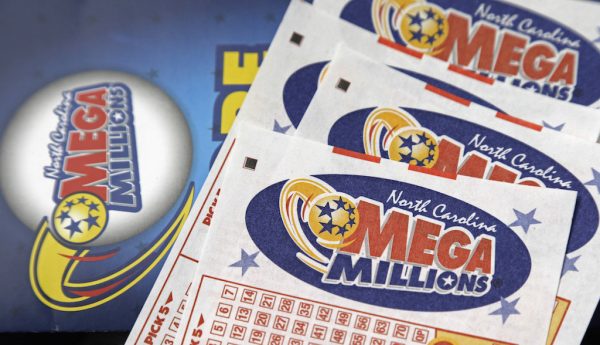 The largest jackpot in U.S. history, or $1.585 billion, was won in January 2016, but it was divided among winners in three states.
"We are delighted that the winner is a South Carolinian and has come forward to claim this remarkable prize," said Hogan Brown, who is the commission's executive director, AP reported. "We respect the winner's decision to remain anonymous, and we will honor the winner's wishes."
According to Reuters, the winning Quick Pick Mega Millions ticket was sold at a KC Mart in Simpsonville.

Officials said the winner had allowed a person to jump out ahead of them in line before they bought the winning ticket.
"A simple act of kindness led to an amazing outcome," the commission said in a statement.
The odds of winning the jackpot were 1 in 303 million.

The KC Mart in Simpsonville will get a $50,000 prize for selling the lucky ticket, and the state of South Carolina will collect about $61 million in income taxes from the winner, Reuters reported.
"It's exciting. Good for me, good for him, her, whoever it is," said Chirag Patel, owner of the store, AP reported. Patel said he will pay for store renovations with the cash.
When asked why he thinks the winner took so long to come forward, he said, "That's a lot of money to manage."
The winner retained a New York-based lawyer, Jason Kurland, who often represents lottery winners.
How 'a simple act of kindness' led one lucky person to win the $1.5 billion lotto https://t.co/3JhYGIr9Su

— The State Newspaper (@thestate) March 5, 2019
The person who won also had until mid-April to claim the prize.
"I'm glad the money stays in South Carolina. Obviously, South Carolina will reap the benefits of that," House Ways and Means Committee Chairman Murrell Smith was quoted by AP as saying.
Other officials issued statements about the win.
"We are delighted that the winner is a South Carolinian and has come forward to claim this remarkable prize," SC lotto commission executive director Hogan Brown said, according to The State newspaper.
"We offer sincere congratulations and are very happy that one of our South Carolina retailers, KC Mart in Simpsonville, will receive $50,000 for selling the claimed winning ticket," Brown said. "The State of South Carolina will benefit from $61 million that will be collected in income taxes from the winner. We respect the winner's decision to remain anonymous, and we will honor the winner's wishes."