BOSTON—Police in Massachusetts say a man accused of kidnapping his 1-year-old son has been located in Mexico.
#MISSING!
Julian was allegedly abducted by his father, Fillemom Delima, on January 9, 2019 from Lowell, #Massachusetts. A felony warrant for Kidnapping was issued for Fillemom on January 18, 2019. https://t.co/lD9w2Ntc8y

— NCMEC (@MissingKids) January 29, 2019
Lowell Police said Feb. 18 that 37-year-old Fillemom De Lima, of Lawrence, Massachusetts, is being held by Mexican authorities at an immigration detention center.
De Lima and his son were last seen on Jan. 9. Lowell Police and the FBI traced him to Mexico City.
The boy was reunited with his mother, Mahalia Alexander-Paggi, Sunday night at Logan International Airport in Boston.
Lawrence Man Wanted for Parental Kidnapping located in MexicoFillemom De Lima, 37, of Lawrence, MA is being held by…
It's unclear whether De Lima is represented by an attorney who could comment on his behalf.
Police say if he made it to Brazil, as police believe he intended to, they may not have been able to reunite the boy with his mother.
Several federal agencies helped with the investigation.
Zaela Walker, 3, Still Missing as Her Father Faces Kidnapping Charges in Las Vegas Courtroom
A 3-year-old girl has been missing since last August, and her father faced kidnapping and child neglect charges in a Las Vegas courtroom.
Ricky Beasley, father to Zaela Walker, sat in a navy jumpsuit wearing handcuffs as the preliminary hearing was postponed because his attorney said he'd recently received new evidence.
"I'd like to review it and go over it with Mr. Beasley so we can have a better understanding of what evidence is out there," the attorney told the judge, reported KVVU.
Prosecutors also requested additional time, saying they have new witness interviews to review.

Although Zaela has been missing for so long, police officers said that there's still hope she's alive.
"You go through all the evidence that's been presented, all the interviews that have been done, you still hold onto that hope that one day we will see her," North Las Vegas Police spokesperson Aaron Patty said.
"All we can hope is that, you know, having been a part of Zaela's life he feels like this is something important. If he knows something, he should do the right thing and say something."
Family members packed into the courtroom but declined to comment on the case.
Disappearance
Zaela was last seen on Aug. 25, 2018. Police officers responding to a report of her missing found that she was last seen with Beasley and her mother Lakeia Walker, both 27 at the time, reported News 3.
Detectives entered the names of the girl and her parents into a national database and learned several months later that the parents turned up without the girl.
#SHARE This is 3-year-old Zaela Walker. She's been reported missing. Her parents were located in Houston with no signs of Zaela. Her grandmother tells me she hasn't seen her 'sweet pea' since August @News3LV pic.twitter.com/U3liCoQNQ8

— Renee Santos (@ReneeNews3LV) December 1, 2018
Texas Department of Public Safety Officers interviewed both parents on Nov. 17. Beasley and Walker said they both had no knowledge of Zaela's whereabouts. After Beasley's arrest, officers described Walker as going along willingly with him but that there was a history of domestic abuse committed by Beasley against her.
Some family members initially alerted the police.
"Relatives thought it was weird that they left and thought it was a red flag at that point," Eric Leavitt, another spokesperson for the department, told CBS 8. During a road trip, the couple traveled out of state but contacted a few friends.
"That's how we tracked them down to certain places, so it wasn't as if they vanished off the face of the earth," he said.
Investigators have said that they think Zaela could be with a friend or associate of her father's, possibly in Texas, urging that person to come forward, noting that the person wouldn't be in trouble if they did.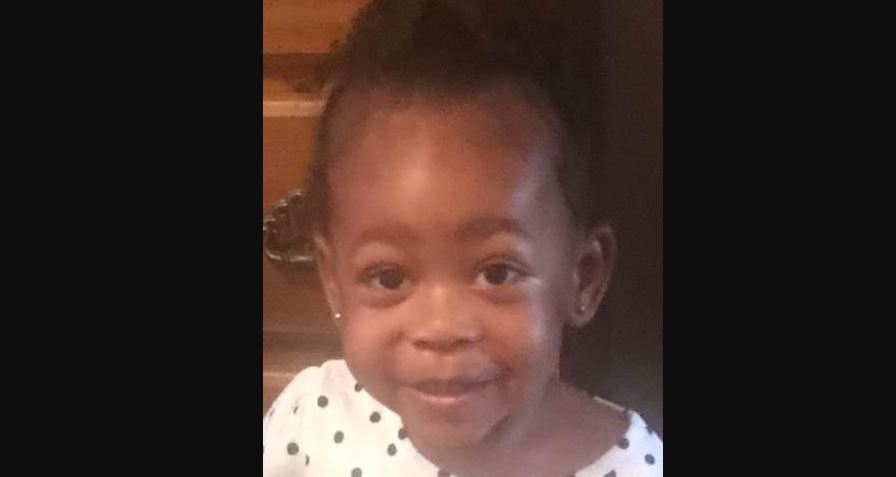 Kidnapping
The number of reported missing children significantly decreased in recent years, according to a report by the Department of Justice (pdf) in 2017. Reported missing children dropped from 6.5 per 1,000 children in 1999 to 3.1 per 1,000 in 2013.
There were 464,324 missing children reported in the FBI's National Crime Information Center in 2017, according to the National Center for Missing and Exploited Children. Under federal law, when a child is reported missing to law enforcement they must be entered into the database.
Missing children typically fall into five categories: kidnapped by a family member, abducted by a nonfamily perpetrator, runaways, those who got lost, stranded, or injured, or those who went missing due to benign reasons, such as misunderstandings, according to the Department of Justice researchers.
According to the Polly Klaas Foundation, approximately 200,000 children are kidnapped each year by a family member.
Child custody experts say that people kidnap their own children to force a reconciliation or continued interaction with the other, left-behind parent; to spite or punish the other parent; from fear of losing custody or visitation rights. In rare cases, the kidnapping may occur to protect a child from a parent who is believed to be abusing the child.
Common warnings signs include the other parent threatening abduction, suspected abuse, or paranoid delusion.
The Epoch Times reporter Zack Stieber and The Associated Press contributed to this article.