A 24-year-old Michigan man was arrested and charged with murdering a 3-year-old boy during a shooting on a Detroit freeway on Jan. 24.
Derrick Devon Durham was charged with open murder and several weapons offenses for allegedly firing the shot that struck Christian Miller, who was in his car seat in the back of his godmother's SUV on the Southfield Freeway.
A police source told The Detroit News that Durham fired his pistol into the victim's car in retaliation after he was cut off in traffic. Durham was driving a silver Mercedes.
The source said that the godmother, who was taking Christian and another young boy to see "Sesame Street Live," unknowingly cut off Durham on the freeway at about 6:40 p.m.
That's when Durham, enraged at being cut off, pulled alongside the vehicle and fired a single shot.
The bullet struck Christian between his shoulder blades. The boy was rushed to a hospital but died the next day.
According to the police source, Durham said he was unaware that any children were in the vehicle. Durham has two prior felony convictions, an assault and a drug-related conviction.
Detroit Police Chief James Craig hailed members of the public who helped identify Durham, leading to him surrendering at the Michigan State Police building in the city.
"There's no doubt in our mind that this afternoon, when the individual turned himself in downstairs at the lobby, it was due to the work of not only us, but the public putting this individual out there, putting his vehicle out there, and also the media attention that kind of got in there and made it so that he decided instead of having us find him, he was going to come to us," Shaw said at a press conference, reported WDIV.
Durham turned himself in after police officers recovered his vehicle and a $10,000 reward was offered for information leading to his arrest. Durham's family convinced him to turn himself in, police officials said.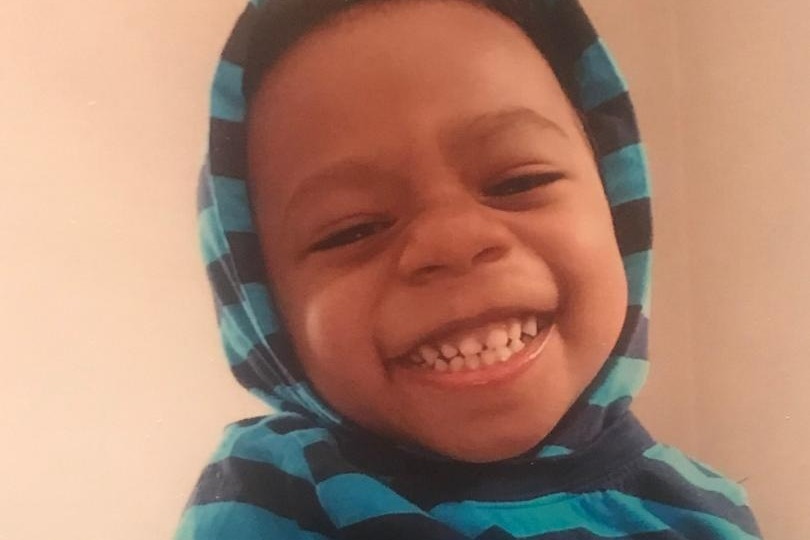 About what happened, Shaw added: "We've got some real knuckleheads out there driving on the freeways and the roadways of Michigan." Despite the intense situation, he said Christian's godmother "didn't get involved" and "did all the right stuff."
Wyatt Harris, an attorney who's representing Durham, said that his client is doing "as best as can be expected.
"It's a tough situation for the family of the deceased. Mr. Durham's family recognizes that, and so does Mr. Durham," Harris told the Detroit Free Press. "Everybody's mourning this situation."
Durham was arraigned on Friday on charges of open murder, discharging a weapon from a vehicle, being a felon in possession of a firearm, and three felony firearms offenses. Because of his two previous convictions, he was being charged as a habitual offender, according to the Michigan State Police.
If convicted, Durham faces life in prison.
The court entered a not guilty plea on his behalf and a probable cause hearing was scheduled for Feb. 5.
We are looking for the public's assistance for information on the homicide of a three year old male that occurred on the Southfield Freeway. Below is the suspect's vehicle which is believed to be a 2014-2016 Mercedes, four door, Silver in color. The vehicle is shown in the video pic.twitter.com/X5sN0jbNns

— MSP Metro Detroit (@mspmetrodet) January 26, 2019
Family Members React
Christian's family mourned the loss of the young boy after his death.
"He was such a sweet child," his sister Tatiyana Clark told Fox 2. "And he was always happy."
She said that he loved to play at Chuck E Cheese's and to sing his ABC's.
"He was just a baby. Innocent life barely started," added his cousin Tanisha Crawford.
Christian's mother Tomika Whitley said she got the dreaded call from the boy's godmother.
"She was crying and I'm like what's wrong. She kept crying, she said Christian had been shot. I couldn't believe it," she said.
Christian's father Richard Miller said the day his son died was the "worst day of my life."
About whoever shot him, Miller added: "He took my child, now it's time for him to pay the price."
From NTD News