UPDATE: Rain Halts the Racing
The rain intensified around three a.m. as the temperature continued to fall.
Max Angelelli finally lost the led, not due to the rotten weather but due to a tiny pit lane infraction: His fueler jumped over the wall and inserted the fuel hose a few seconds before the fire-extinguisher man got over the wall. An IMSA safety official saw the infraction and called for a drive-through penalty.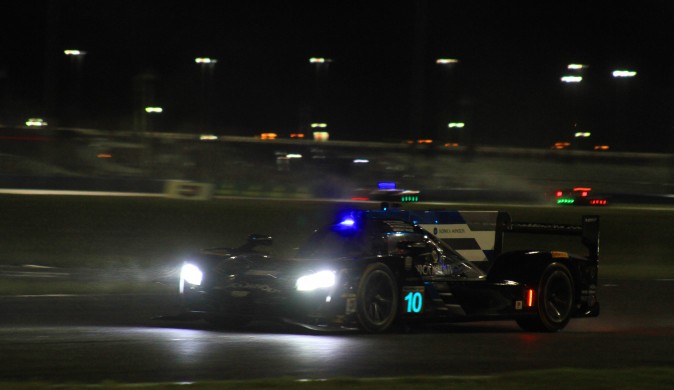 This allowed Rene Rast in the #90 VstFlorida Riley/Mutimatic-Gibson LMP2 to take the lkead of the race, with Angelelli in second and Christian Fittipaldi in the #5 Mustang Sampling Cadillac in third.
At 3:18 a.m., 12 hours, 48 minutes into the race, the yellow flags were waved again, this time because the rain was simply too heavy for safe racing.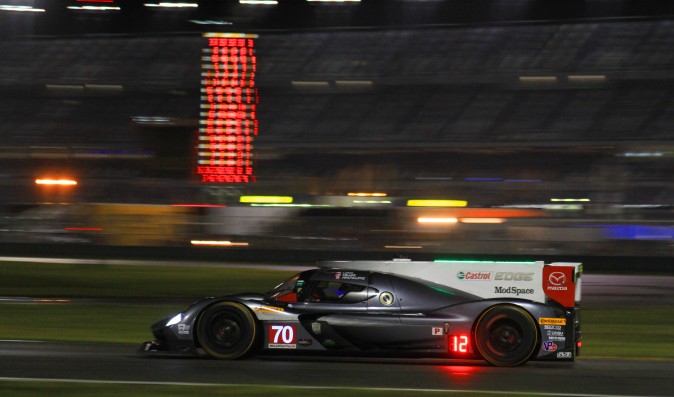 DAYTONA BEACH, Fla.—Light rain and cold air combined to make the IMSA WeatherTech Rolex 24 at Daytona to be a difficult and dangerous exercise in high-speed car control.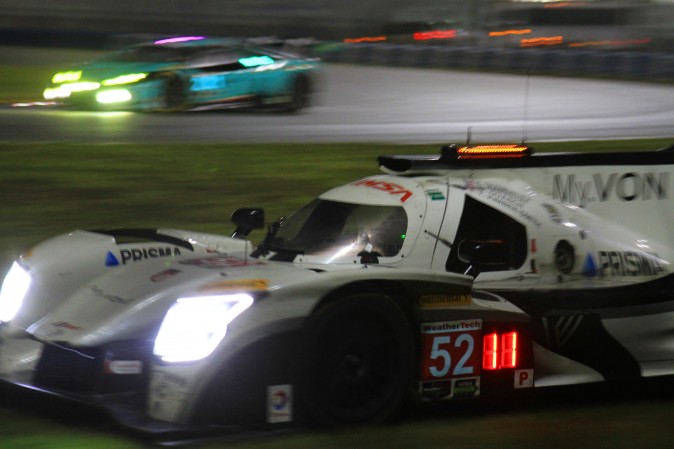 Drivers novice and veteran as well found themselves spinning, sliding, and occasionally crashing at every corner. Ryan Briscoe slapped the wall in the #67 Ford GT; Nic Jonsson in the #54 Core Autosport Porsche spun entering the Bus Stop, skidded through the Bus Stop backwards, and came to a halt wedged against the wall.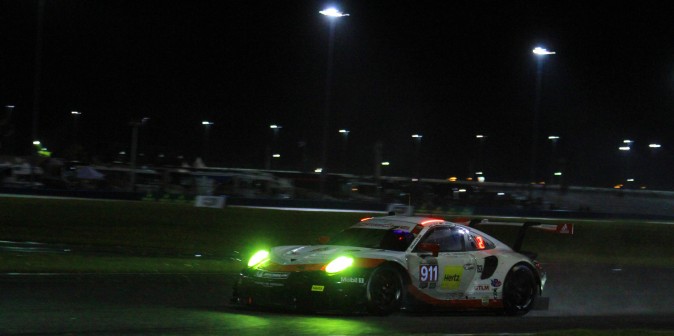 Several cars went off, without serious incident, entering Turn Three. A slight damp spot in the braking zone would occasionally catch a driver off guard; several ended up overshooting the turn and instead using the grass—and a few, coming within inches of the tire wall.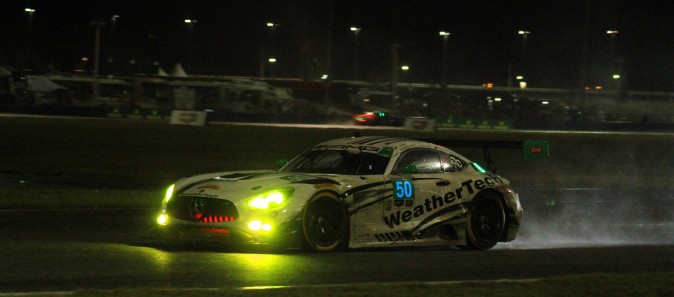 Nine cautions were called in the first twelve hours of the race, mostly for incidents caused by the inclement weather.
The running order didn't change much from caution period to caution period. The #10 Wayne Taylor Racing Cadillac DPi held the lead it had first seized in Hour Four.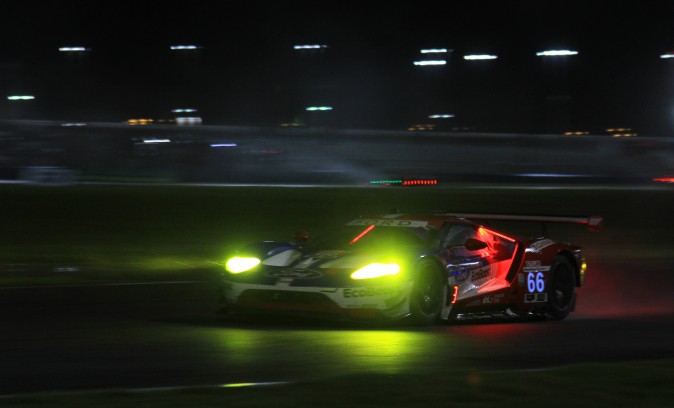 The #66 Ford GT maintained its lead in the GT Le Mans class, a lead it held pretty much since the green flag waved.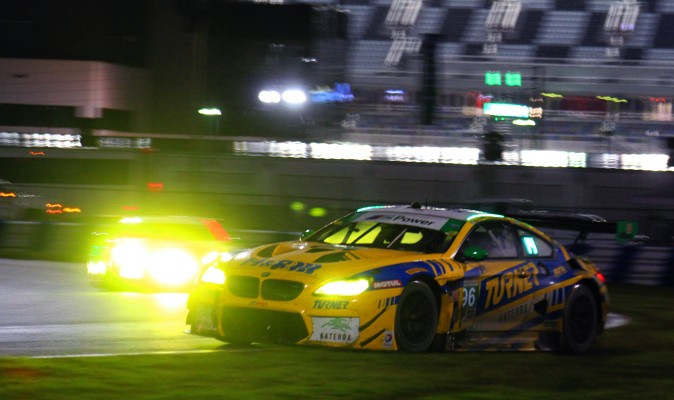 The #38 Performance Tech Oreca continued to lead the Prototype Challenge class, despite losing time to a slight accident; all the PC cars had incidents of one sort or another.
The #29 Montaaplast Audi led the #86 Acura and the #3 Mercedes AMG in GT Daytona.