At least 22 people died while stuck in their vehicles as a heavy snowstorm thronged the mountain resort town of Murree, Pakistan, officials confirmed on Jan. 8.
Sheikh Rashid Ahmed, Pakistan's interior minister, said that more than 1,000 cars were stranded in a blizzard that went through the scenic town, which is located about 40 miles (64 kilometers) northeast of Islamabad.
The minister said the government has launched a rescue operation for the people who remain trapped and that it has also mobilized the military to clear roads and assist with the mission.
According to a police spokesperson and local media reports, more than 100,000 vehicles entered the mountain resort area over the past few days to see the enormous snowfalls, causing a huge traffic jam on roads leading into and out of the town.
"For the first time in 15 to 20 years, such a large number of tourists flocked to Murree, creating a huge crisis," Ahmed said in a video message.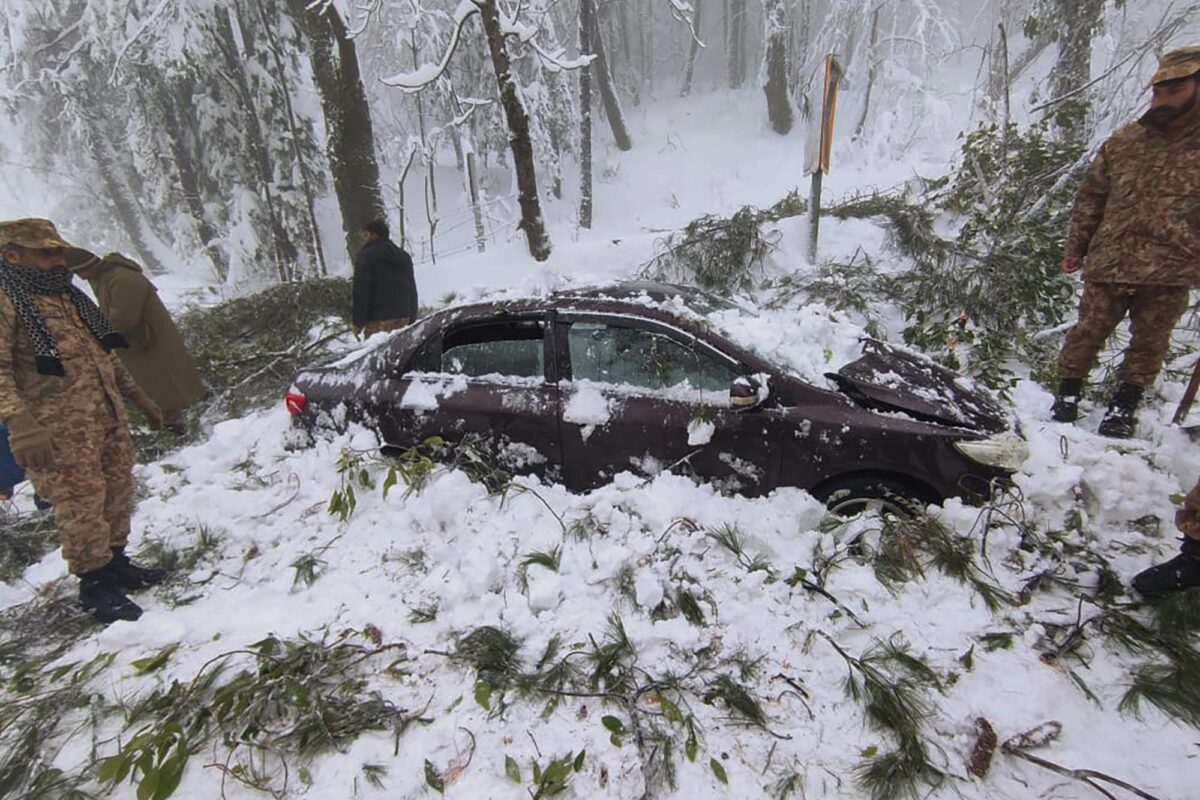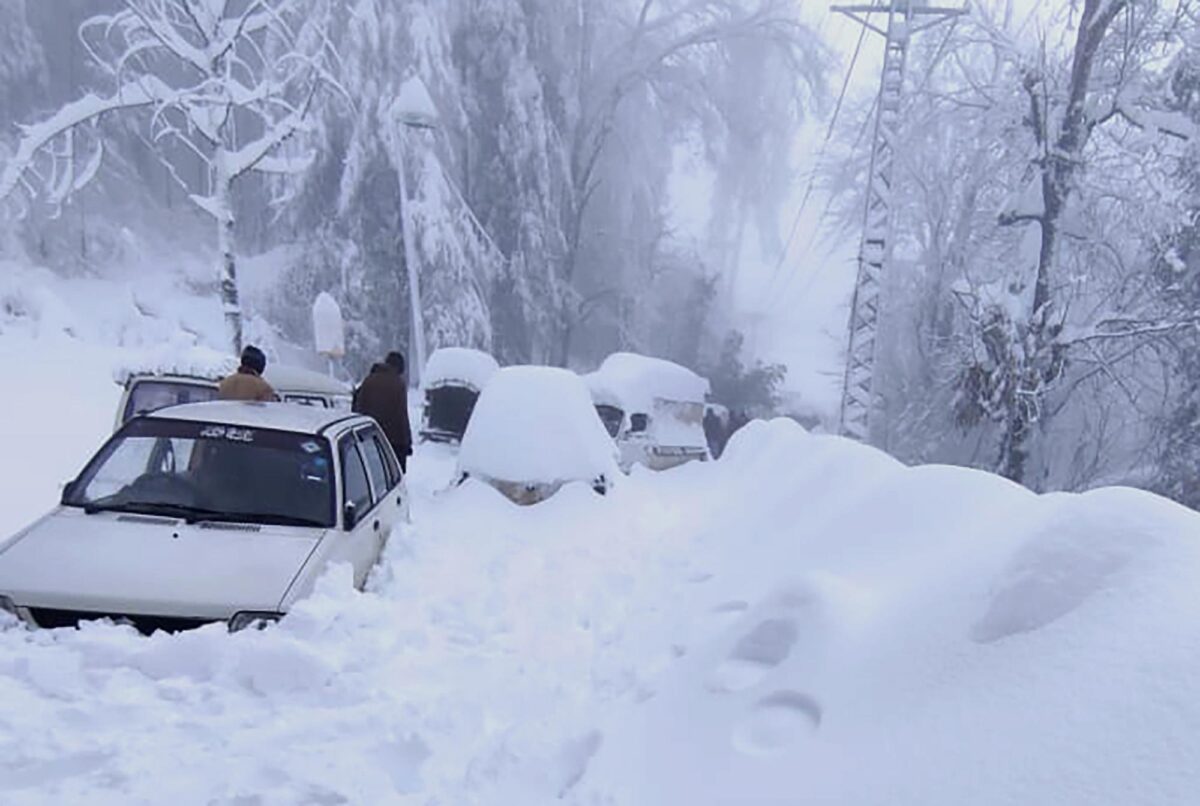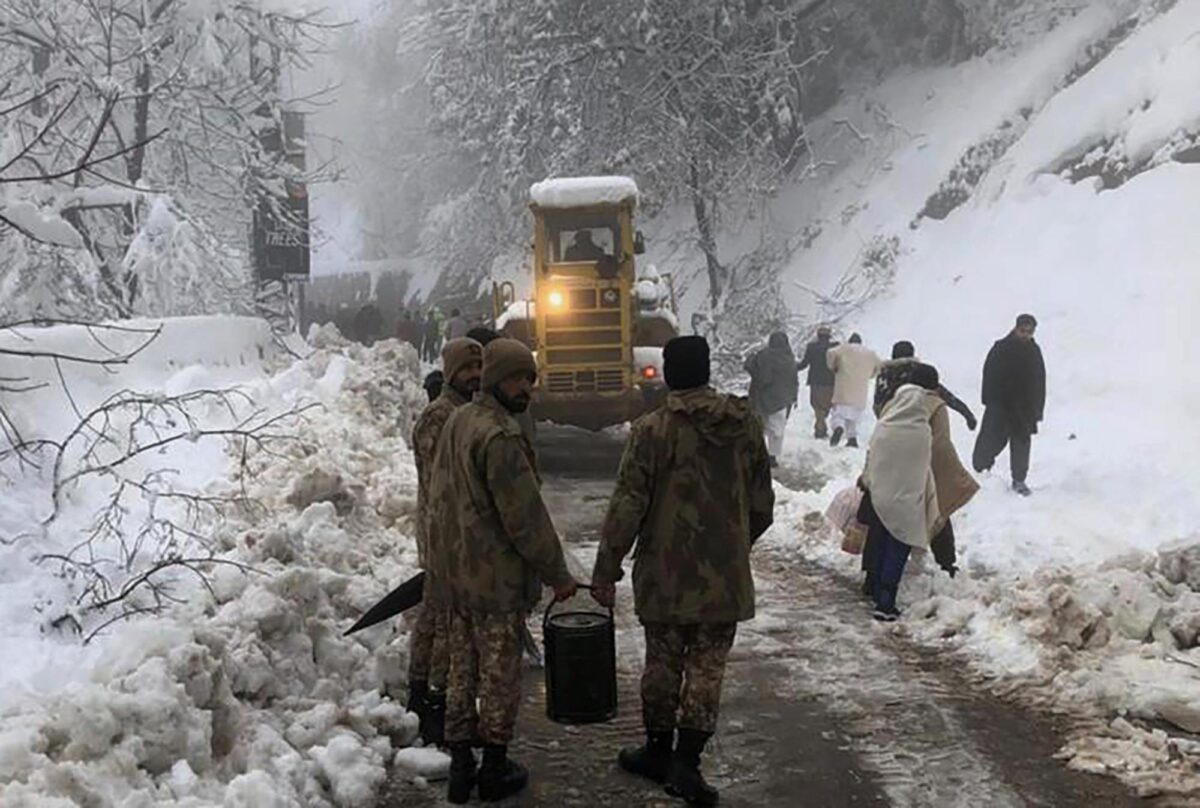 Late on Jan. 7, the government announced the closure of all roads leading to the hill station in an effort to stop any further influx of tourists.
Abdul Rehman, a district emergency officer, confirmed that the death toll had soared to 22 tourists while a rescue operation in the hilly area was still underway. Among the victims thus far are 10 children and two women, The Associated Press reported.
Pakistani Prime Minister Imran Khan said in a statement on Twitter that he's "shocked & upset" over the "tragic deaths" of nearly a dozen tourists traveling to Murree.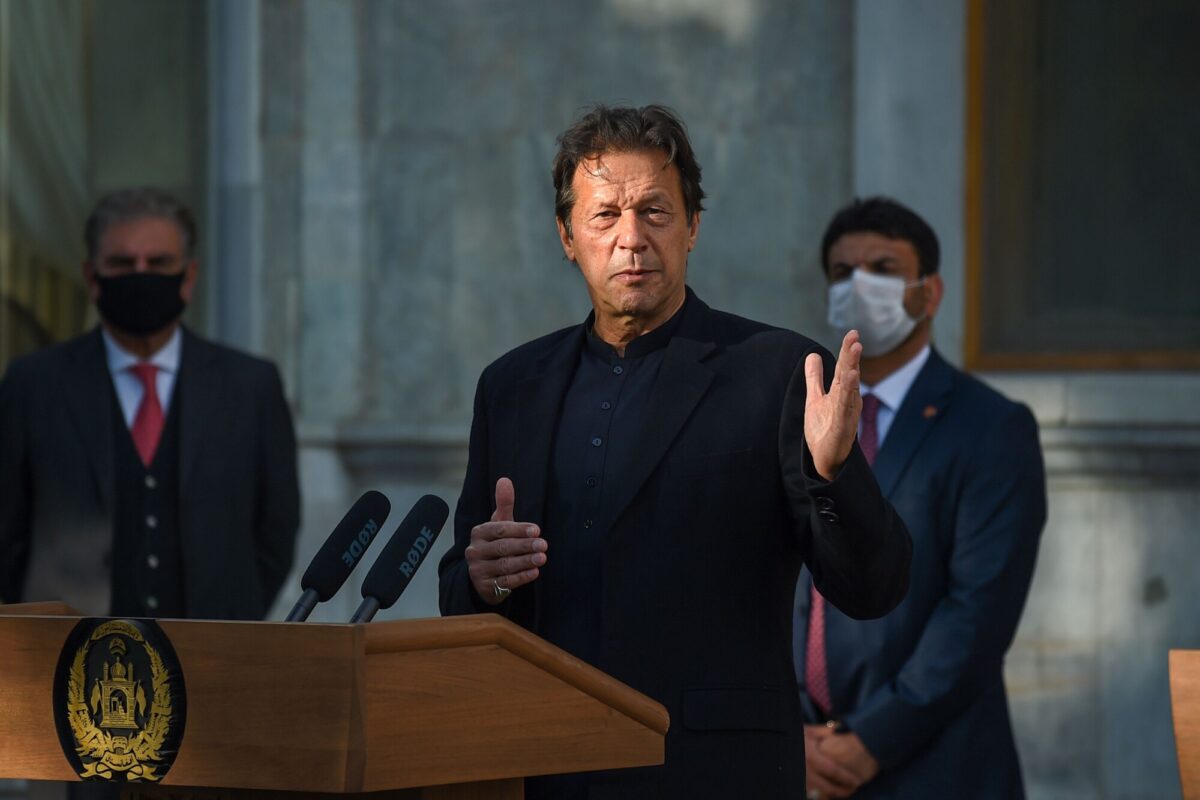 "Unprecedented snowfall & rush of [people] proceeding without checking weather conditions caught district admin unprepared," Khan said, noting that he has "ordered [an] inquiry and [is] putting in place strong regulations to ensure [the] prevention of such tragedies."
Ahmed told the video conference that more than four feet of snow fell in the area late on Jan. 7. Officials said on Jan. 8 that much of the road leading to the area's resorts was largely cleared of snow, but some work was still being done.
Authorities appealed to people not to visit the hill station.
Reuters contributed to this report.
From NTD News