A 21-year-old pregnant Mississippi woman has been found dead about three days after she was reported missing.
Holmes County Sheriff Willie March said Makayla Winston was found dead near Franklin Road in Holmes County, reported WLBT.
The report said Winston was nine months pregnant.
BREAKING: 21-year-old pregnant woman missing from Holmes Co. found dead https://t.co/c7JlcrbZcl pic.twitter.com/YiFl6j58Jf

— WLBT 3 On Your Side (@WLBT) July 1, 2019
Family members said that she was going to show the father of the baby a sonogram last week but never returned home.
On the morning of June 28, police found her car abandoned near Highway 14 and Interstate 55 with the keys inside the ignition and a cell phone lying in the grass nearby, reported WCSC, citing the sheriff.
Officials suspect foul play in the case, WCSC reported, which added that she was due to give birth on July 4.
Investigators said there might have been a white vehicle parked behind the woman's car at one point, but details are not clear.
"Kind of like an SUV. But no one knows who was driving the SUV," March told the station. "The cell phone was cleaned up so we're also doing an investigation on the cellular phone, trying to find out what was erased," added the sheriff.
Makayla Winston is still missing. Anyone with information that could help find her is asked to call Holmes County Sheriff's Department. https://t.co/b3BzdEMlIo

— Lanaya Lewis (@LanayaLewis) June 30, 2019
The Mississippi Bureau of Investigation has interviewed several people about her disappearance, according to People magazine.
Before she was found dead, "I just want my baby home," Yvetty Brown, her mother, was quoted as saying by WBLT.
"Let my baby go," she told WJTV. "Let her come home and enjoy her first child because we love her… and we're going to take care of the baby no matter what. So I just want my baby to come home."
"She was a quiet person. She didn't hang out. Mostly, she was around family," added Brown to WCSC.
Missing Children
There were 464,324 missing children reported in the FBI's National Crime Information Center in 2017, according to the National Center for Missing and Exploited Children.
Under federal law, when a child is reported missing to law enforcement, they must be entered into the database. In 2016, there were 465,676 entries.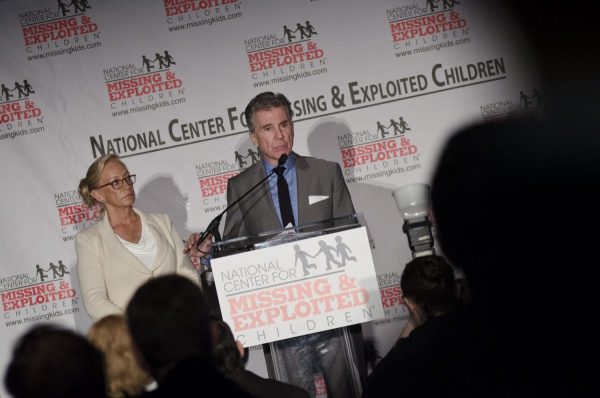 "This number represents reports of missing children. That means if a child runs away multiple times in a year, each instance would be entered into NCIC separately and counted in the yearly total. Likewise, if an entry is withdrawn and amended or updated, that would also be reflected in the total," the center noted.
In 2017, the center said it assisted officers and families with the cases of more than 27,000 missing children. In those cases, 91 percent were endangered runaways, and 5 percent were family abductions.
About one in seven children reported missing to the center in 2017 were likely victims of child sex trafficking.
The number of reported missing children has significantly decreased in recent years, according to a 2017 report by the Department of Justice (pdf). The number of children reported missing dropped from 6.5 per 1,000 children in 1999 to 3.1 per 1,000 in 2013.
Missing children typically fall into five categories: kidnapped by a family member, abducted by a nonfamily perpetrator, runaways, those who got lost, stranded, or injured, or those who went missing due to benign reasons, such as misunderstandings, according to the report researchers.