A 21-year-old with no criminal record was jailed for 10 days for missing jury duty and failing to inform court officials after sleeping through his alarm.
Deandre Somerville decided that honesty was the best policy when he was summoned before a judge in Palm Beach, Florida, after he failed to show up for a civil trial, causing it to be delayed by 45 minutes.
"I said, 'Sir, honestly I overslept and I didn't understand the seriousness of this,'" Somerville told WPTV. "He asked me if I had a criminal record. I said, 'Sir, I've never been arrested,'" added Somerville.
But the judge found him in contempt of court on Sept. 20 and sentenced him to 150 hours of community service, a written apology, a year of probation, $233 in fees—and 10 days in jail.
"I came to the conclusion it was deserving of punishment, good people make bad mistakes," said Circuit Court Judge John Kastrenakes at the time.
Somerville had no previous criminal record. In a later appeal hearing, held after Somerville had spent 10 days in prison, the judge reduced his sentence and said he would withhold the conviction.
When attending jury duty, Somerville had been told to return for the civil case at 9 a.m. the following day.
But, according to AP, he missed his alarm, waking at around 11:30 a.m. Thinking things would simply work out, he didn't bother to go the courthouse or call officials and headed out to work.
Meanwhile, the court officials had been unable to get hold of him.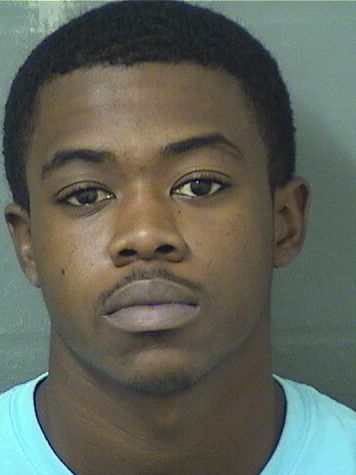 "At work, I was looking on my phone thinking, 'What's the worst case scenario that could happen?' I thought maybe I would get a fine or something like that," Somerville told AP.
Somerville, who plans to go to school to become a firefighter, currently works at the afterschool programs for the city of West Palm Beach Parks and Recreation Department.
He lives with his grandparents and cares for his grandfather, who has trouble walking after recent surgery, while is grandmother is at work.
When he was sentenced to his 10 days in jail, Somerville said all he could think about was his grandfather.
"He depends on me, so it's hard for him," Somerville told WPTV, wiping tears from his eyes.
It was his grandfather who had told him to hold nothing back. "My grandfather said, 'Just go in and be honest,'" Somerville told AP. "I've never had a criminal background, never been arrested, never been in handcuffs."
Somerville's lawyers appealed against the sentence on Oct. 4, after he had already spent his 10 days in jail.
On hearing testimony on Somerville's character, the judge reduced his sentence to just three months, reported WPTV, and his 150 hours of community service were reduced to 30 hours.
Those 30 hours consist of having to come to the courthouse once a week for the next 10 weeks to give a 10-minute presentation on the importance of serving on a jury.
The judge withheld the conviction and said he would entertain a motion in the future to drop the contempt charge.