A recent study by the Naval Medical University in Shanghai found that about one-fifth of China's servicemen in the submarine force stationed in the South China Sea have psychological problems.
According to an analysis by Taiwanese military experts, submariners need to have very strong psychological health. However, problems have been reported that may be related to the frequent military exercises conducted by the Chinese regime. In addition, there may be problems with the psychological counseling provided to military personnel.
The study, published in the international journal Military Medicine on Jan. 7, found that among the 580 male participants, 21 percent of respondents were suffering from some degree of mental health issues, most often anxiety and paranoid ideation.
The extreme isolation submariners face could be part of the problem. "The submarine environment entails prolonged isolation, which can involve 60 to 90 days of submerged cruising," which is exacerbated by the fact that China "increased the number of cruising and sea maneuvers to strengthen protection of the South China Sea," the study said.
Beijing has territorial claims over most of the waterways covering the South China Sea, which were ruled as unlawful in a 2016 decision by an international tribunal. Several neighboring countries have competing claims in the waterways. Home to rich fishing grounds and potentially valuable natural resources, the South China Sea is also one of the world's major shipping routes.
The regime has in recent years sought to bolster its claims in the strategic waterway by building military outposts on artificial islands and conducting military exercises. In addition, it has deployed coast guard ships and Chinese fishing boats to intimidate foreign vessels, block access to waterways, and seize shoals and reefs.
How Mentally Fit Are China's Submariners?
The researchers stated, "This study is the first psychological survey on soldiers and officers in the submarine force in the South China Sea."
The study also explained, "Previous studies have demonstrated that military maneuvers can produce psychological and physiological stress. Additionally, they are confined to tiny living spaces and exposed to manufactured air and artificial light."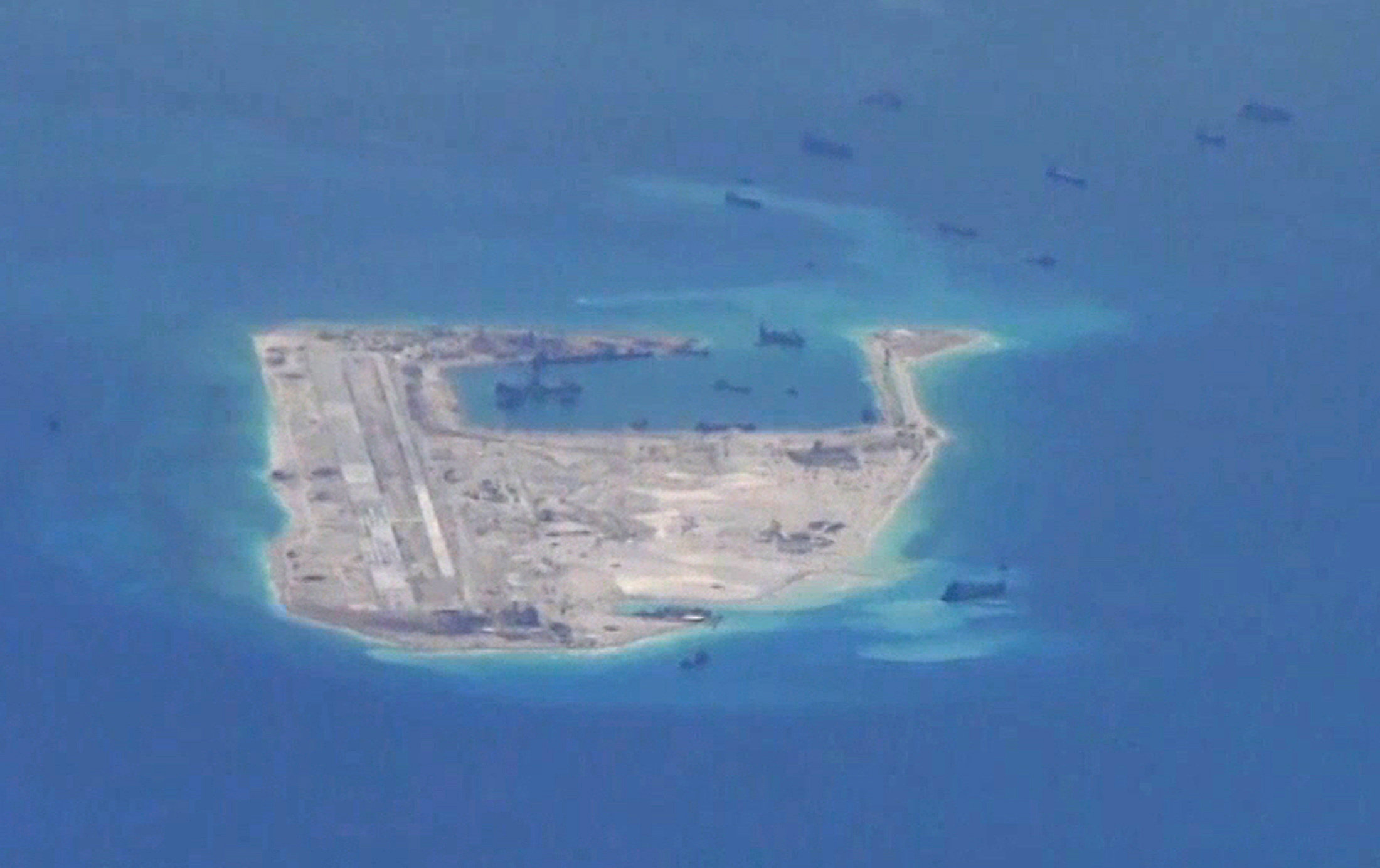 The state-run People's Liberation Army Daily (PLA Daily) also reported psychological stress among submariners in a Sept. 1, 2020 article: "A leader of the detachment said that in a previous psychological survey, several divers self-reported that they had psychological discomfort after performing the task."
Do Chinese Submariners Receive Psychological Counseling?
In September last year, Yunnan, Jiangxi and other provinces in the mainland reported incidents of young Chinese males being punished for resisting military service, according to a report by the Chinese-language Epoch Times. Such cases have become common in recent years. In the same month, a video circulated on the internet, showing soldiers singing and crying on the bus while they were en route to the Sino-Indian border.
Also, in 2020, the PLA Daily did something rare: it published articles on naval psychological counseling three times in one year.
However, there are differences between China's armed forces and those of other countries in terms of counseling for military servicemen, experts said. Dr. Ying-Yu Lin, an expert in the field of strategic and international affairs who has focused on the PLA, told Radio Free Asia (RFA) that there are priests on board U.S. military submarines and psychological counselors in Taiwan's navy.
Lin said, conversely, the people performing relevant duties in the PLA are political commissars, whose duties include psychological operations; and can a political commissar relieve the pressure seamen feel, or effectively communicate with them? He also said the frequency of political training and gatherings under the PLA will only drag down morale.
Frequent Military Drills Cause Stress
Lee Zhen-shou, a researcher at the National Policy Foundation in Taiwan, suggested that frequent maneuvers in the South China Sea could have contributed to the psychological issues Chinese servicemen face.
Lee told RFA that enduring such long journeys is psychologically draining. He said that the U.S. military has different fleets take turns to perform operations so that officers and seamen can periodically go ashore and resume normal life.
According to public information, since July 2020, the Chinese Communist Party (CCP) has conducted intensive naval military exercises.
In recent months, for example, the CCP conducted military training in the waters southwest, south, and southeast of Hainan Island from Dec. 29, 2020 to Jan. 7, 2021. Following that, the Chinese military conducted another drill in the South China Sea from Jan. 27 to 30.
Earlier, the PLA conducted military exercises in parts of the South China Sea from Nov. 17 to 30, 2020.
In August 2020 alone, the CCP conducted at least 10 military exercises in the South China Sea, Yellow Sea, Bohai Sea, and East China Sea.
Prior to that, five-day military training exercises were held in the waters of the Paracel Islands in the South China Sea on July 1, 2020.