The Los Angeles Auto Show is running for 10 days, Nov. 19–28—including Thanksgiving Day—with indoor and outdoor showcases at the Los Angeles Convention Center, marking its first in-person event in two years.
This year's edition of the popular motor mecca puts a particular spotlight on zero-emission vehicles, as well as the usual wide array of gas-powered and hybrid cars, SUVs, and pickups—and the chance for visitors to test many of them in person in 1 million square feet of indoor and outdoor space. In all, some 1,000 vehicles will be on display, organizers said.
Founded in 1907, the LA Auto Show is one of the first major auto shows in North America and the best-attended of its kind globally.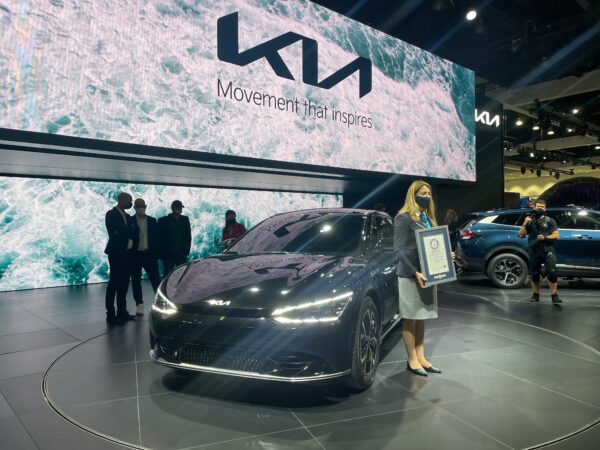 This year's show introduced its new zero-emission program—the ZEVAS (Zero Emission Vehicle Awards).
The 2021 ZEVAS winners were announced on Nov. 16:
• Compact: Hyundai KONA Electric
• Coupe: Alpha Motor Co. ACE Coupe
• Crossover ($50,000 and below): Fisker Ocean
• Crossover (above $50,000): Tesla Model Y
• Hatchback/Van/Wagon: Canoo Lifestyle Vehicle
• Sedan ($60,000 and below): Tesla Model 3
• Sedan (above $60,000): Lucid Air
• Sport Utility Vehicle: Mullen FIVE
• Truck: Rivian R1T
The nine ZEVAS finalists, available for sale or pre-order, stand out from over 90 vehicles that meet California's zero-emission standards. The ZEVAS awards went through two rounds of online voting by the public, according to the LA Auto Show.
Every year, the show also announces its finalists for the North American Car, Truck and Utility Vehicle of the Year Awards (NACTOY).
The NACTOY jurors, consisting of 50 automotive journalists, voted for nine finalists, among 23 semifinalists across three different categories.
The North American Car of the Year awards went to Honda Civic, Lucid Air, and Volkswagen Golf Mk VIII (Golf R/Golf GTI).
The North American Truck of the Year awards went to Ford Maverick, Hyundai Santa Cruz, and Rivian R1T.
The North American Utility Vehicle of the Year awards went to Ford Bronco, Genesis GV70, and Hyundai IONIQ 5.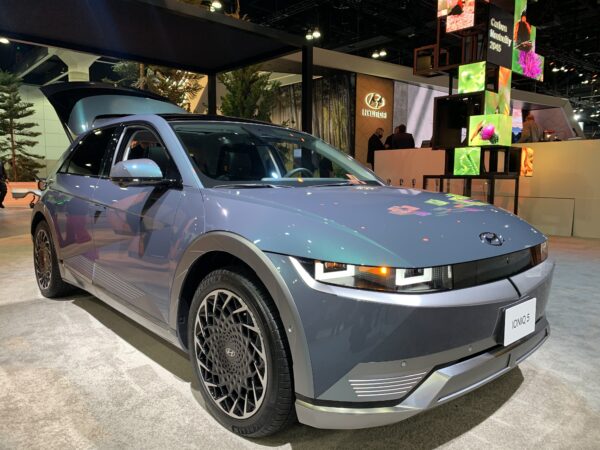 According to NACTOY President Gary Witzenburg, this year's "unusually excellent and diverse finalists" demonstrated that "many more electric vehicles are becoming available to customers across multiple vehicle types."
Some NACTOY and ZEVAS winners are available for test drives at the show.
The automotive brands joining the showcase are Audi, Chrysler, Dodge, ElectraMeccanica, Fiat, Ford, Honda, Jeep, Nissan, Ram, Subaru, and Toyota.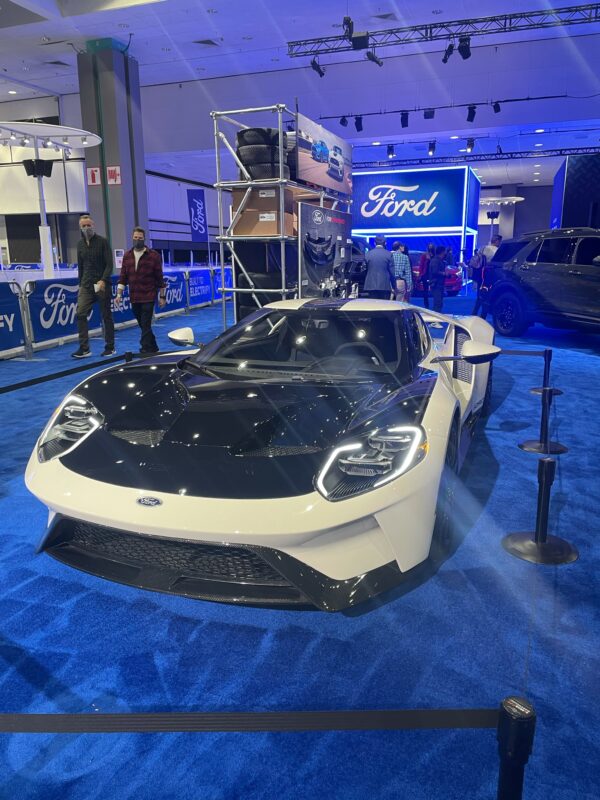 The Auto Show is operating in accordance with all safety protocols required by the LA County Department of Public Health.
Everyone over the age of 2 must wear a mask inside the convention center and for activities outside the center. For those 12 and older, proof of full vaccination is required from more than 14 days prior to entry or proof of negative PCR or antigen COVID-19 test within the previous 72 hours of entry.
Free rapid testing is available onsite as well.
The show is open from 9 a.m. to 10 p.m. Friday and Saturday; 9 a.m. to 9 p.m. Sunday through Wednesday.
Thanksgiving Day's schedule is 8 a.m. to 4 p.m., and the last day of the show, Sunday, Nov. 28, runs from 9 a.m. to 7 p.m.
"Any Day" tickets, good for one day, cost $20 for people aged 13–64, $12 for seniors, $6 for kids 6–12, and free admission for those under 6. There are also ticket packages for 8 a.m. early-entry visitors, groups, and guided tours.
There are opportunities for attendees to adopt dogs throughout the entire run of the show.
Tickets are on sale at https://LAAutoShow.com/tickets/
For additional information on the show, go to LAAutoShow.com
City News Service contributed to this report.