To get the confusion out of the way right off the bat, the all-new Ford Bronco and Ford Bronco Sport are two entirely different things. The former is a traditional body-on-frame SUV, based on the Ranger pickup platform, while the latter that Epoch Times tested is a unibody variant sharing the Escape's underpinnings.
This, however, is not to take anything away from the Sport, which is still a utility-first crossover with standard four-wheel drive, convenience features catering to an active lifestyle, and adventure-ready good looks.
"Bronco Sport has the toughness and smarts to help turn off-road novices into 4X4 pros," said Hau Thai-Tang, Ford chief product development and purchasing officer in a press release. "Bronco Sport embraces the needs of outdoor enthusiasts – every inch of it was designed and engineered with weekend adventurers in mind."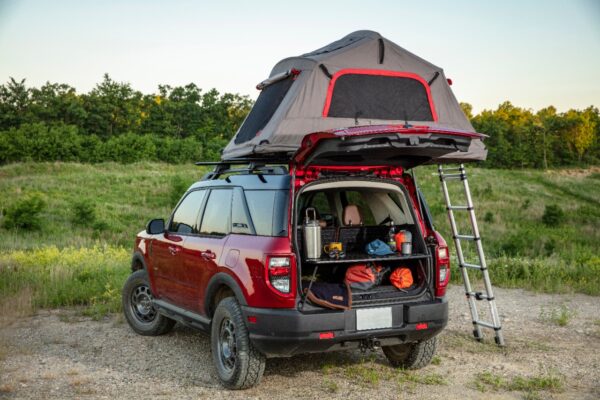 Particularly in the throwback grey-ish blue "Area 51" paint colour, the vehicle is a serious head turner. Like its bigger sibling, the front fascia boasts the classic round headlights, square body and safari-style roof that echoes the original model.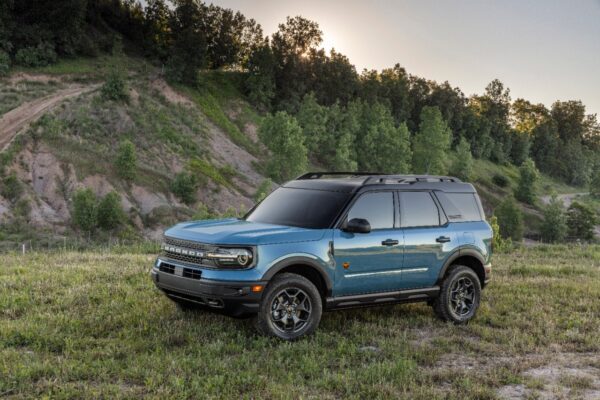 Not only providing a nostalgic aesthetic, the silhouette maximizes both passenger and cargo space – there's enough height to fit two upright mountain bikes side-by-side. Pushing a button on the tailgate also unlocks a unique flip-out rear window, perfect for hanging a stand-up paddleboard out of. Not to fret if some of the beach found its way inside – the rubber flooring is washable for easy cleanup afterwards.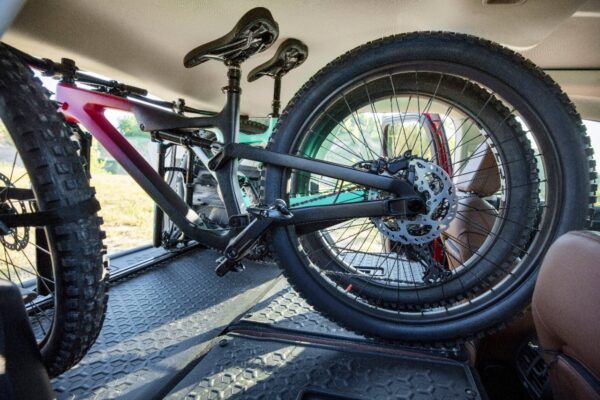 The Bronco Sport is ready to take occupants anywhere they want to go, literally. Equipped with the Ford Terrain Management System, a G.O.A.T. (Goes Over Any Type of terrain) knob on the centre console allows drivers to choose from various modes that automatically tailor vehicle settings to tackle tricky environments such as Slippery or Sand.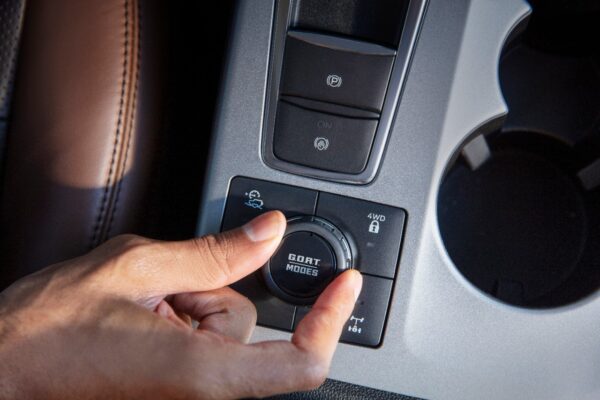 In addition to adding a couple of extra pre-sets, such as Mud/Ruts and Rock Crawl, the Badlands trim (+$3,000) Epoch Times tested utilizes a more robust 4X4 system capable of sending all rear axle torque to one wheel. Other enhancements include specialty-tuned front struts, huge 46-millimetre-diametre monotube rear shocks, softer springs, and anti-roll bars; all of which improve the ride quality and offer greater control during off-roading.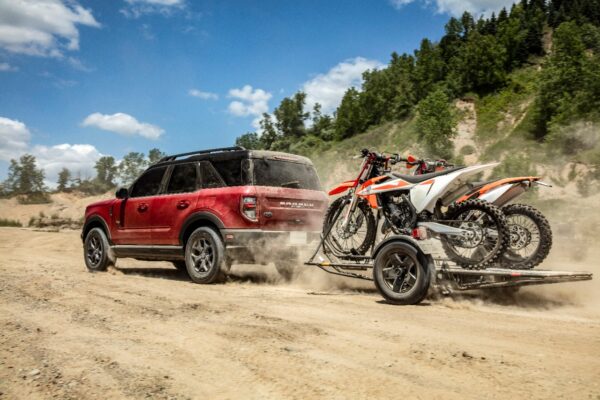 Interior creature comforts get upgraded too: a bangin' 10-speaker B&O stereo pumps out high fidelity tunes, an electric moonroof lets in plenty of light, and a wireless charging pad juices up compatible smartphones plug-free. All Bronco Sports have an eight-inch touchscreen and SYNC 3 infotainment installed.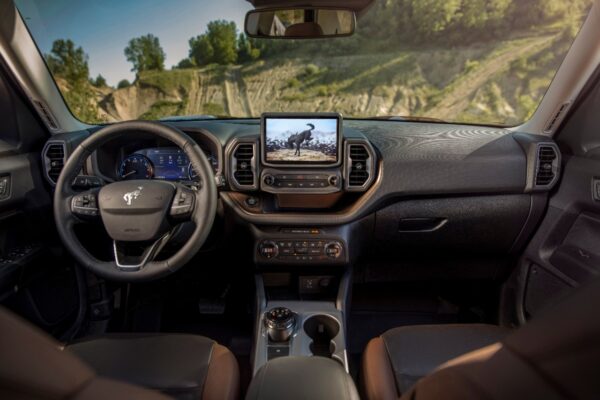 Power comes by way of a 2.0L turbocharged four-cylinder EcoBoost engine on the Badlands (base grades get a 1.5L EcoBoost), providing 245 horsepower and 275 lb-ft of torque. This zippy motor is mated to a smooth eight-speed automatic transmission. The 2021 Ford Bronco Sport starts at $32,199.
Benjamin Yong is a freelance writer from Vancouver, B.C. and a member of the Automobile Journalists Association of Canada (AJAC). Follow him on Twitter @b_yong.