About 10,500 steaks were grilled at the Polk County Steak Fry in Des Moines, Iowa, on Sept. 21, which was attended by 17 Democratic presidential hopefuls seeking to leave a strong impression on voters, even as some have previously proposed ways to deter consumption of meat.
Each candidate was given about 10 minutes to speak at the event, as supporters held up signs and echoed chants throughout the day. According to Polk County Democratic Chairman Sean Bagniewski, more than 12,000 tickets were sold. The event also catered to vegans, as 1,000 veggie burgers were grilled, according to CBS News.
The event, a fundraiser for the Polk County Democratic Party and one of the biggest remaining opportunities for candidates to flex their organizing muscles in Iowa before the caucuses, comes as a number of candidates are facing an uncertain future in the race and shaking up their campaign strategies in an effort to break from the pack.
With just over four months until Iowans begin the 2020 Democratic nominating contest on Feb. 3, candidates have begun sharpening their contrasts, particularly with Warren, who is building a robust campaign in the state.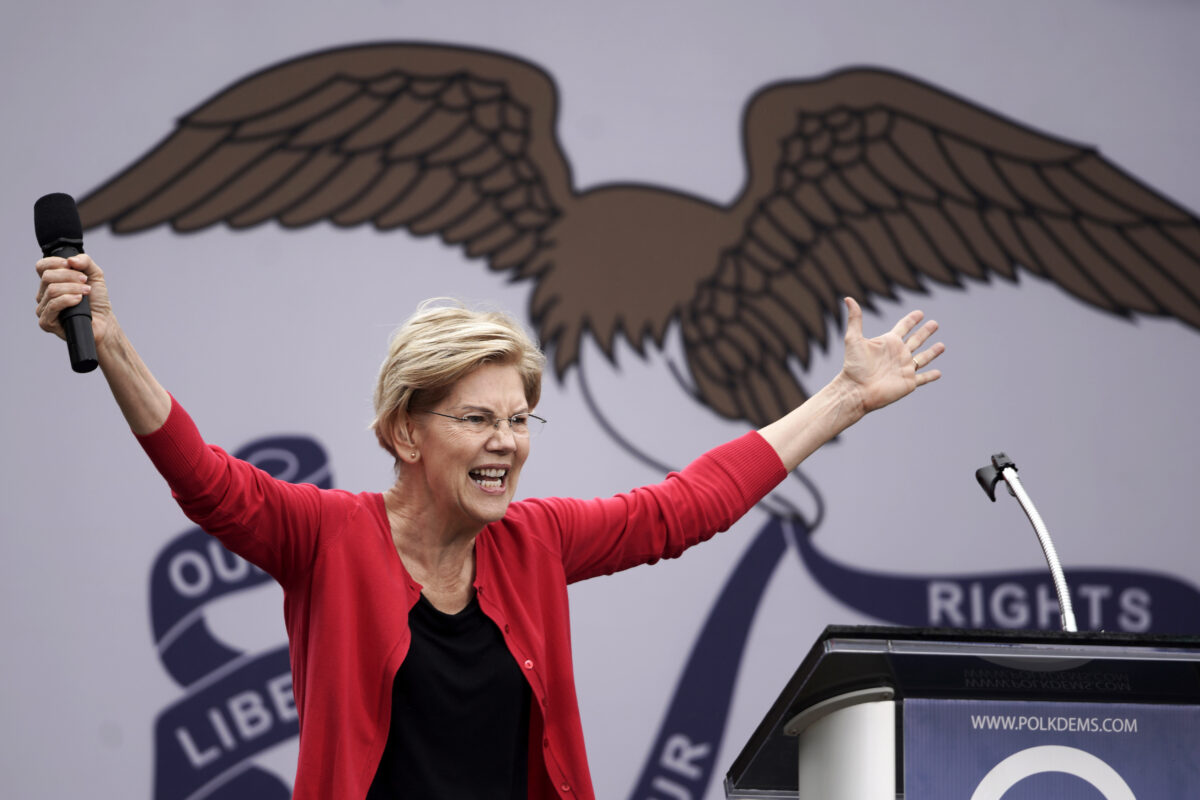 A new Des Moines Register-CNN-Mediacom poll showed Warren running about even with Biden, who led the last poll in June.
So far, 2020 Democrats have been running on a platform filled with radical policies with them pushing for an open-border agenda, the Green New Deal, and progressive yet expensive healthcare plans. Most candidates have also advocated for strong gun control, with some pushing for a complete ban on firearms.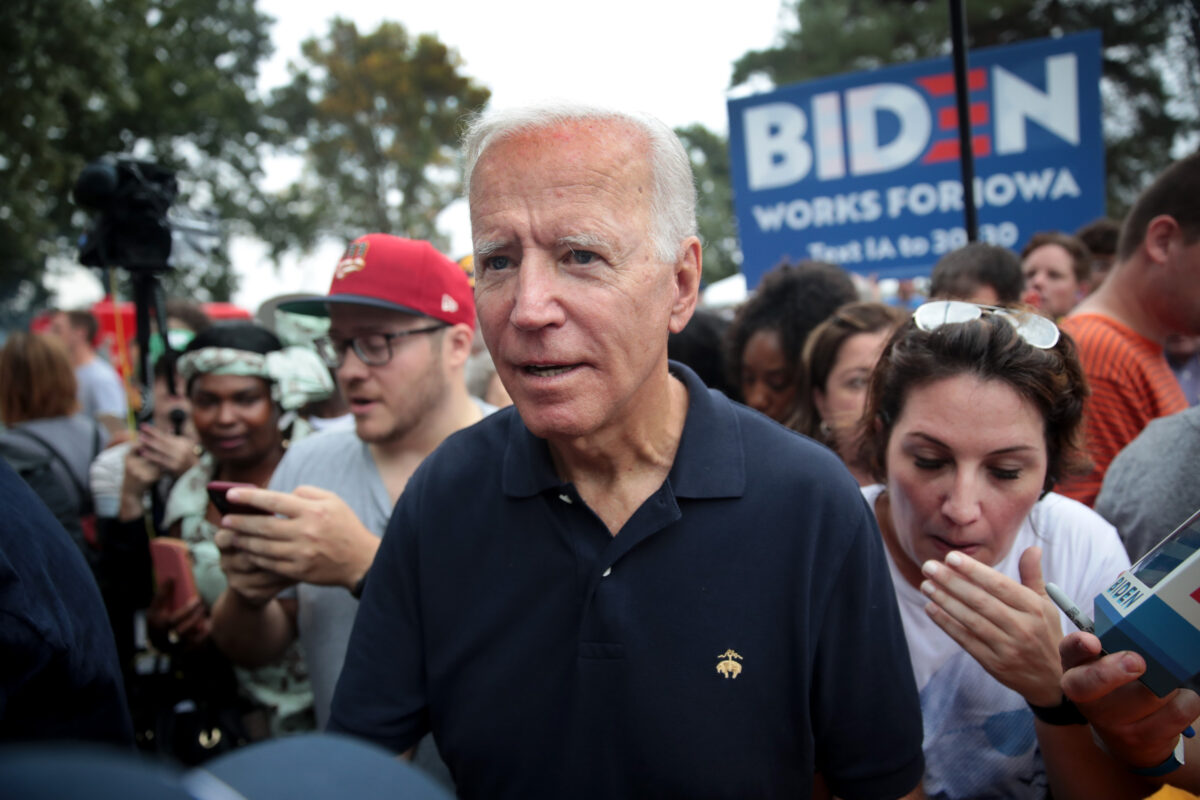 Among their proposals include plans to tackle climate change that would reduce American meat consumption—something the Republican Party of Iowa took the opportunity to highlight the day before an event that is heavily focused on consuming a large amount of red meat.
"2020 candidates have turned themselves into a laughing stock with their outrageous 'misteaks' and out-of-touch proposals," the party wrote in a statement.
While packaging it as encouraging Americans toward healthy eating, Sen. Kamala Harris (D-Calif.) said that there is a need for more government control to influence what people in the United States consume.
Harris said during a CNN climate town hall that she would create "incentives" to encourage people to eat in a healthy way, to eat in moderation, including changing the dietary guidelines to reduce red meat consumption.
Meanwhile, Sen. Cory Booker (D-N.J.), who is a vegan, said in February that meat consumption would kill the planet.
"You see the planet earth moving toward what is the Standard American Diet. We've seen this massive increase in consumption of meat produced by the industrial animal agriculture industry. The tragic reality is this planet simply can't sustain billions of people consuming industrially produced animal agriculture because of environmental impact," Booker said, The Washington Times reported.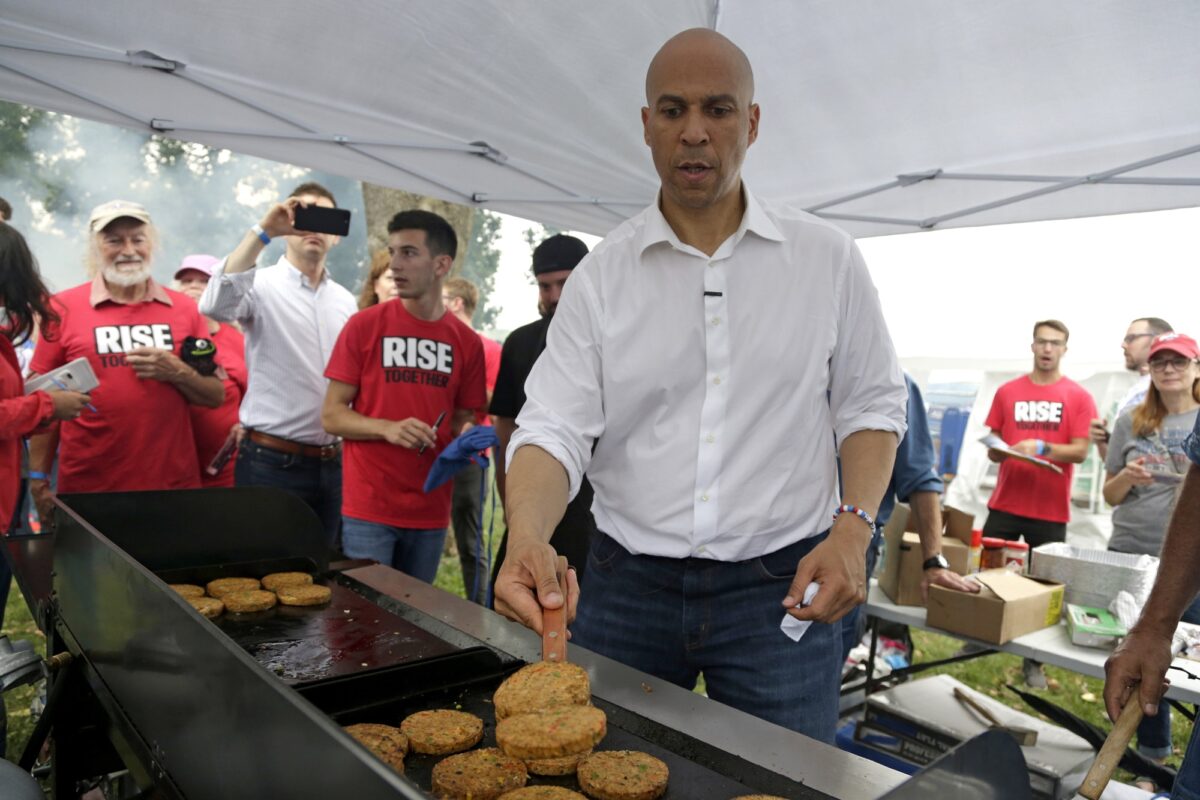 Booker has also said he would remove subsidies from the meat and dairy industries, while South Bend, Indiana, Mayor and presidential candidate Pete Buttigieg has suggested that his administration would impose a meat tax.
But Booker said that although he is vegan, he wouldn't force people to stop eating meat.
Similarly, entrepreneur Andrew Yang said on an MSNBC climate town hall on Sept. 19 that the cattle industry is "energy consuming and energy expensive." He said in order to reduce emission, Americans'  diets would need to change over time. He noted that changing people's diets will be difficult, suggesting that in order to reduce meat consumption producers would need to "internalize the cost of emissions."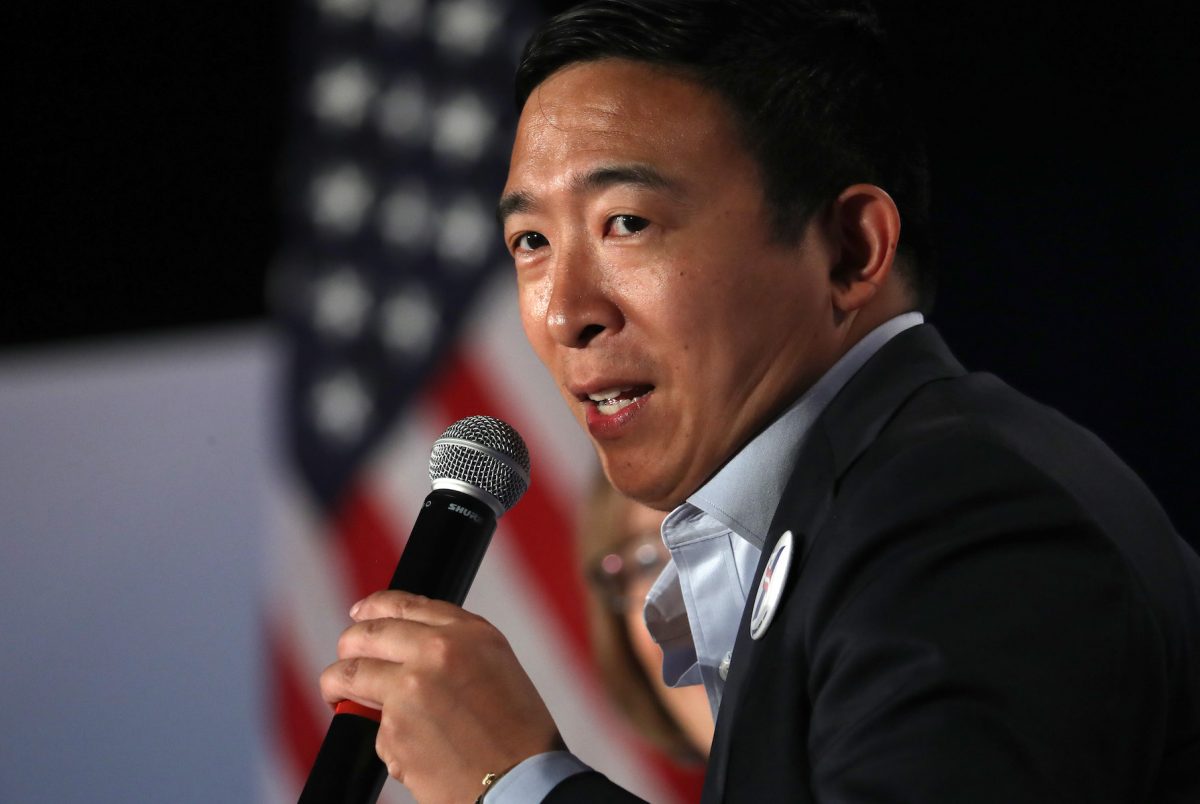 "Because if your cattle ends up polluting a lot, which they do just naturally—we don't hate them for it, they're just animals. … So then what that would naturally do—and some people are going to hate this—but it'd probably make those products more expensive. And that is appropriate because there's a cost to producing food in that way," Yang said.
"And so if you were to make it more expensive, then you would end up changing consumption patterns over time," he added.
The Associated Press contributed to this report.