Former Obama administration cabinet secretary Julian Castro pleaded with supporters for donations on Thursday, Sept. 26, telling them he will end his campaign for president if he doesn't meet the thresholds for the fifth debate.
"I don't say this lightly: If I don't make the next debate stage, it will be the end of my campaign," Castro, 45, told supporters in a fundraising email.
The money will go towards ads meant to bring additional funds and get his polling percentages up to those required by the Democratic National Committee (DNC) to get on the debate stage, Castro said.
"It could cost me millions to run the ads it'll take to spread my message and hit those polls," Castro, a former mayor of San Antonio, Texas, wrote in the email.
"I know this new debate threshold is designed to cut candidates like me from the running. It's designed for wealthy candidates with unlimited funds to blanket the airwaves with their message. But I wasn't born into privilege like other candidates. I don't have billions in personal wealth to fill my budget gaps."
"Secretary Castro has said from the start of this campaign that making the debate stage is critical to his success," Castro spokesman Sawyer Hackett said in a statement sent to news outlets after the email was sent to supporters. "We are confident he will make it, and are counting on the support of grassroots donors to get us there."
The DNC announced on Monday that candidates will need to get 3 percent or more support in at least four polls to qualify for the fifth debate, which will take place sometime in November.
Like the prior poll threshold, the polls can only be from approved pollsters and must be from either different pollsters or in different regions of the country.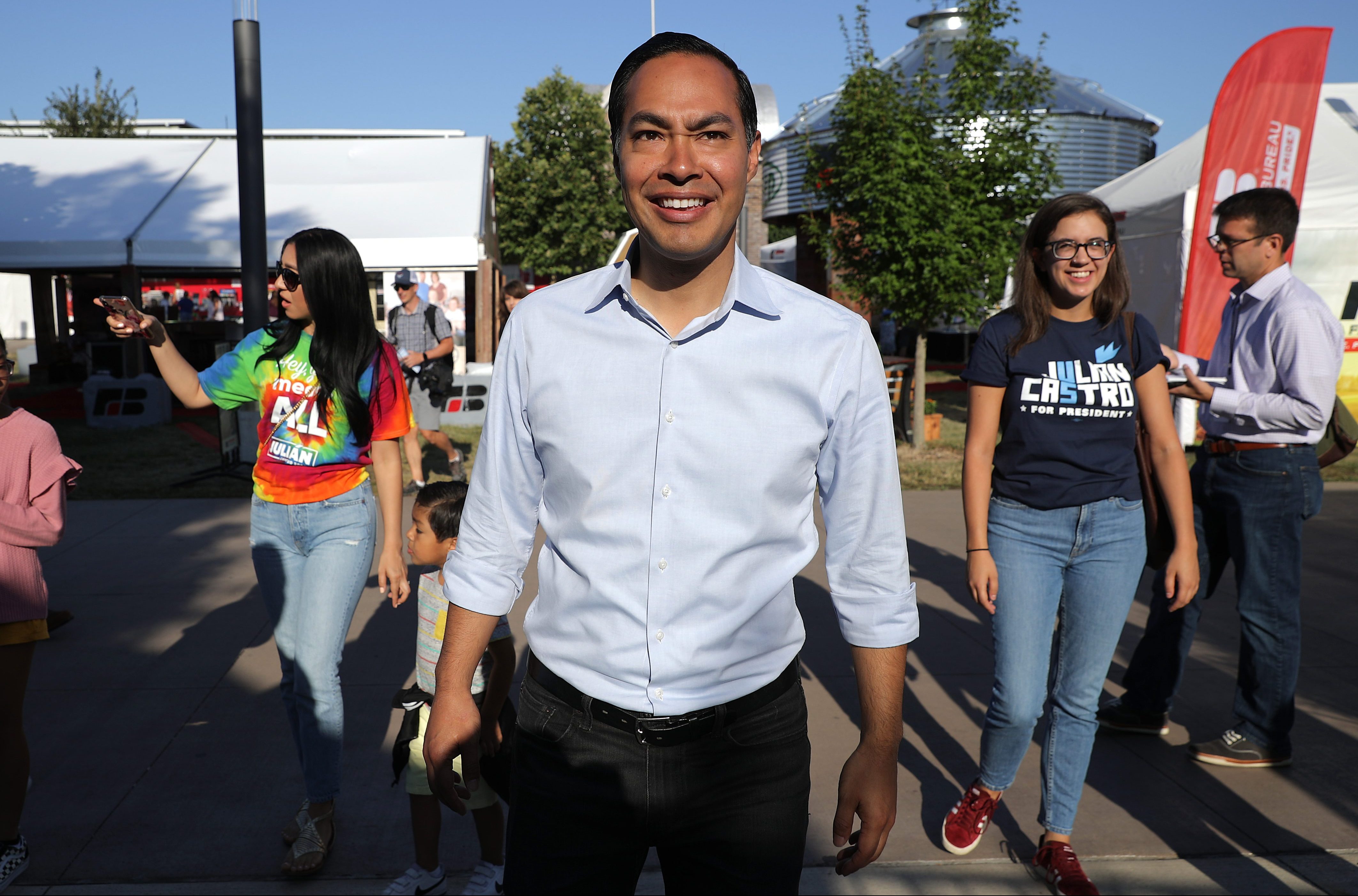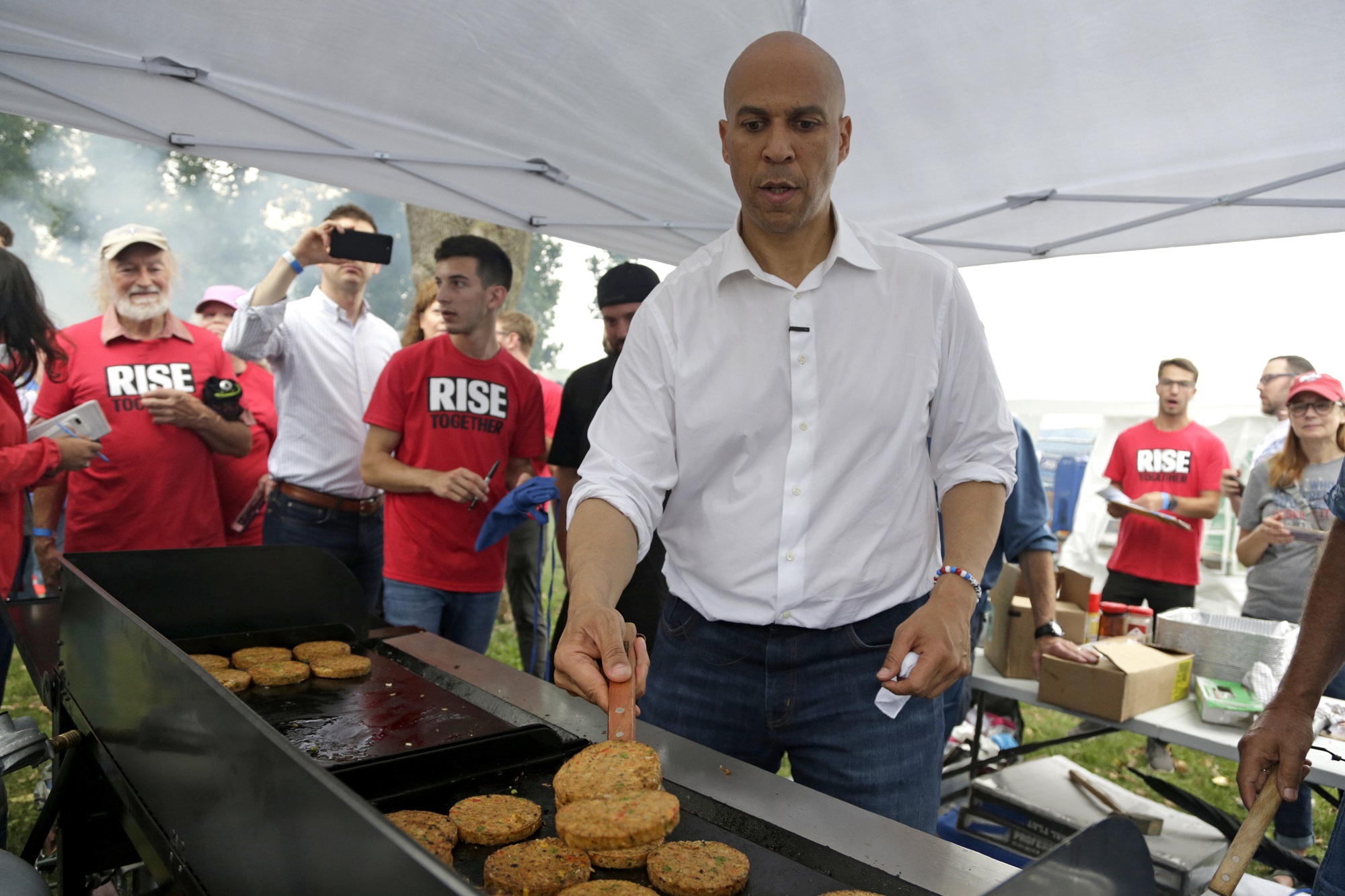 The 3 percent is an increase from 2 percent for the last two debates and 1 percent for the first debates.
The polls must be released between Sept. 13 and 11:59 p.m. on the date that comes seven days before the debate. The date of the debate has not been announced as of yet.
Candidates must also have donations from at least 165,000 unique donors, up from 130,000 unique donors, and a minimum of 60 unique donors per states in at least 20 U.S. states, U.S. territories, or the District of Columbia. The same deadline of seven days before the debate applies.
Castro's plea came after Sen. Cory Booker (D-N.J.) told supporters over the weekend that he needed $1.7 million over 10 days or he'd drop out of the race.
"It's an unusual move for a campaign like ours to be this transparent, but there can be no courage without vulnerability. I want people to see where we are and understand that we have a pathway to victory, but I can't walk it alone," Booker said.
"This isn't an end-of-quarter stunt. This is a real, unvarnished look under the hood of our campaign at a level of transparency unprecedented in presidential politics," he added.
"We're at a crossroads in this campaign. We need to raise $1.7 million by September 30 to be in a position to build the organization we need to compete for the nomination—and we can do it—but if we don't, we don't see a legitimate long-term path forward."
Though neither Castro or Booker have qualified for the fifth debate, both have qualified for the next debate, which will be held on Oct. 15 and possibly Oct. 16 in Ohio.