In late winter of 1986, Acura was introduced solely to the North American market, Canada specifically, as Honda's up-market, premium brand.
This affordable luxury brand soon gained respect and customers, achieving modest yet steady growth over the years with quality, value-packed marques which were welcomed as a viable alternative to more traditional, luxury European brands.
In recent years, sales while still considered respectable, have begun to stall—unlike other Japanese premium brands who continue to gain market share.
Built in East Liberty, Ohio Acura RDX was Acura's first compact luxury crossover SUV, taking over from the MDX as Acura's entry-level crossover SUV. Introduced in 2006 as a model year 2007 vehicle, the RDX slowly gained acceptance in the Canadian market. At the time, it offered Acura loyalists the opportunity of buying a smaller crossover than the aforementioned MDX.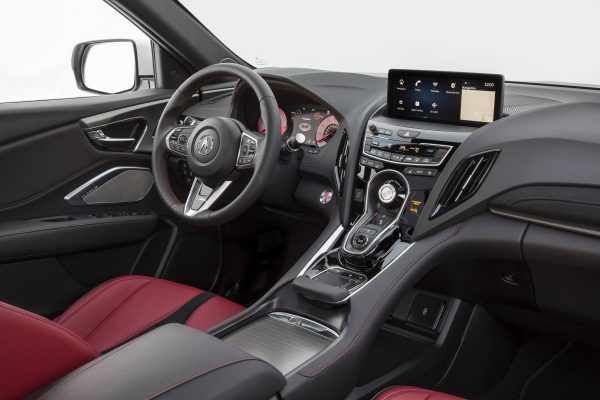 Today, the mid-size luxury SUV category is the fastest growing market segment in Canada. Point of fact: during a recent sit down with Emile Korkor, senior manager, brand leader—Acura Canada, he stated, "In 2017, this sector accounted for 33.9 percent of all luxury sales."
It is for this reason that the significance of the launch of the third generation RDX is a very important time for the brand. Not only has the latest RDX benefitted from important and substantial changes inside and out, it's anticipated that this crossover may well be the catalyst to reinvigorate interest and sales for the Acura brand in this country.
We had an opportunity to see for ourselves, up close, the all-new RDX at the recent New York International Auto Show. While test units are not yet available on Acura's press fleet, we will provide driving impressions at a later date, likely early summer 2018.
"The 2019 Acura RDX signals the start of a new era for the Acura brand by delivering design, performance, and prestige that will elevate its position in the luxury market's fastest growing segment," said Emile Korkor. "This RDX is our most extensive redesign in more than a decade, a truly ground-up reimagining of the RDX around our Precision Crafted Performance brand direction."
Although the new RDX is radically different from the one it replaces with a new engine and new styling, there are numerous other features—visible and otherwise that may end up influencing the entire category—perhaps even the industry, for the better.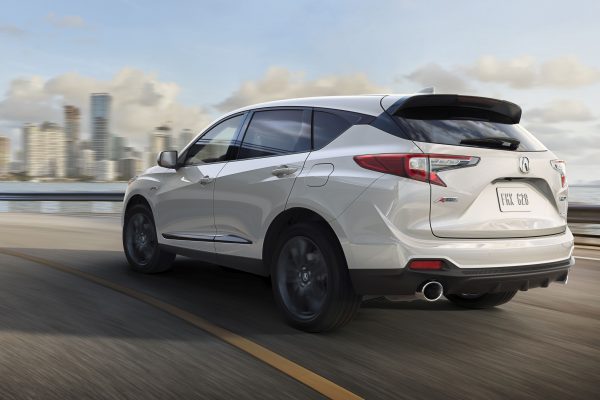 Under the hood is Honda's 2.0-litre turbocharged VTEC four-cylinder, producing 272 horsepower and 280 lb.-ft. of torque while mated to a standard 10-speed automatic transmission as well as Acura's torque-vectoring Super Handling All-Wheel Drive (SH-AWD) system. With an extra 28 lb.-ft. of torque available over the outgoing V6 RDX, the 2.0-litre should be more responsive both on the highway and around town—and will likely yield improved fuel economy.
The 2019 RDX sits on an all-new body and chassis architecture which has been redesigned to deliver a sophisticated and engaging driving experience. It starts with a 66 mm longer wheelbase, which aids both overall ride comfort and cabin space. The cargo area behind the rear seats has expanded by 96 litres with an additional 480 litres of compartmented underfloor storage. This new platform provides for a fully-flat rear floor, enabling first-class seating comfort in all three rear seating positions.
Furthermore, the RDX's body structure is composed of over 50 percent high strength steel which significantly increases overall body rigidity, handling precision and cabin quietness.
This new body structure is coupled to an all-new chassis design with variable ratio dual-pinion electric power steering, a sport-tuned Macpherson strut front suspension, an all-new five-link independent rear suspension and available adaptive dampers. All of which promise a more refined yet dynamic driving experience.
The 2019 RDX's superbly appointed, tech-forward and spacious new cabin (reminiscent of the NSX supercar) features Acura's latest thinking for a more premium, personal and connected involvement.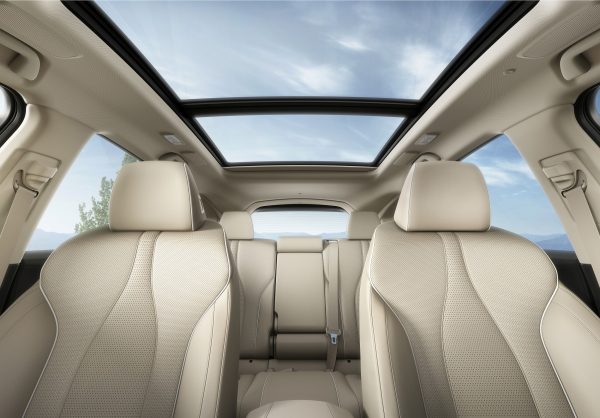 Exceptional seating comfort is provided by next-generation Acura sport seats, designed exclusively for the RDX and other future Acura products. The new, more intricately sculpted sport seats feature a lightweight ultra-high-strength steel frame, with improved lateral support for spirited driving and up to 16-way power adjustability. The 2019 RDX provides both the driver and front-seat passenger the same levels of seating adjustability and comfort.
The use of new steel promises a lighter, more efficient and frankly stronger vehicle. Safety is also a key component to the innovative technology available, including Acura's AcuraWatch (this suite of safety features includes adaptive cruise control, collision mitigation braking system, forward collision warning, lane keeping assist system, blind spot monitoring, rear cross traffic alert, and road departure mitigation). Essentially, they prevent collisions by warning you if items are too close to your front end (and help brake if you fail to do so), keep a safe following distance, keep you in your lane, and warn you of obstacles from all angles.
A good-looking automobile from any angle—it would appear that Acura's engineers and designers have built a vehicle ready to compete in the marketplace today and going forward.
We'll see what happens mid-year when showrooms across the country begin to offer the RDX to an eagerly anticipating Acura consumer.
David Taylor is an independent automotive lifestyle writer, producer, and editor based in Barrie, Ontario who is fascinated by innovation and technology which enhance the overall driving experience. He's also a member of the Automobile Journalists Association of Canada (AJAC) and a Director of the Canadian Car of the Year. Follow him on Twitter @Omemeeozzie or on Instagram @hugoscaroftheweek.