SEBRING, Fla.—Cars are on track and at speed preparing for the 2017 IMSA WeatherTech Mobil 1 Twelve Hours of Sebring.
There have been practice sessions for support classes running since Wednesday, March 15, but the big cars—the WeatherTech cars—started on Thursday morning, with three sessions including night practice.
The race starts at 10:40 a.m. Saturday, March 18, and runs for—you guessed it—twelve hours, until 10:40 at night.
The track will be busy all day Thursday until 9 p.m. and from 8 a.m. to 6 p.m. Friday, . with Friday featuring practice and qualifying for WeatherTech and ending with the Continental Tire Challenge Sebring 120 which starts at 3:40 p.m.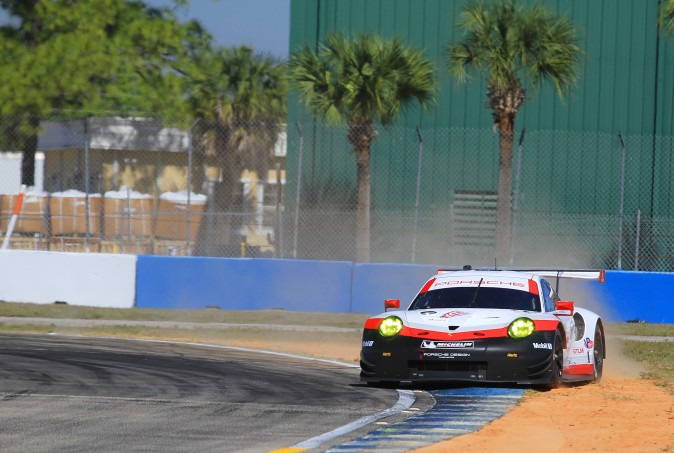 The Conti cars always put on an exciting race. Add to that WeahterTech qualifying starting at 1 p m. and Friday afternoon alone offers more action than many race weekends.
The new Prototype Challenge class makes its debut this weekend as well with a pair of races featuring the new P3 cars as well as the old Élan DP02s. This class will race Thursday and Friday afternoons.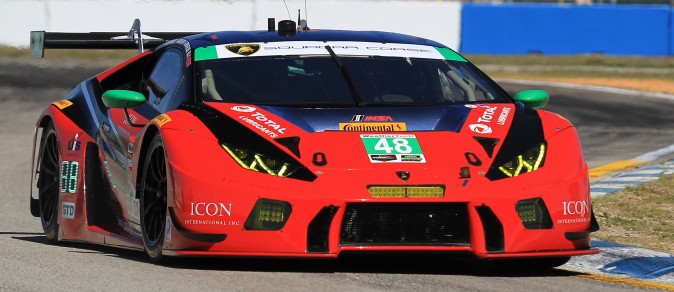 Porsche GT3 Cup USA will also race twice during the weekend. With so many series competing, fans won't have to sit through more than 20 minutes of cold track time.
Tickets are available by calling (800) 626-RACE or visiting the Sebring Raceway website.
Most of the weekend's action will be broadcast on IMSA.tv. The race will be divided between IMSA.tv, Fox Sports Go, and FoxSports1. The Continental Tire Sebring 120 will be rebroadcast on FoxSports1 Sunday starting at 10:30 a.m.