BARRIE, Ontario—Outside the automotive industry, the Automotive Business School of Canada, (ABSC) formerly known as the Canadian Automotive Institute (CAI) at Georgian College of Applied Arts and Technology in Barrie, Ontario, is a well-kept secret. But it's the place to be if you're serious about a future career in the ever-growing Canadian automotive sector.
Every year, usually one of the first summer events of the season occurs on the grounds of Georgian College, Barrie Campus. Called the Georgian College Auto Show, it has the distinction of being the single largest outdoor, student-run auto show in North America.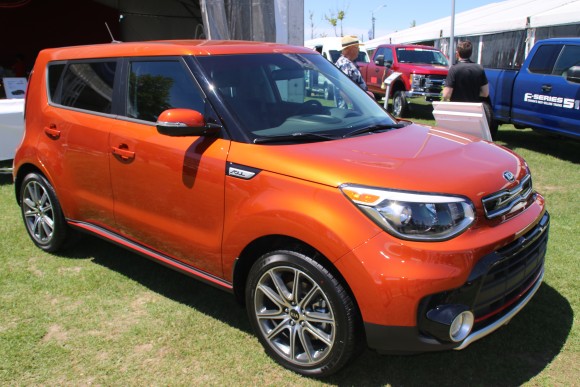 Organized and run by students within the college's Automotive Business School of Canada, (ABSC) this event is an opportunity for the general public to attend a bona fide showcase of many of the latest and greatest vehicles—almost 200—brought to the show by 20 major automotive manufacturers in Canada. With slightly over 10,000 visitors experiencing a no-pressure, sales-free environment, a walk through the expansive area is devoid of tactics and ploys to either draw you closer or even scare you off.
Far from it. This is an ABSC student-run show. There are no "what-do-I-have-to-do-to-put-you-in-this-car?" sales people. None. Instead, each manufacturer has students operate as informed, independent brand ambassadors. Their role is to enlighten guests—not sell. They have attended product learning sessions in advance so they are as familiar as possible with the marques they represent. If they do not have an answer to a specific question, they will find out for you and will communicate the response after the fact. Their purpose is not to sell; it's to inform. The actual selling happens off-site at a local dealer after the show packs up its tents.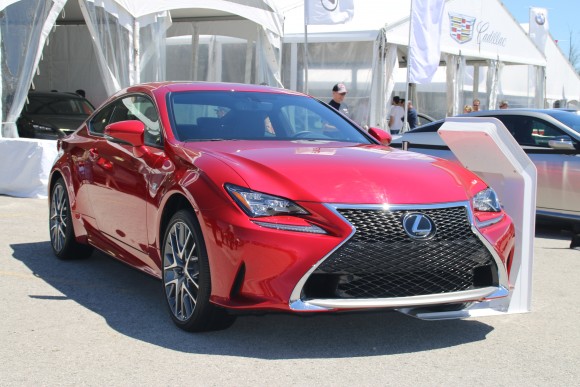 A Student-Run Auto Show
From Friday, June 2 to Sunday, June 4, 192 eager student volunteers worked each aspect of this sprawling event, interacting with the public in every role imaginable. Manning manufacturer tents; assisting with special attractions, including the Electric Vehicle Experience and the Pfaff Auto Track; selling tickets; acting as willing guides to consumers who were looking for something specific; and, running a live auction, involving all donated merchandise. A portion of the proceeds from this auction go toward supplementing scholarships for students attending ABSC.
An event of this scope does not happen overnight. While there is much information that might be gleaned from 32 of these shows since 1985, every year, there is usually something unique and, of course challenging. This is an excellent proving ground for all students who participate. To be clear, planning these days for this show begins almost as the last transport leaves the site returning autos to their respective local dealers. A post-mortem is prepared, discussed, and annotated for future student committees.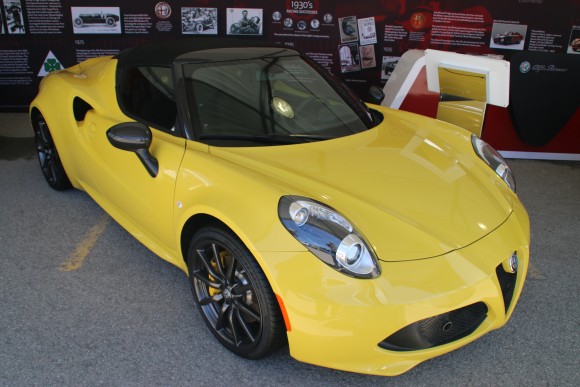 Focused Teamwork Makes the Event Happen
When October arrives and making plans and arrangements for the following June begin in earnest, five students from the ABSC degree program are brought in as members of the organizing committee. Each of these full-time students assumes a role—as if they were working in a company involved in the planning and presentation of a comprehensive three-day marketing event with multiple moving parts. For 2017, those members were Daniel Montesanti (Marketing and Media Relations), Alex Jursa (Customer Experience), Bogdan Tofan-Petre (Logistics and Site), Jason Westelaken (Sponsorship), and Jonathan Smeenk (Student Experience).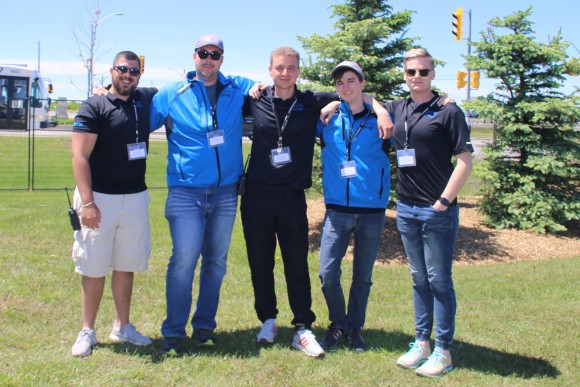 Bear in mind, each of these five individuals is also carrying a full course load in addition to performing their individual assignments. While these students are compensated for all the work they do for this huge event: there is a clear understanding that their involvement cannot have any adverse effects on their gaining either their diploma or degree. They are expected to perform their duties individually and also as a team.
While holding one of these five positions looks great on a resume, there are no safety nets—just like the real world. They willingly assume the responsibility and accountability which comes with the position. Remember: the show cannot be postponed if someone does not fulfill their appropriate task.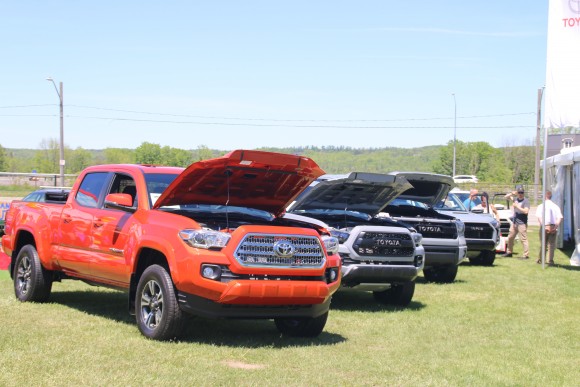 To assist this dedicated team, there were specific assigned advisors/mentors from within the school's faculty who were there to support, as required. The students were expected to address and resolve any issue which presented itself on the lead up to and, of course, during the event and the site break down. Specifically: Heather Cain—Daniel; Veronique Delaunois—Alex; Sebrina Westbrooke—Jason; Alan McGee—Jon; and Katie Sleep (show manager)—Bogdan. All are in their fourth and final year of the degree program.
In a general discussion with this young group of future auto executives, it was apparent they all made a point of working together. As Daniel Montesanti stated "It's about working together, as a team. This committee checked their egos at the door. From the very early days, it was obvious this was going to succeed as a collaborative effort."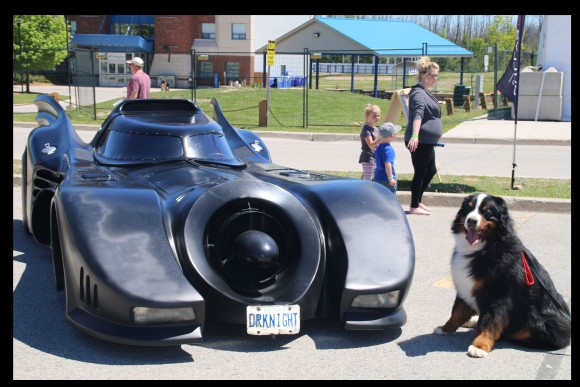 Just like the real world, the training and life experience this show provides is unique. There are many people who rely on the event running smoothly: from the 192 ABSC student volunteers involved in every facet of this experience, easy to recognize by their branded polo shirts, and to the dealers and manufacturers who between them have contributed 200 different current automobiles with a retail value of around $12 million. Nothing is left to chance.
Experience Innovation
This year the theme determined by the students for the show was "Experience Innovation"—reflecting the ever-changing, evolving automotive industry juxtaposed against the forward-thinking ABSC.
Some of the shows highlights included the popular and returning Pfaff Auto Track. For a nominal donation to a cause called "Zach Makes Tracks" (https://zachmakestracks.ca/)—a campaign which originated with a Barrie youngster raising funds for youth mental health initiatives by running from Barrie to Ottawa later this summer. Willing participants buy a ticket for the experience of a lifetime—to ride shotgun in a powerful sports performance car, as an experienced driver launched one of two alternating Porsches through and around a pylon-marked course. For some, the longest two minutes or so of their lives, for others… let's just say they went back in line and bought another ticket!
Another popular and timely exhibit was the Electric Vehicle Experience. In an area separate from the actual show, Georgian has a couple of vehicle charging stations. In this parking area was a Tesla; a Ford C-Max and Ford Focus; a Volkswagen E-Golf; a Nissan Leaf, a BMW 13, and an extended range Chevrolet Volt. An excellent cross section of battery electric vehicles (BEV), plug in hybrids (PHEVs) and extended range EVs with backup gasoline-fueled internal combustion engines. Consumers had an opportunity to take a spin behind the wheel with a brand ambassador who could explain the basics on how the vehicle they had elected to drive, performed.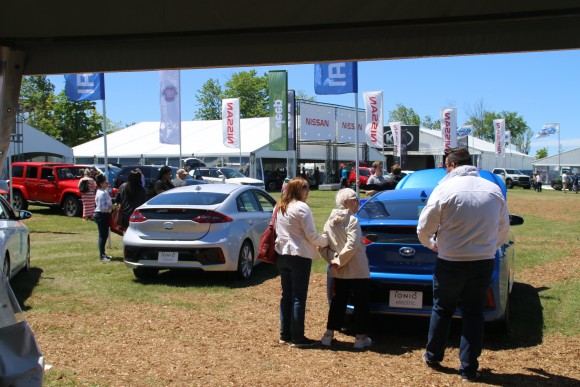 The ABSC automotive business programs are unique. Faculty members strive to provide all students with the benefit of their industry experience and many invaluable future contacts. There is passion and enthusiasm, and not just for cars, spreadsheets, and cam shafts: people share, and people give—students and instructors alike.
To be sure, ABSC provides many significant opportunities to its students, and it can proudly boast an over 90 percent graduate employment rate. Such success is directly attributable to two things: the quality and relevance of the education; and the fact that graduates will have already achieved one full year of automotive-related work experience through three paid co-op work terms.
The Automotive Business School of Canada has worked hard to achieve and maintain a standard of excellence. The automotive sector in Canada, and even in the United States, welcomes the education and dedication that graduates bring to their chosen workplaces as they embark on their new careers.
David Taylor is an independent automotive lifestyle writer, producer, and editor based in Barrie, Ontario who is fascinated by innovation and technology which enhance the overall driving experience. He's also a member of the Automobile Journalists Association of Canada (AJAC) and a Director of AJAC's annual Canadian Car of the Year program. Follow him on Twitter @Omemeeozzie or on Instagram @hugoscaroftheweek.