Traditionally when the days begin to grow a little longer as winter begins to melt into spring, auto shows abound in most major urban centres across Canada.
Toronto is no exception and usually come mid-February, for 10 days this city becomes the focal point for anything and everything associated with the automotive industry.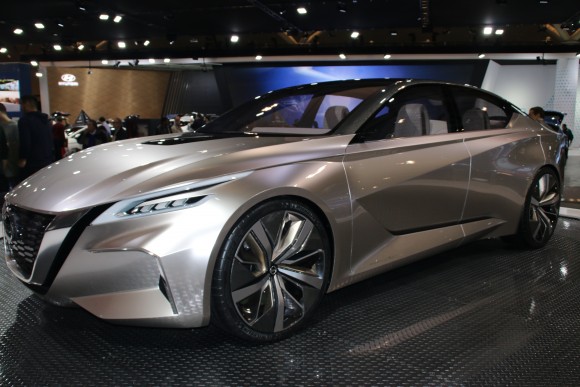 This year was no exception and from February 17–26  enthusiasts, gearhead, fan boys, and shoppers of all ages and interests made their way to Front Street West—many made an effort to attend on multiple days, such is the size and scope of this exhibition. In fact, with more than 650,000 square feet of exhibits, displays and attractions, the Canadian International AutoShow (CIAS) is not only the largest automotive exposition in Canada, it is also the country's largest consumer show—a leader in lifestyle, technology and all things automotive—bar none. Now in its 44th year, this is an auto show without compare in this country.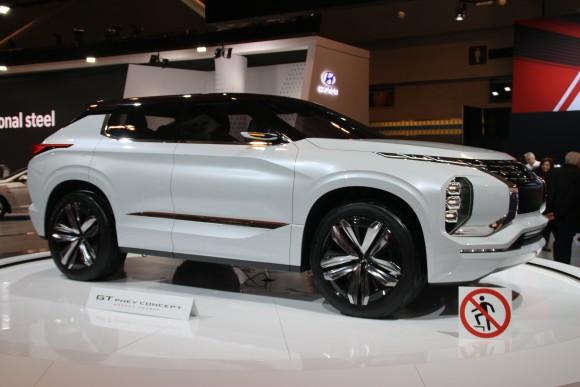 Here consumers have an opportunity to wander the floors of the Metro Convention Centre's North and South Buildings and experience the best manufacturers the world over have to offer. Boasting more than 1,000 cars, trucks, SUVs, concept cars, exotics, classics, muscle cars, fully electric and autonomous vehicles, the 2017 AutoShow helped celebrate Canada's 150th birthday by showcasing Canadian collectors in each feature of the show.
Further, multiple vendors who buy product, have an association with the industry generally, ensure that they are somehow front and centre at some location within the sprawling landscape of concrete and glass, eager to present to teeming masses of consumers present to get their annual car fix.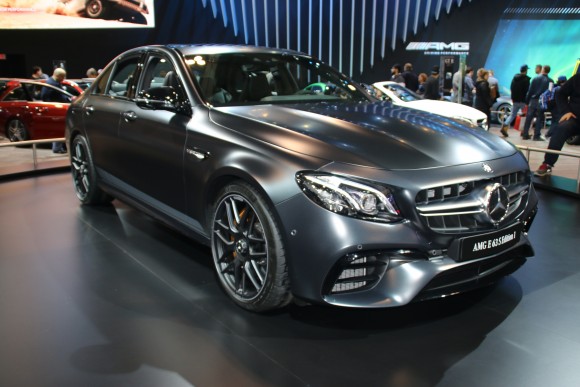 This year's show managed to break all existing attendance records. For 2017 a record number of individuals passed through the turnstiles—339,590 to be precise. Jason Campbell, the show's General Manager stated, "The Canadian International AutoShow has grown into a diverse event that is not only about the newest cars on the market, and future automotive trends: it's truly a lifestyle show, the largest consumer show in Canada, exploring all facets of the automotive world past and present, with numerous hands-on activities and virtual reality exhibits." This is Mr. Campbell's third year as showrunner and there were some interesting added dimensions and attractions which contributed to the overall success.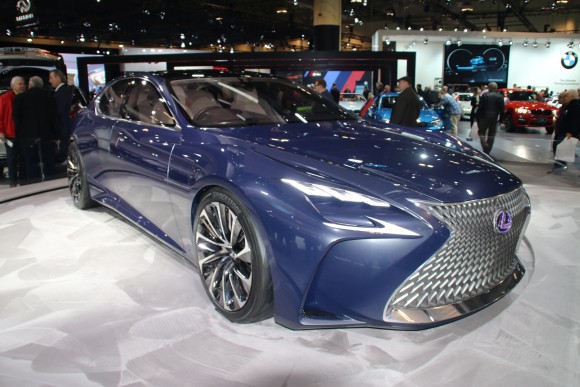 The Show's Star? Likely the Aston Martin AM-RB 001
The 2017 AutoShow started strong, with Media Preview Day on February 16 which launched with a special guest appearance and keynote address by Aston Martin CEO Andy Palmer and the North American unveiling—and first-ever auto show appearance—of the stunning Aston Martin AM-RB 001 hyper car concept. Production of the AM-RB 001 will be strictly limited to only 150 hand-built cars, including prototypes and 25 track-only versions. First deliveries will commence in 2019 from Aston Martin headquarters in Gaydon, England. As Mr. Palmer stated, Aston Martin has already received more than 600 requests to be wait-listed for this likely retailing for around $3-million-plus hyper car and to date have received firm, full deposits for 450 vehicles!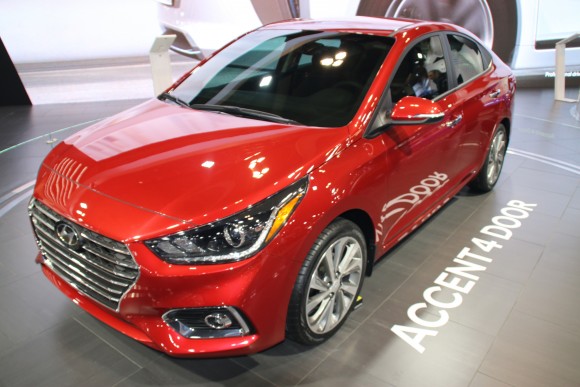 Hyundai Canada also staged the world premiere of its all-new 2018 Accent. This unveiling by Canadian president and CEO Don Romano was significant in more ways than one. This was the very first global premiere in the history of the Canadian International AutoShow!
Jaguar Land Rover (JLR) was also all smiles as they revealed to the crowds the Jaguar F-Type 400 Sport, presented by JLR North American president, Joe Eberhardt. This presentation was a true North American premiere. All told, there were 41 Canadian car, truck, and concept vehicle unveils. And 29 electric, hybrid or alternative fuel vehicles were also on display. Truly something for everyone.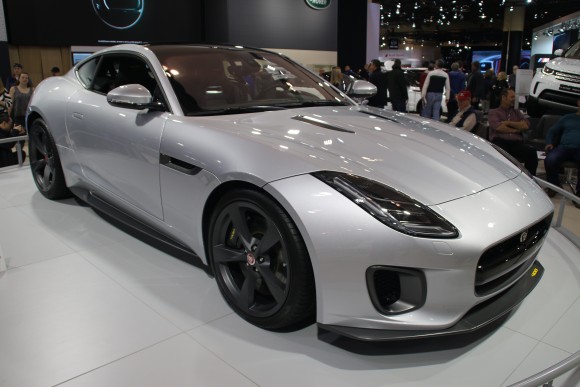 A show such as this likely creates headaches of all kinds—from the logistical standpoint of ensuring all vehicles are in place when they are supposed to be and to insuring some very valuable and occasionally unique autos are protected in the event anything untoward might occur pre- during and post show. Think about it: there were at least 15 cars in the featured exhibits valued at more than $1 million apiece, including a gorgeous Bugatti Chiron, which has a base price that starts at nearly $3.4 million, a very early General Motors Le Sabre concept car valued at more than US$15 million, a Pagani Huayra with an estimated value of $2.5 million, and an extremely rare vintage Ferrari 250 LM. How rare? How unique? A similar 1964 model sold at auction in 2015 for approximately US$17.6 million.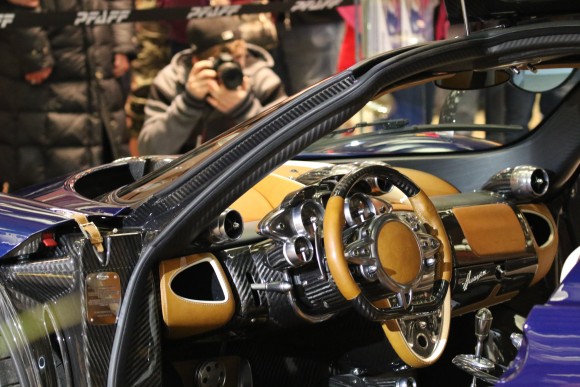 Epoch Times had an opportunity to spend some time with the show's general manager, Jason Campbell and learn a little more about what makes a spectacle such as this a relevant and sustainable event going forward.
Epoch Times: So 2017 is your third time at the helm of this show: it appears that you and your organization continue to raise the bar—changing formats, adding new attractions, making the overall experience generally more engaging. How is this accomplished?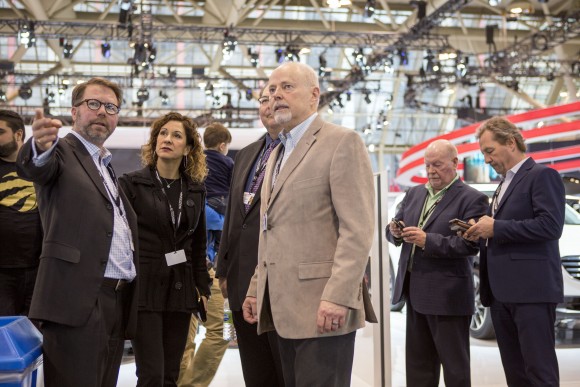 Jason Campbell: It takes a great deal of work by a large number of people all of whom strive to make this the absolute best, lifestyle-type event of its kind in the country. Not just the biggest automotive show. We continue to make this experience broader and deeper, more value-oriented: we have a goal to create an experience that will, hopefully, entice guests to come down more than once during the show's duration.
Epoch Times: Obviously, that is easier said than done. With the economic climate being what it is, there is greater competition for expendable household dollars. When you talk about added value, what do you mean?
Mr. Campbell: We all have dreams. Goals. Ambitions. In today's auto show, it's not just about the latest, most economical piece of hardened steel, aluminum or even carbon fibre. Shows are now offering more depth of product. Aftermarket exhausts. Insurance options. Tires. Technology. And, of course, the very latest in technology and innovation. We have to be prepared to be a "best of" environment that goes beyond horsepower and aerodynamics.

Plus, for the price of admission, no guest should feel disappointed. We need them to leave the show talking about what they have seen and then tell friends and colleagues their story. Word of mouth and an aggressive and targeted communications program fuels the sale of tickets. For families, there are packages. For example, on the Tuesday following Family Day, there was an online ticket incentive to pre-purchase admission at a greatly reduced price. We look at things very carefully. Always with an eye to adding a little more value to every guest that walks onto the showroom floor.
Something for Everyone
Epoch Times: Having a global reveal is a huge deal: then add in two North American premieres and a dozen unveilings of concept automobiles including the stunning Cadillac Escala. There are other shows in North America. Several in Canada and yet the CIAS successfully asserts itself into the top-of-mind-position in the eyes of consumers within the Greater Toronto and surrounding areas. Some avid enthusiasts even fly in for this show—afraid that they might miss something heretofore unseen. That places a great deal of strain on you and the organization to not only meet but also to exceed expectations.
Mr. Campbell: We attempt to bring something for everyone. We entice manufacturers to bring in millions of dollars of automobiles onto our show floors—some cars are for the masses, others would be considered more niche. However, it's often those niche models that generate the greatest interest. As people, we all, generally have aspirations. Maybe in our life it's for a better job, a bigger apartment or house or maybe it's considering stepping into a premium marque vehicle? We hope that we can provide goals. Some more realistic than others, but we want to show as many people as possible what may be within their reach. Perhaps not today, but maybe down the road.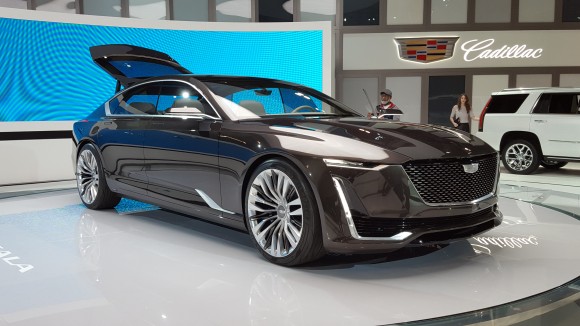 Epoch Times: Let's talk about some of the different exhibitions within the show you presented to enhance the overall experience.
Mr. Campbell: A returning and favourite attraction is Auto Exotica. In this area, every visitor, young and old has an opportunity to appreciate the beauty, style, and artistry of dozens of the world's most impressive cars—and all in one place. The way it is presented, car enthusiasts have the ability to get right up close to an astounding display of engineering and design which never fails to impress. For example, walk among an incredible lineup that boasts Aston Martin, Bugatti, Lamborghini, Bentley, Rolls Royce, Karma, McLaren, Singer, Pagani, Lotus, and an unbelievable six-car vintage Ferrari display presented by Ferrari of Ontario.
Cobble Beach Concours D'Elegance
Epoch Times: Talking of exotic vehicles, any enthusiast of classic cars cannot help but be completely impressed by the firm favourite display, Art and the Automobile.
Mr. Campbell: Agreed—it is breathtaking in its very beauty and imagination shown by the original manufacturers and the phenomenal resources owners invest in maintaining and presenting what many consider classic works of engineering art. Each year, the Cobble Beach Concours D'Elegance strives to bring some of Canada's most important and celebrated cars, juxtaposed with landmark events over the last 150 years of this country's history.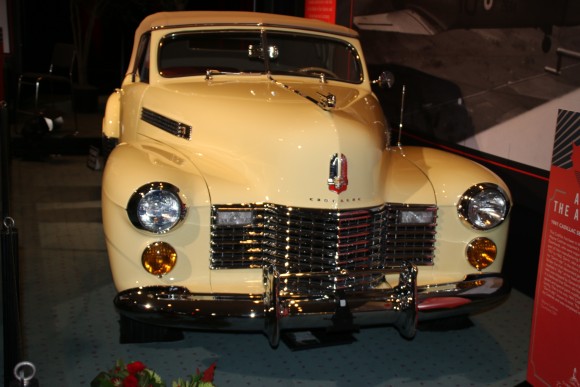 Epoch Times: Nothing is left to chance for this show, is it? Somehow everything seems fresher than before. There is some familiarity, and some exhibits continue to grow.
Mr. Campbell: Very true. One area that continues to expand at an almost alarming rate is "Electric Avenue". Here, on display, there is an opportunity to witness some of the newest and best battery electric (BEV) and electric (EV) vehicles available today. In fact, we provided visitors the ability to physically take the wheel of an EV for themselves and experience the whole alternative full electricity-as-fuel experience personally.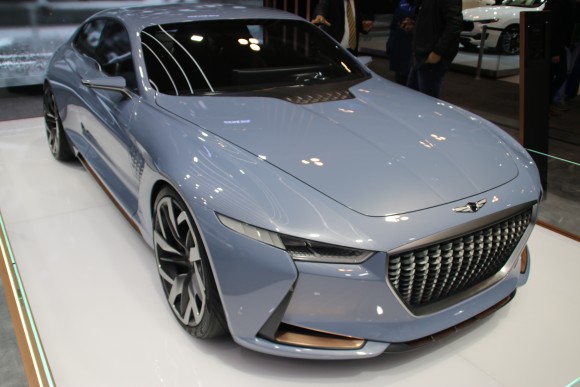 Epoch Times: Motorsport of all types continues to gain traction in this country and with your background being involved with Formula 1 racing, a popular exhibit appeared to be 50 Years of Grand Prix in Canada.
Mr. Campbell: Without a doubt. The centerpiece of the 50 Years of Grand Prix Racing in Canada exhibit was the 1997 Williams FW19 that former F1 Canadian superstar Jacques Villeneuve drove in the 1997 European Grand Prix in Jerez, Spain. Villeneuve became the first Canadian to win the Formula 1 World Championship. This was a real coup. This was the first time the car has been in North America since that 1997 season. Actually, it normally resides at the Williams Historic Museum in the United Kingdom. Interestingly enough, this car still has on it the tire mark from where Michael Schumacher tried to run Villeneuve off the track in that final race!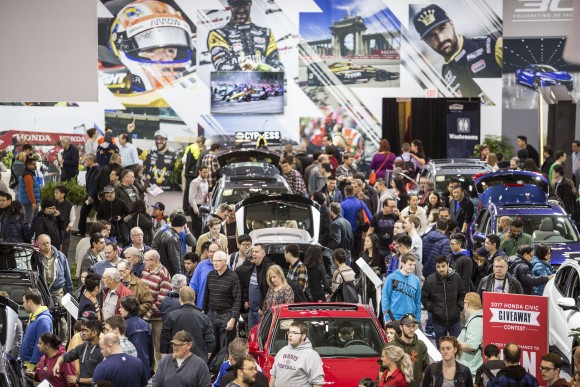 Epoch Times: So now that the 2017 show is in the books, what's next?
Mr. Campbell: Well, our first meeting for the 2018 show is in a couple of days. It takes an enormous amount of hours in planning and negotiation to pull off a show of this magnitude. It's an engine itself. There are many moving parts. They must all work in synchronization to ensure the end result. There really is no down time, as such. As well-received as the show just finished was, we need to make it an event to remember next year and every year thereafter.
Epoch Times: Thank you for your time and continued success going forward.
David Taylor is an independent automotive lifestyle writer, producer, and editor based in Barrie, Ontario who is fascinated by innovation and technology which enhance the overall driving experience. He's also a member of the Automobile Journalists Association of Canada (AJAC) and has been a Director for the Canadian Car of the Year award program since 2014. Follow him on Twitter @Omemeeozzie or on Instagram @hugoscaroftheweek.