Some 200,000 mail-in ballots still need to be counted in Georgia, a top official announced Wednesday.
In addition, there are 40,000 to 50,000 early votes that need to be tabulated, Secretary of State Brad Raffensperger, a Republican, told reporters at the state capitol in Atlanta.
"Every legal vote in Georgia will count," he said. "We are saying that every legal vote will be counted in Georgia because that's our process, we follow state law."
Raffensperger said he's not sure if an election result will be available on Nov. 4 as the state deals with an unprecedented number of mail-in ballots amid the COVID-19 pandemic.
"We're pushing really hard" for a result, he said, adding: "If we can get that down, if we don't get it there, but we get the numbers so small that then there's no question of who actually the winner is, I think that'll be helpful, really remove a lot of those questions that people might have."
Georgia delivers the winner 16 electoral votes, which could make the difference in a tight race.
As of Wednesday afternoon, President Donald Trump had 2.38 million votes, according to Decision Desk. Democratic presidential nominee Joe Biden was behind by about 85,000 votes with over 99 percent of the votes counted.
The state has not been called by any organizations as of yet.
Both Trump and Biden have expressed confidence in their prospects in the state.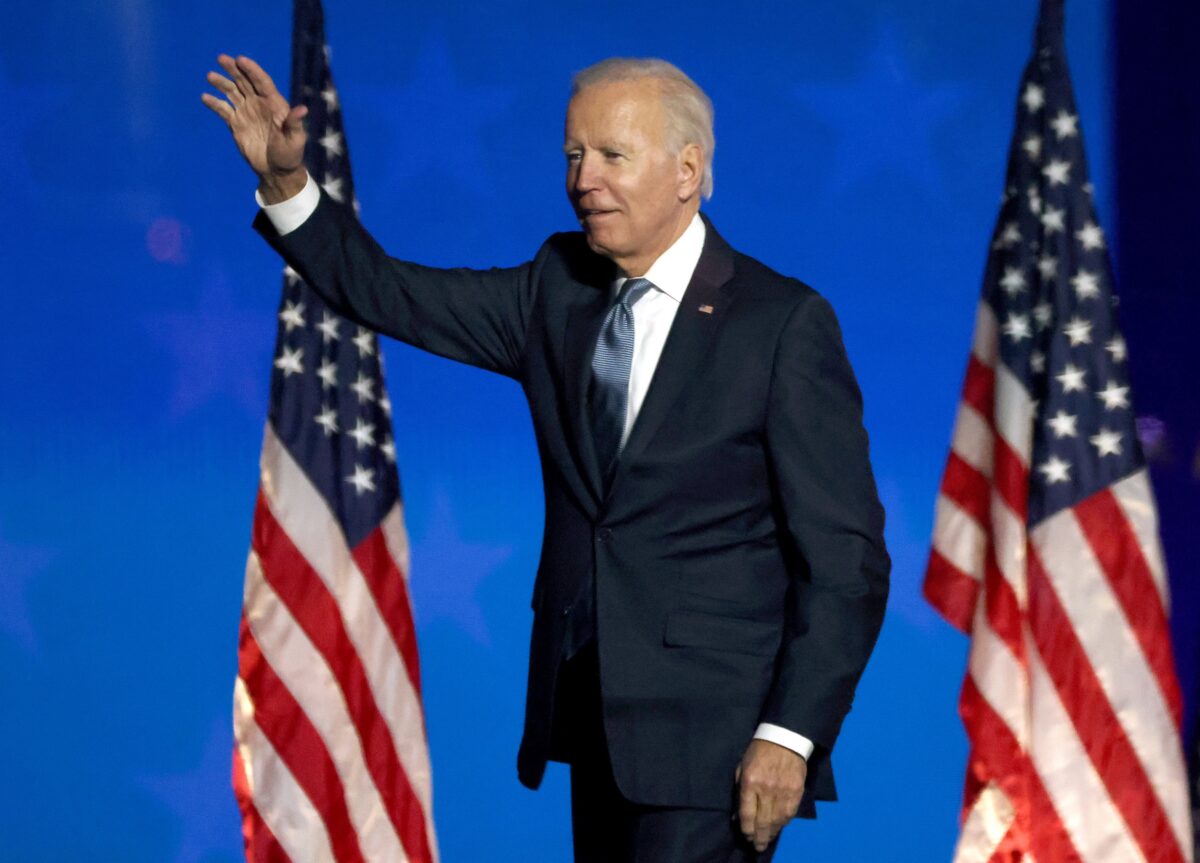 Trump won Georgia in 2016 and the state has traditionally gone for Republican presidential nominees.
Officials in some counties struggled to process ballots on Tuesday.
Spalding County saw all of its polling stations suffer a glitch, leading to an hourslong delay. A burst pipe in Fulton County stalled ballot counting in Fulton County and a software issue cropped up in Gwinnett County.
Early voting totals broke records in Georgia, officials said late last month.
Nearly 4 million ballots were cast, including 1.2 million by mail, as of Oct. 31, Raffensperger's office said.
Americans across the nation turned to mail-in ballots because of concerns about COVID-19, the disease caused by the CCP (Chinese Communist Party) virus.
Other crucial states were also working to tabulate votes past Election Day.
Nevada officials said the final results wouldn't be available until Thursday while the count in Pennsylvania could continue through at least Nov. 5.
Votes are still being counted in Michigan, North Carolina, and Arizona as well.
Wisconsin's top elections official announced Wednesday that Biden won the state by about 20,000 votes.
The narrow margin will likely be challenged by the Trump campaign.