Over 20,000 pounds of ready-to-eat chicken salad has been recalled for salmonella infection after at least 65 people got sick.
The salad was sold from delis at Fareway grocery stores in Iowa, Illinois, Minnesota, Nebraska, and South Dakota from Jan. 4 to Feb. 9, according to Centers for Disease Control and Prevention (CDC). Fareway operates over 100 stores, in those five states.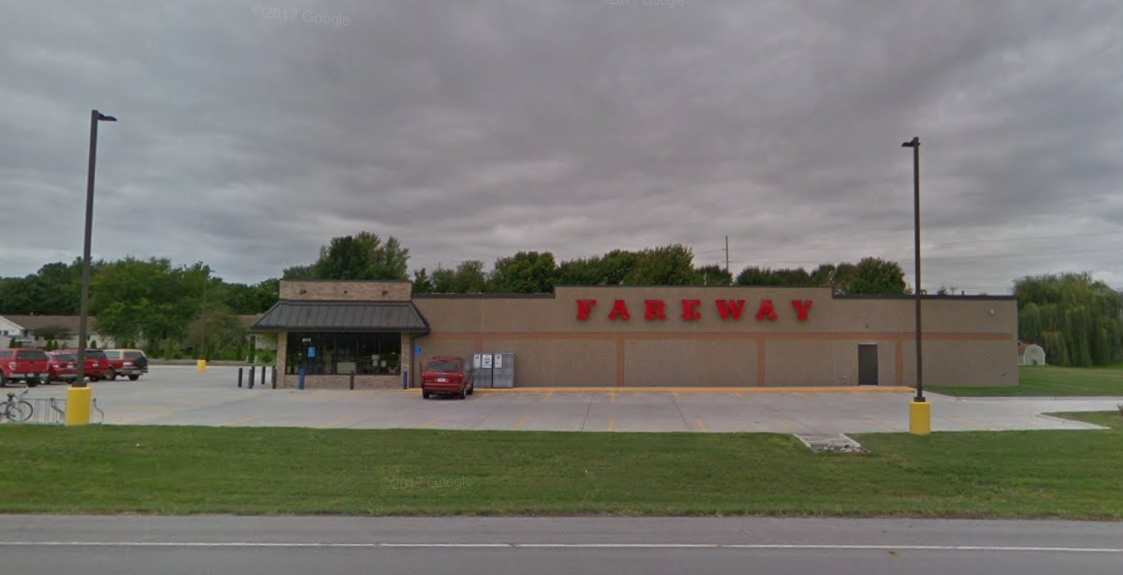 People started to get sick on Jan. 8 and the outbreak eventually got the attention of the Iowa Department of Public Health. The officials noticed the sick reported eating the chicken salad and so they had the State Hygienic Laboratory at the University of Iowa analyze the product. Preliminary results showed the presence of salmonella bacteria, the department stated in a release.
On Feb. 9, Fareway stopped selling the salad in all its stores after being contacted by the state officials.
"[W]e believe that this incident is not the result of anything done by Fareway," the company stated in a release. "We also have no reason to believe this involves any other products."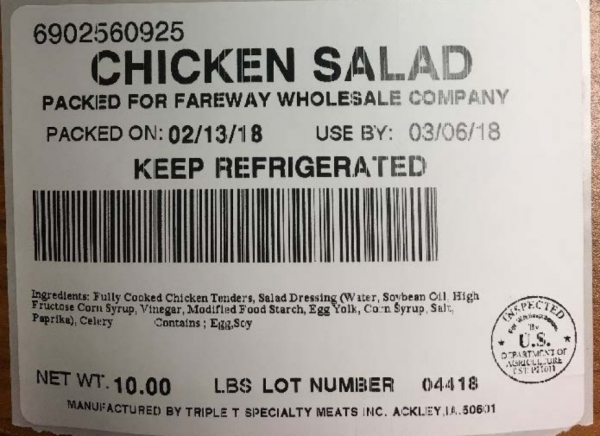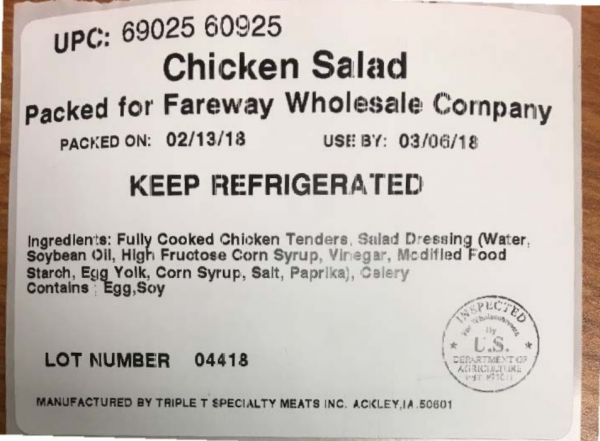 The salad was produced by Triple T Specialty Meats, an Iowa family-owned meat processing company. On Feb. 21, it recalled about 20,630 pounds of the salad that may be contaminated, according to the U.S. Department of Agriculture.
The CDC urges any customers who bought the salad at Fareway between Jan. 4 and Feb. 9 to throw it away or return it to the store. Fareway offers refunds if the product is returned.
As of Feb. 21, CDC connected 65 sick to the outbreak, of whom 28 have been hospitalized.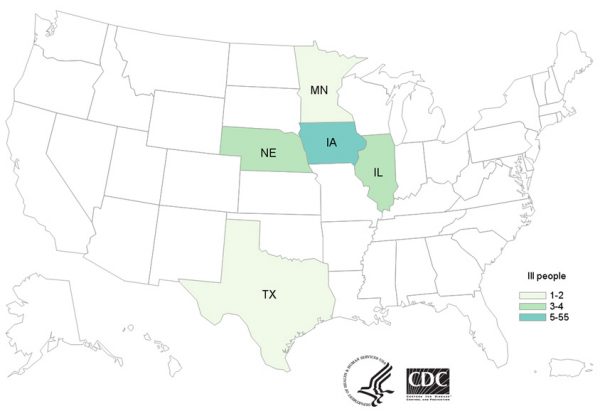 Jim Fox, 65, a convenience store assistant manager in Madrid, Iowa, said he'd eaten Fareway chicken salad for years with no problems before getting sick on Feb. 4. He was since twice hospitalized, for five days in total, after the salmonella weakened him to the point that his heart began beating irregularly and his kidneys went into distress.
"I swear to God, I've never been so sick in my life," Fox said, according to The Associated Press.
Fox is joining one of at least four lawsuits filed in connection with the outbreak. He wants to recover his medical costs and lost work.
Salmonella occurs in raw poultry, eggs, beef, and sometimes on unwashed fruit and vegetables. One can also get infected after handling pets, especially reptiles like snakes, turtles, and lizards, according to the National Library of Medicine.
The symptoms of salmonella occur within 12 to 72 hours after exposure, according to CDC. Symptoms include diarrhea, abdominal cramps, fever, headache, and possible nausea, vomiting, and loss of appetite.
The illness usually lasts 4 to 7 days and most people recover without treatment. If diarrhea gets severe, people may become dehydrated and need to be hospitalized. The infection can be more serious in the elderly, infants, and people with chronic health problems.
Recommended Video:
Huge Crocodile Snags Fisherman's Catch at Last Moment