July 20, 2019, marks 20 years since the inception of the persecution against Falun Gong practitioners in mainland China. Since the Chinese Communist Party (CCP) began its persecution, countless Chinese citizens have been killed by their own government over the lack of freedom of religion.
Of all faiths being persecuted, Falun Gong practitioners are currently the most heavily persecuted. Many individuals are arrested and sent to labor camps or used for a practice known as live organ harvesting.
Recently, Fox News and BBC have released a special coverage that reveals insight into the current situation in China. The undercover footage shown in Fox News' report depicts the human rights abuses and violations, including beating and shackling victims to beds.
The special coverage featured two Falun Gong practitioners, Dafang Wang (also known as Yifei) and Ming Yu, who talked about their experiences under China's communist regime. Both escaped from China and are currently living in the United States.
On July 10, Wang and other practitioners attended an event in Lemoore, California, during which Vice President Mike Pence was present as a speaker.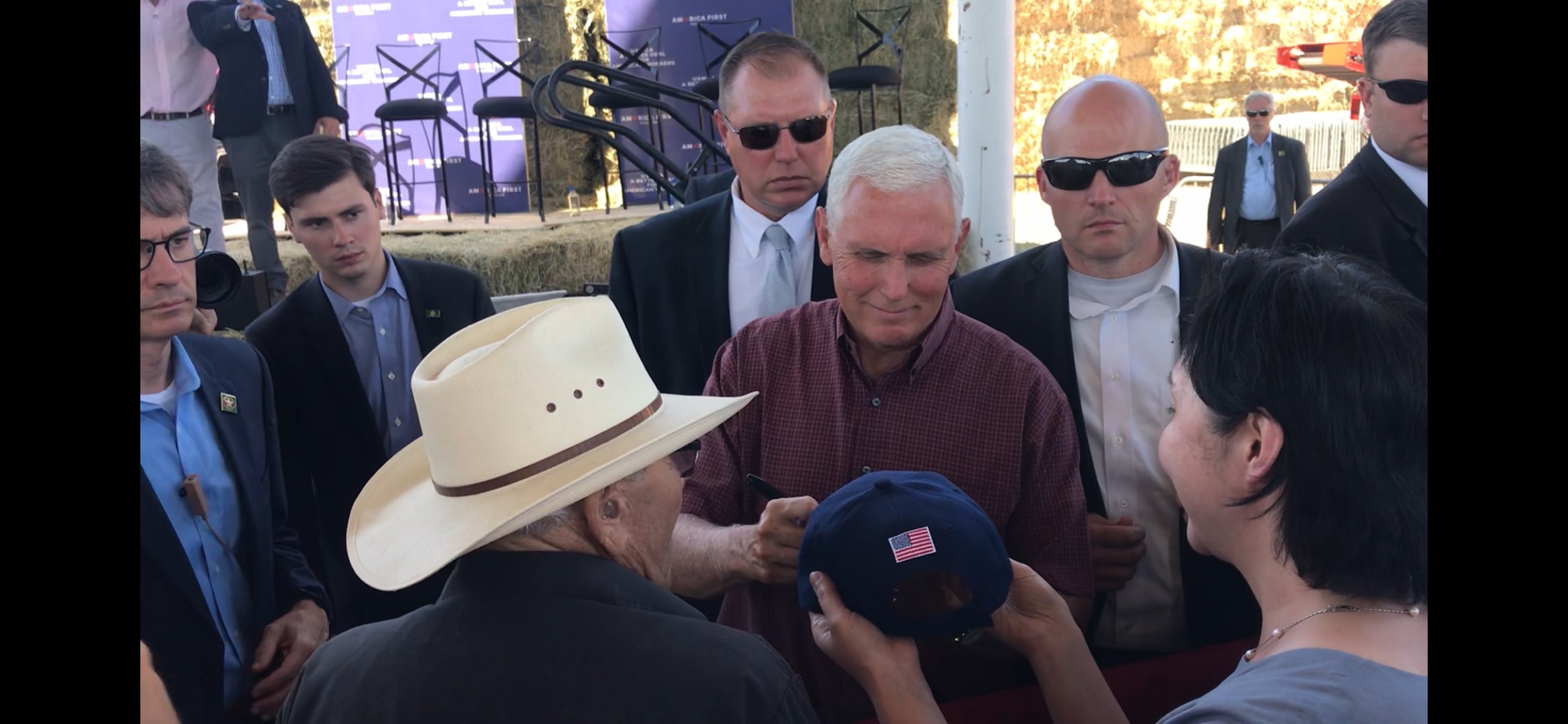 After the event, Pence answered some questions, during which a news reporter asked Pence to give his thoughts on the 20 years of persecution in China and the People's Tribunal in London.
In response, Pence explained that "America is a beacon of freedom for all the world, and our administration has spoken out … particularly about religious liberty around the world. There will be another ministerial conference in Washington, D.C., next week where we'll be addressing these issues in China and, frankly, all over the world."
Pence noted that the relationship between the United States and China is complex, but the administration will continue to stand for liberty and the ideals set by our Founding Fathers.
Wang and Yu were able to hand Pence a letter describing their hope for Pence to support investigation into the CCP's information war in the United States, investigation into the Chinese government's interference in San Francisco, and to help rescue Wang's sister's remains to the United States.
Continuous Persecution
The Epoch Times reached out to the two Falun Gong practitioners, Wang and Yu, to uncover the truth behind the CCP's persecution. 
In an interview with the Epoch Times, Wang explained that she was originally a former journalist for the Chinese Communist Party but was captured along with her younger sister, Kefei, and her older brother for their beliefs. Wang and her brother were eventually released, but the younger sister died in the labor camp where she was being held. 
"Under the CCP's persecution, my little sister, Kefei, she was persecuted to death at Hei-Zuizi
Women's Labor Camp. It's been 18 years since her death," Wang said, originally in Chinese which was later translated into English.
While at the labor camp, Wang said she faced physical beating and was tortured via various instruments, such as an electric shock baton.
After the murder of her sister, the Chinese labor camp told Wang and her family that Wang's sister died of natural causes. After seeing Kefei's condition at the hospital, the family alleged Kefei was tortured to death.
"After about 10 hours [after my sister's death], we saw my sister's body and her eyes were open. Her teeth were broken, hair was a mess, arms had bandages tied around them, and had tissues placed under her neck. She also had bruises," described Wang.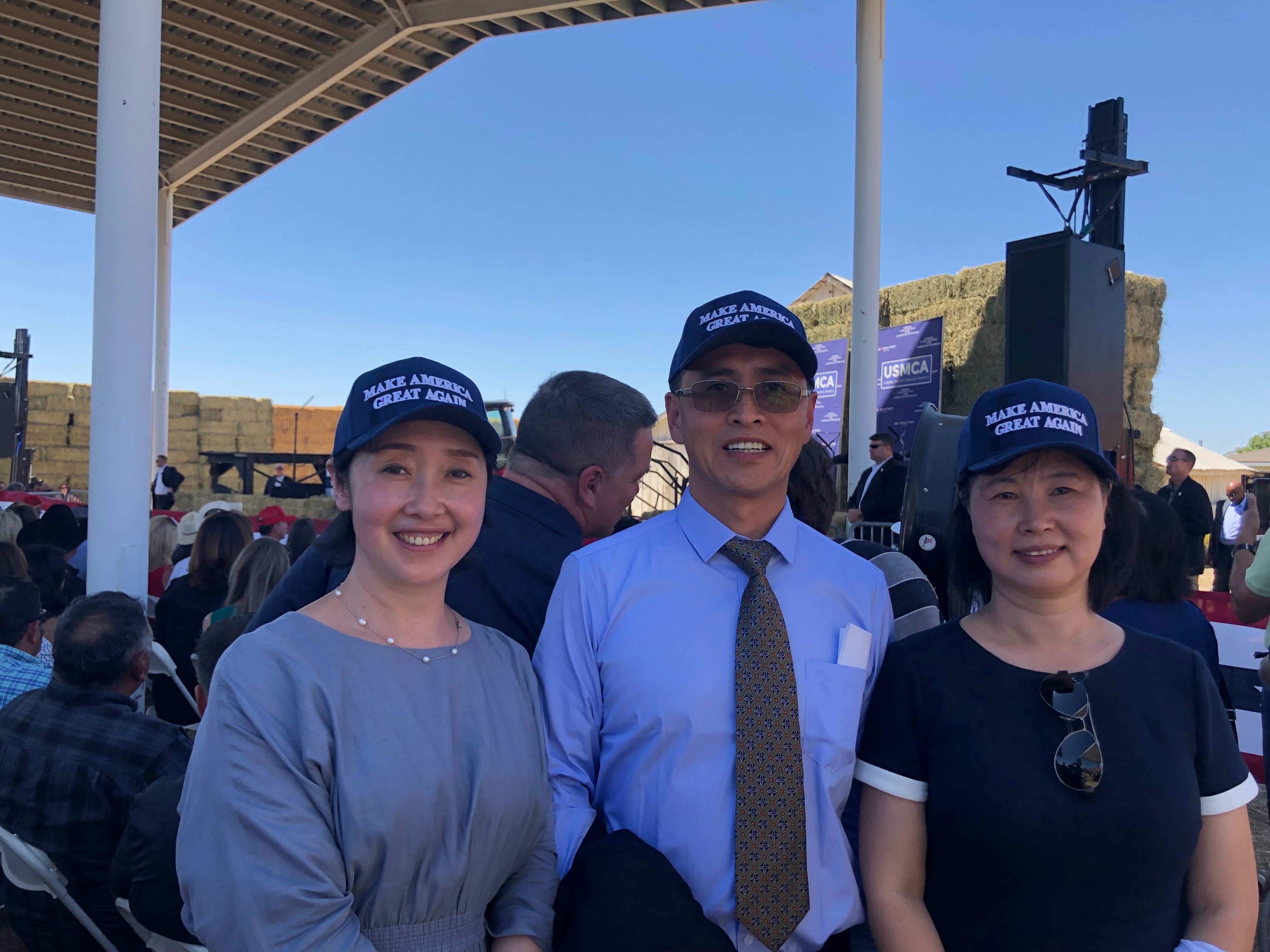 Twenty years later, the labor camp continues to hold Kefei's body, denying the family from seeing or retrieving the body. Wang and her family continue to seek justice and hope to recover the body of her deceased sister to bring it to the United States for a proper burial.
"I believe in the United States' founding principles. I believe in freedom. My hope is Pence can help rescue my sister's body so we can have a funeral for my little sister," said Wang.
Ming Yu's story provided insight into how the persecution affects not only practitioners but also affiliates and defenders of religious liberty. He was also a victim of China's ongoing persecution, jailed for his faith and for practicing Falun Gong. 
In China, Yu and some other victims of the persecution found lawyers and testified in court about the abuses they endured in labor camps and by the CCP.
However, Yu explained that during the trial, the courthouse judge refused to let him talk about the abuses he faced. Yu's lawyer spoke up against the police violence, but the judge ordered Yu's lawyer, along with all the defendants' lawyers, to be removed from the courthouse and jailed for representing Falun Gong in court.
He said that the CCP later tried to frame his lawyer, creating a false narrative that blames the lawyers for attacking the courthouse police. However, the truth is the exact opposite.
Yu explained that the CCP's manipulation of media has extended out of China in recent years. According to Yu, the CCP's influence can be observed in the United States, preventing large media companies from reporting on human rights abuses in China.
"I believe the international community needs to continue to focus on and research the CCP's human rights violations in China. More political leaders need to speak out, loudly speak out to condemn the CCP. The CCP is like the mafia. They are not China. Chinese history never had CCP before," said Yu.