Over 80 people have been arrested in the United States since early 2014 for connections to the terror group ISIS.
The FBI added another arrest to the books with the apprehension of community college student Abdirizak Warsame.
The 20-year-old Somali man was living in Minnesota, working and attending Normandale Community College.
But it's what he was doing in his free time that brought the attention of the FBI.
Warsame is accused of recruiting for ISIS, also known as the Islamic State, ISIL, or Daesh. He's the 10th arrest of a group that he was at one point the leader of, authorities say.

Warsame provided money for a passport application for one of the defendants, and sought to put another in touch with ISIS contacts, officials said.
Besides Warsame, there were 10 people in the group of men who tried to become terrorists, but one successfully made it to Syria to join the fight. 
Warsame, the cousin of one of the Twin Cities men arrested in San Diego earlier this year after allegedly trying to buy fake passports, was made the "emir," or leader, of the group after Guled Omar, the former leader, tried to leave the country to go to Syria and enlist with ISIS.
Omar was detained and is currently awaiting trial, but a contact named Yusuf Jama did make it to Middle East. Jama later died, reported the Minnesota Public Radio.
After becoming the leader, Warsame encouraged the other men who had passports and cash to leave for Syria as quickly as possible, and also applied for his own passport.
He was denied because of dependencies in his story, but investigators say he would have tried departing for Syria if the passport had been granted. 
Warsame's plan included leaving the country with his family and then breaking away from them. He was recorded saying he hoped that al-Shabab, the African-based terror group, would pledge allegiance to ISIS so that he could stay in Somalia and join the fight there.
Warsame has not cooperated with investigators, but three of the men have pleaded guilty and provided information about the group. Five others are scheduled to start their trials in May, while the 10th man made it to Syria.
Warsame was asked about that man, Abdi Nur, after Nur reportedly joined ISIS there. Warsame denied knowledge of Nur's plans.
"Word that he was missing was a blow to the large Somali community. It went out like wildfire that he left, and nobody knew he was gone. I had no clue," he told the New York Times.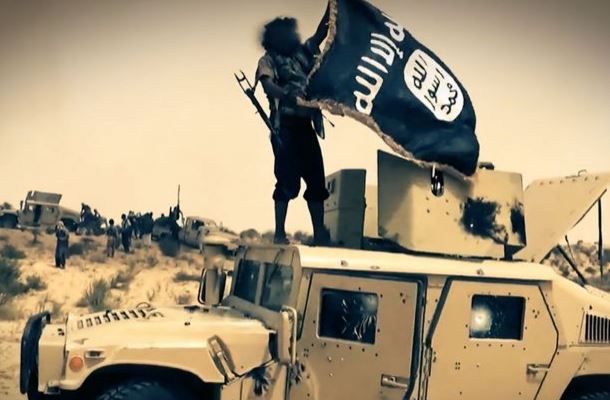 Only one religious post appeared on his Facebook timeline, although he hinted at his involvement with the terror group with a hand-sign in one of his pictures popular among ISIS members.
He also posted a YouTube rap video claiming he's not the type to fight but some interpreted his lyrics as having hidden meanings.
Minnesota is believed to have produced more would-be foreign fighters than any other state, but it also has a Muslim community that's exceptionally engaged with efforts to counter extremism, according to the Star Tribune.
In  court this week, the family of the security guard showed up to support him but declined to speak to the media.