A 2-year-old girl is in a hospital in Las Vegas after eating a marijuana edible on Halloween.
The girl, Delilah Smith, was given the edible while trick-or-treating on Oct. 31, her sister told KVVU-TV.
When Chantelle Smith's younger sister said she had become tired, she picked her up. "I'd hold her for a while and we kept going back to houses and I noticed she was getting sleepy so I was like 'Maybe we should call it a night.'"
Back at their house, Smith gave Delilah a bath but became alarmed when she became nonresponsive. She rushed her to the University Medical Center.
Doctors there told Smith that her sister tested positive for THC, an active chemical in marijuana

"I couldn't speak. I couldn't stop crying," she added.
Police officers visited the hospital and took down information.
"She shouldn't be here," Smith said. "She should be waking up to her bag of candy."
Some warned of potentially tainted candy before Halloween, with experts noting that looser laws in many states on recreational marijuana could lead to edibles containing the drug being consumed by children.
"There's going to be candy all over the house," Dr. James Elia from Sharp Grossmont Hospital told KGTV. "If there are edibles that are in the household and are forgotten to put away, kids may be able to get into them as well."
The Drug Enforcement Agency issued an alert earlier in the week warning of drug-laced edibles, including chocolates, suckers, and gummies.
Candies with marijuana or meth cooked into them "are often professionally packaged and can easily be mistaken for regular candy or baked goods," the agency said.
Last year the agency noted that marijuana-laced candies sold in packages labeled Munchy Way, 3 Rastateers, Twixed, Keef Kat, and Rasta Reese's had been collected during Halloween.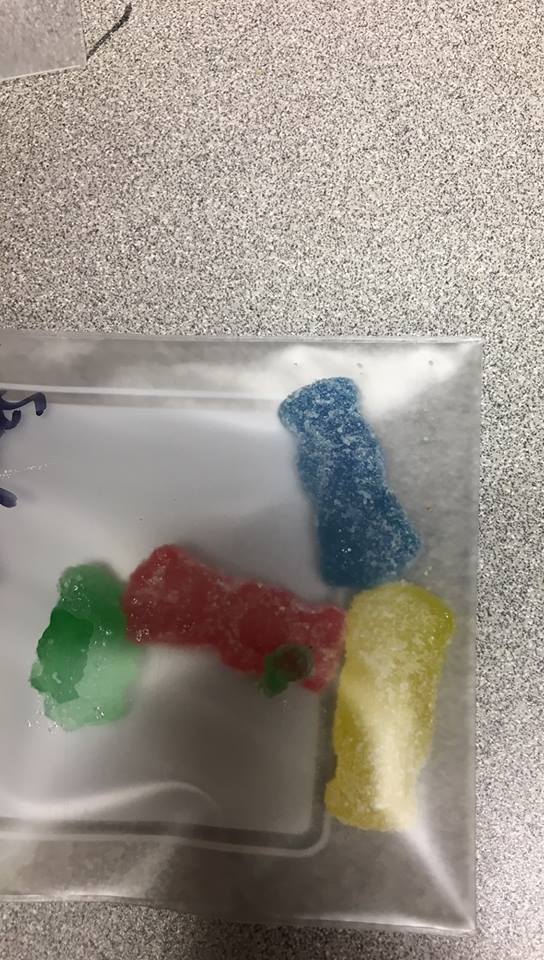 Meth Candy
The marijuana story came after a sheriff's office in Oregon said Halloween candy tested positive for meth.
"Deputies conducted field tests on the gummy candy, which tested positive for the presence of methamphetamine. The candy was seized and placed into evidence," the Washington County Sheriff's Office said.
The tainted candy looked like regular Sour Patch Kids.
No children consumed it but parents who did became sick and alerted the authorities.