A 2-year-old girl is still missing after her suspected kidnapper was arrested and charged, claiming to be part of an alleged plot by the father to sell his daughter for $10,000.
Nalani Johnson, 2, was abducted from Penn Hills, PA two days ago, triggering an Amber alert according to a statement by the Allegheny police department.
Her father told police that she had been abducted by a woman in a rideshare car, who was later identified as Sharena Islam Nancy, a rideshare driver in Pittsburgh.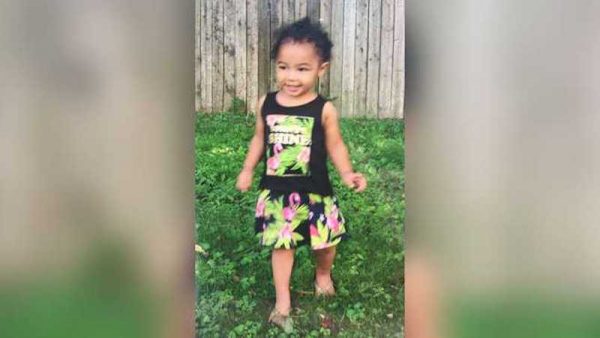 Nancy, 25, was arrested and charged on Sept. 1 with the kidnapping of a minor, interference with custody of children, and concealment of whereabouts of a child, according to a police statement.
However, according to local reports, whilst she admitted to taking the 2-year-old in her car—which has rideshare stickers for both Uber and Lyft—she told police that she had dropped the girl off as part of the father's arrangement to sell her.
The father's family strongly refuted these allegations.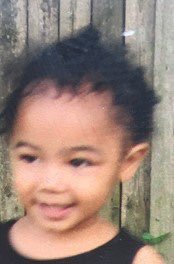 The relationship between Nancy and the girl's father, Paul Johnson, and the reason she was riding in the car with him is unclear.
Both Uber and Lyft have indicated that Nancy was not using their ridesharing platforms over the weekend.
Johnson told police that he was traveling with his daughter and a friend in Nancy's 2017 Toyota Yaris, but when he got out, she drove off with the 2-year-old in the back.
"She was in a car seat in the back and he went around to get the car seat out with his daughter. And at the time he had his hand on the door and she drove off," Nalani's father, Paul Johnson, told News 11.
According to the criminal complaint, cited by The Pittsburgh Post-Gazette, however, Johnson had given her instructions to drop off his daughter at a gas station 20 minutes away.
"Nancy told detectives that on Saturday evening, she did as Paul Johnson instructed her and encountered a silver SUV with out-of-state plates parked on the berm of the road with its four-way flashers on," the complaint said.
She told police a woman was standing outside the vehicle and another woman was inside. She handed the girl to the woman outside the car, before getting back in her car, and driving to Monroeville, where she sat in the car and called her husband in Bangladesh.
Her husband told the Post-Gazette "She told me she never took the child."
He claimed that Penn Hills police and relatives of Mr Johnson told him that the two were known to each other since March.
Johnson's mother, Taji Walsh, told the Post-Gazette that Nancy "has been lying throughout this whole thing" and said her son was innocent.
Together with the FBI, police are still trying to trace the missing girl, hoping the public can help trace her by looking out for her carseat.hyperlinks are ok