The 2-year-old daughter of country singer Ned LeDoux died from an accident at the family house, the singer's family said in a statement.
"It is with great sadness that Ned and Morgan inform friends and fans that their 2-year-old daughter Haven passed away on Oct. 20 due to a tragic choking accident in the home," the family said in an Oct. 27 statement.
"The LeDoux family appreciates your love and support and is requesting privacy at this time."
The family said in a press release that paramedics were called to the family's home in northeast Kansas home "and arrived quickly, but attempts to resuscitate her were unsuccessful."
Other details about Haven's death have not been released as of Monday morning. The death came about four weeks after LeDoux shared a picture of his daughter celebrating her second birthday.
The singer had also posted about Haven's birth on Sept. 28, 2017, telling fans: "It's a Girl! Spent sum time at home to welcome in a brand new LeDoux. Haven Jo is 2 weeks old now and doin good."
The singer, his wife Morgan, who he married in 2008, and their family live in the house where Morgan was raised, LeDoux told the Logan Herald-Journal.
"My wife and I have been married for 10 years this May. I'm a lucky man. We have two beautiful kiddos. Bronson, 7, and Haven, 6 months. We now live in northeast Kansas. I still do a little ranch work when we're back at mom's. But music has always been the dream. I'm very very grateful to be able to live that dream," LeDoux said in an interview last year.
LeDoux is an up-and-coming singer who has released two popular singles, "Brother Highway" and "Some People Do," from his debut LP "Sagebrush" in 2017. He had played in his father's band, Western Underground, in 1998 before working as a solo artist in 2015, reported Taste of Country.
Haven's grandfather, Chris LeDoux, was a world champion bareback rider who later became a country music legend.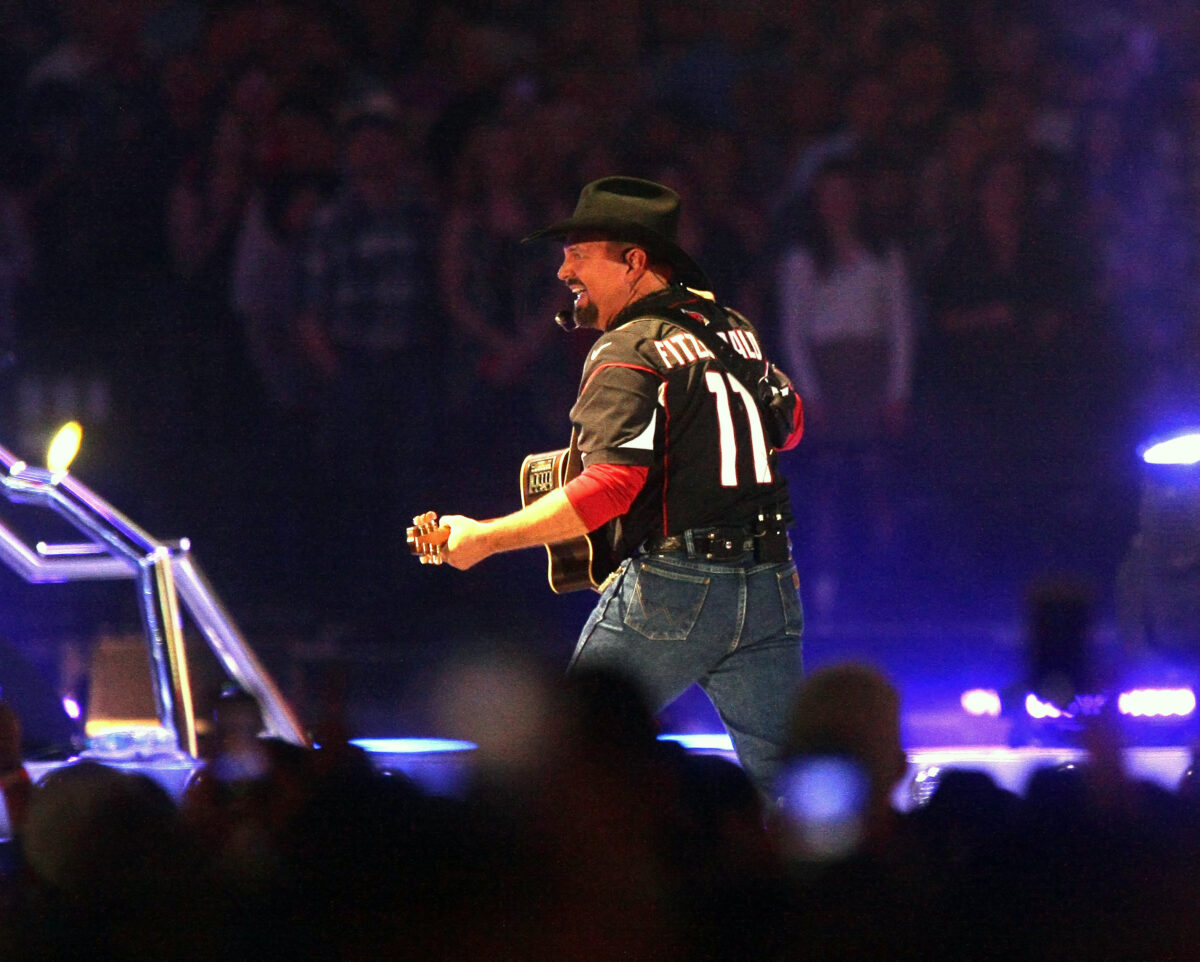 Chris LeDoux was one of the major influences on Garth Brooks, who sang about LeDoux during his "Much Too Young (To Feel This Damn Old)" song. Brooks and LeDoux sang together on "Whatcha Gonna Do with a Cowboy," helping make LeDoux famous.
Chris LeDoux died in 2005 at age 56 after a battle with cancer. After his death, Brooks recorded "Good Ride Cowboy" as a tribute to the deceased singer.
"You know, singing never even crossed my mind when my dad was around because I just wanted to be the best drummer I could be for him," Ned LeDoux told the Herald-Journal. "But I kind of starting banging around on the guitar for a few years, and when dad passed away, that's when I kind of decided to start singing a few of his songs."
"Whether it was for people or for the birds out on the front porch, I didn't really care," he added. "There's just something romantic about it, I thought, to just be able to sing in the kitchen or on the front porch. But I've enjoyed it. It's been a lot of fun."