Two armed drones were shot down in Iraq as they approached a military compound hosting U.S. personnel near Baghdad's international airport, a U.S.-led coalition official said on Jan. 3.
"Two fixed-wing suicide drones, or improvised cruise missiles, attempted to attack Baghdad Airport this morning at approximately 4:30 a.m. [0130 GMT]," the official, speaking on condition of anonymity, told news agency AFP.
The official noted that there were no reports of damage or injuries in the attack, which was also confirmed by an Iraqi security official. The Iraqi official said the drones were headed toward a U.S. base in the Iraqi capital housing U.S. advisers.
No group immediately claimed responsibility for the attack that comes on the anniversary of the 2020 U.S. operation that killed the Iranian regime's top military officer, Maj. Gen. Qassem Soleimani.
Soleimani, as head of the Islamic Revolutionary Guard Quds Force, was responsible for killing a slew of Americans over the years, according to the Defense Department. A U.S. airstrike killed him near Baghdad International Airport on Jan. 2, 2020.
The official with the U.S.-led international coalition fighting the ISIS terrorist group in Iraq told The Associated Press that the C-RAM defense system at the Baghdad Diplomatic Support Center engaged the so-called "fixed-wing suicide drones." The C-RAM system protects U.S. installations in Iraq.
"This was a dangerous attack on a civilian airport," the official said.
Pictures provided to media by the international coalition showed what appears to be debris of one of the wings from a drone destroyed in the attack with words painted on it reading: "Soleimani's revenge." Another part of the wreckage had words reading, "revenge operations for our leaders," according to officials.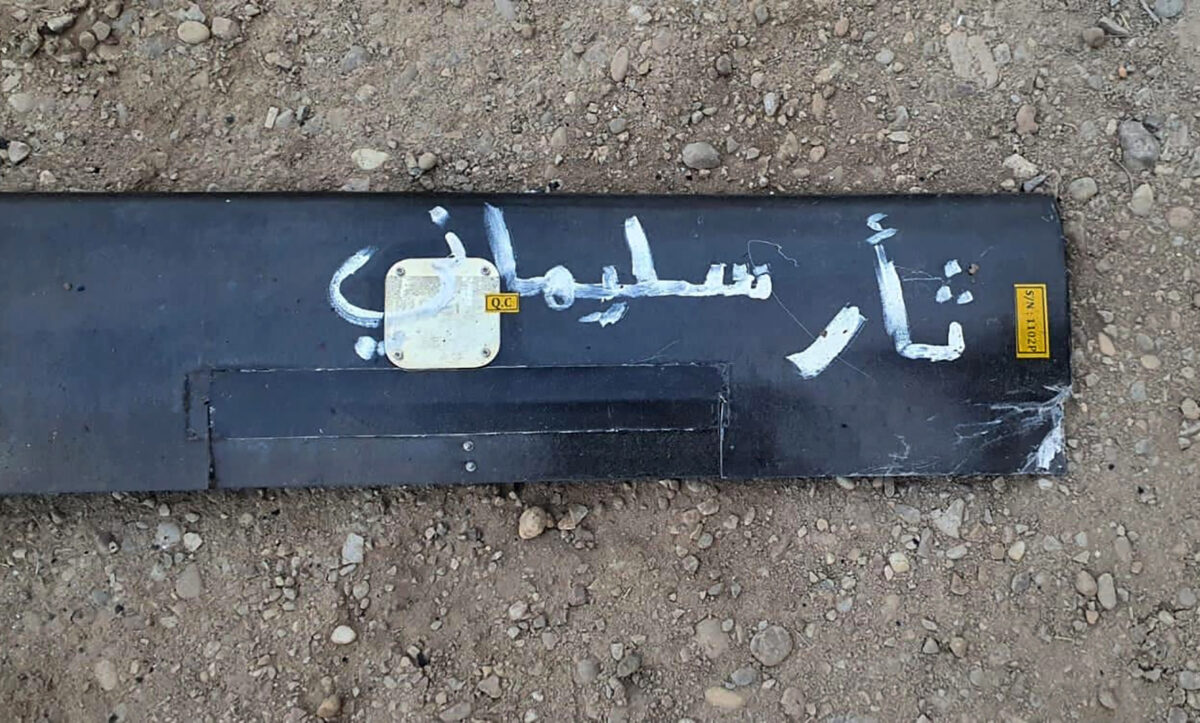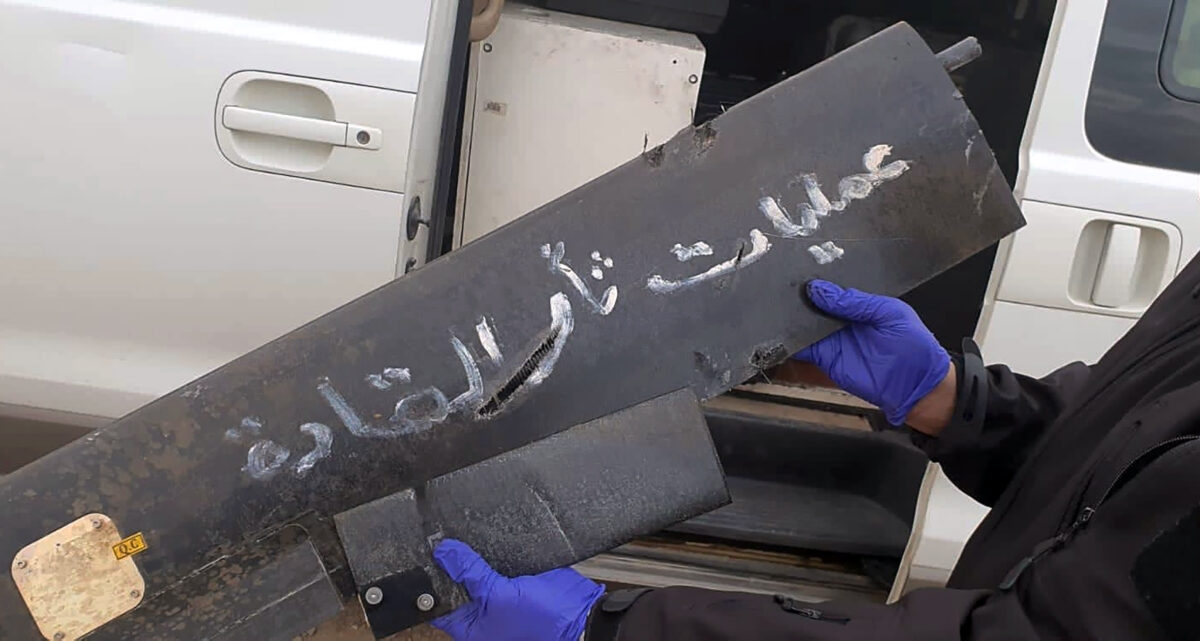 The Pentagon confirmed that the airstrike that killed Soleimani was at the direction of President Donald Trump. It added that Soleimani was "actively developing plans to attack American diplomats and service members in Iraq and throughout the region."
According to the United States, Soleimani was responsible for orchestrating attacks on coalition bases in Iraq over the previous several months, which included the attack at the Kirkuk military base in northern Iraq on Dec. 27, 2019, that killed an American and wounded several U.S. and Iraqi troops.
Just days after the top Iranian general's death, the Islamic regime fired missiles at two Iraqi military compounds hosting U.S. forces. No Americans or Iraqis died from the missiles fired by Iran.
The Associated Press contributed to this report.
From NTD News