North Korea was reportedly hit by two earthquakes, sparking fears of another nuclear test.
One quake struck near the North Korean capital of Pyongyang, registering a magnitude of 2.6 on the Richter scale. Another magnitude-2.5 quake struck a few hours later.
There was no indication yet from state-run media outlets of a nuclear test.
The quake also struck far away from the Punggye-ri Nuclear Test Facility, where the Kim regime generally detonates such weapons.
Kim Sung Han, a Seoul-based weather reporter, tweeted about the two quakes on Twitter, saying the first one covered a 1.5-mile area.
[지진 발생] 08월 16일 00시 35분, 규모 2.5, 북한 황해북도 송림 동쪽 5km 지역 pic.twitter.com/nyxJsTtQDl

— 김성한_Weatherman (@alvaksh) August 15, 2017
[지진 발생] 08월 15일 21시 32분, 규모 2.6, 북한 황해북도 송림 동쪽 3km 지역 pic.twitter.com/41W6BypSVC

— 김성한_Weatherman (@alvaksh) August 15, 2017
However, the U.S. Geological Survey and Japan's earthquake monitoring agency have yet to post an update on the North Korean quakes.
Tuesday is National Liberation Day in North Korea, which marks the victory over Japan during World War II.
Last year, in September, North Korea had tested a nuclear weapon, it claimed, just hours after seismic monitors detected an artificial earthquake.


The magnitude-5.3 explosion took place about 11 miles from Sungjibaegam in the northeastern portion of the isolated country, it was reported at the time.
And North Korea then hailed the earthquake-causing nuclear "warhead explosion" as "successful."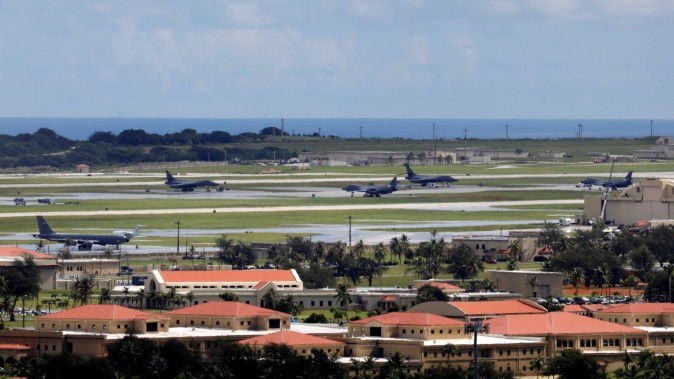 "The Central Committee of the [ruling] Workers' Party of Korea sent warm congratulations to nuclear scientists … of the northern nuclear test ground on the successful nuclear warhead explosion test," a presenter said.
World leaders, including former President Barack Obama, resoundingly condemned North Korea's nuclear ambitions after the test.
Meanwhile, North Korea said it won't fire a missile at the U.S. territory of Guam, posting a statement on the matter on Monday night, Aug. 14. It comes after President Donald Trump said that North Korea would regret taking such an action.
"If he does anything with respect to Guam or any place else that's an American territory or an American ally, he will truly regret it, and he will regret it fast," Trump said of Kim last week.