Officials in Chicago are investigating the disappearance of three women, and two are pregnant with due dates that have passed, according to a report.
Kierra Coles, 27, went missing on Oct. 2, 2018; Marlen Ochoa-Uriostegui, 19, went missing on April 23, 2019; and Chaunti Bryla, 43, went missing on March 7, 2019. The Chicago Police Department said Coles was three months pregnant and Ochoa-Uriostegui was nine months pregnant when they went missing, People magazine reported.
Meanwhile, Bryla has an 11-year-old son, CBS Chicago reported. Family members said there were ATM withdrawals at several locations that had depleted her bank account.
Police search for woman, 43, missing for over a week https://t.co/7wp31RHBtA pic.twitter.com/CjdRLQb5iJ

— WGN TV News (@WGNNews) March 25, 2019
She is described as black with a light complexion, about 5 feet 2 inches tall, and 200 pounds. She has brown hair and brown eyes.
WGN reported that her family appeared to have left the home in a rush, leaving milk and other items outside of the refrigerator. The report noted that she has diabetes and high blood pressure.
Ochoa-Uriostegui was last seen at Latino Youth Alternative High School and didn't show up to pick up her 3-year-old son from daycare, People noted. She is described as Hispanic, 5 feet 3 inches, 125 pounds, with brown eyes, brown hair, and a nose ring.
Reports say her husband might have been the last person to contact her.
According to ABC7, her family believes that a newborn baby found on a trash can on May 7 might belong to her.
The newborn was found alive with its umbilical cord still attached when a mother and daughter spotted the baby, taking him to a nearby fire station.
Ochoa-Uriostegui's family is requesting a DNA test on the child to see if it belongs to her.
"The baby was cold as concrete," said CFD Paramedic Field Chief Patrick Fitzmaurice, according to the report. "I wasn't too optimistic, but like I said to the lieutenant, I wasn't ready to lose this one today, and neither were they and they worked very hard."
Fire officials used heating pads and blankets immediately before taking him to a nearby hospital.
And Coles, a U.S. Postal worker, called in sick on Oct. 2, but she was seen wearing her work uniform on surveillance camera.
Coles is black, 5 feet 4 inches tall, 125 pounds, and has two tattoos. One says "Lucky Libra" on her back, and another is of a heart on her hand.
People with information about any of the cases can call the Chicago Police Department's Special Victim Unit at 312-747-8274.
Missing Children
There were 464,324 missing children reported in the FBI's National Crime Information Center in 2017, according to the National Center for Missing and Exploited Children. Under federal law, when a child is reported missing to law enforcement they must be entered into the database. In 2016, there were 465,676 entries.
"This number represents reports of missing children. That means if a child runs away multiple times in a year, each instance would be entered into NCIC separately and counted in the yearly total. Likewise, if an entry is withdrawn and amended or updated, that would also be reflected in the total," the center noted.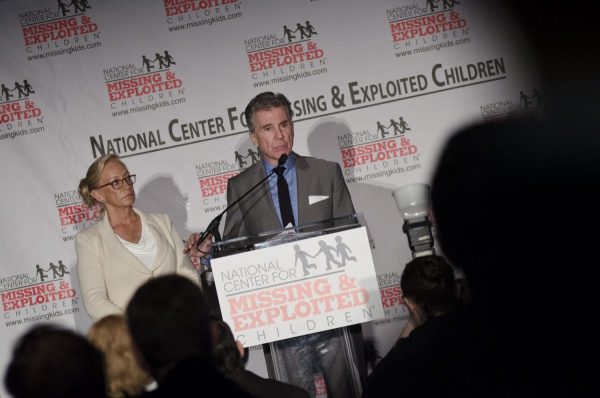 In 2017, the center said it assisted officers and families with the cases of more than 27,000 missing children. In those cases, 91 percent were endangered runaways, and 5 percent were family abductions.
About one in seven children reported missing to the center in 2017 were likely victims of child sex trafficking.