Three more cases of the COVID-19 virus were confirmed by one of the top American health officials on Wednesday, bringing the total number of confirmed cases in the United States to 60.
Secretary of Health and Human Services (HHS) Alex Azar, testifying before a congressional committee in the morning, said that two more passengers evacuated from the Diamond Princess cruise ship tested positive for the virus.
Testifying in the afternoon in front of a different committee, he said he was informed of another confirmed case, "the epidemiology of which we are still discerning."
The most recent case is located in California, the Centers for Disease Control and Prevention (CDC), an agency that's part of HHS, said in a statement later in the day.
The patient "reportedly did not have relevant travel history or exposure to another known patient with COVID-19," the agency stated.

"At this time, the patient's exposure is unknown. It's possible this could be an instance of community spread of COVID-19, which would be the first time this has happened in the United States. Community spread means spread of an illness for which the source of infection is unknown. It's also possible, however, that the patient may have been exposed to a returned traveler who was infected."
The patient was detected by "astute clinicians," the agency said.
Of the 60 cases now confirmed in the United States, 42 were passengers on the cruise ship who have tested positive for the new virus, which causes the COVID-19 disease. The passengers were evacuated from Yokohama, Japan, earlier this month and are isolated at military bases.
Three cases were previously confirmed among the Americans repatriated from Wuhan, China, the epicenter of the virus.
Another 14 either traveled to China or came into close contact with someone who did.
Three new cases came a day after a top U.S. health official warned Americans that they should prepare for the possible community spread of the virus.
"We expect we will see community spread in this country," Dr. Nancy Messonnier, director of the Center for Disease Control and Prevention's (CDC) National Center for Immunization and Respiratory Diseases, told reporters in a phone call. "It's not so much a question of if this will happen anymore, but rather more a question of exactly when this will happen and how many people in this country will have severe illness."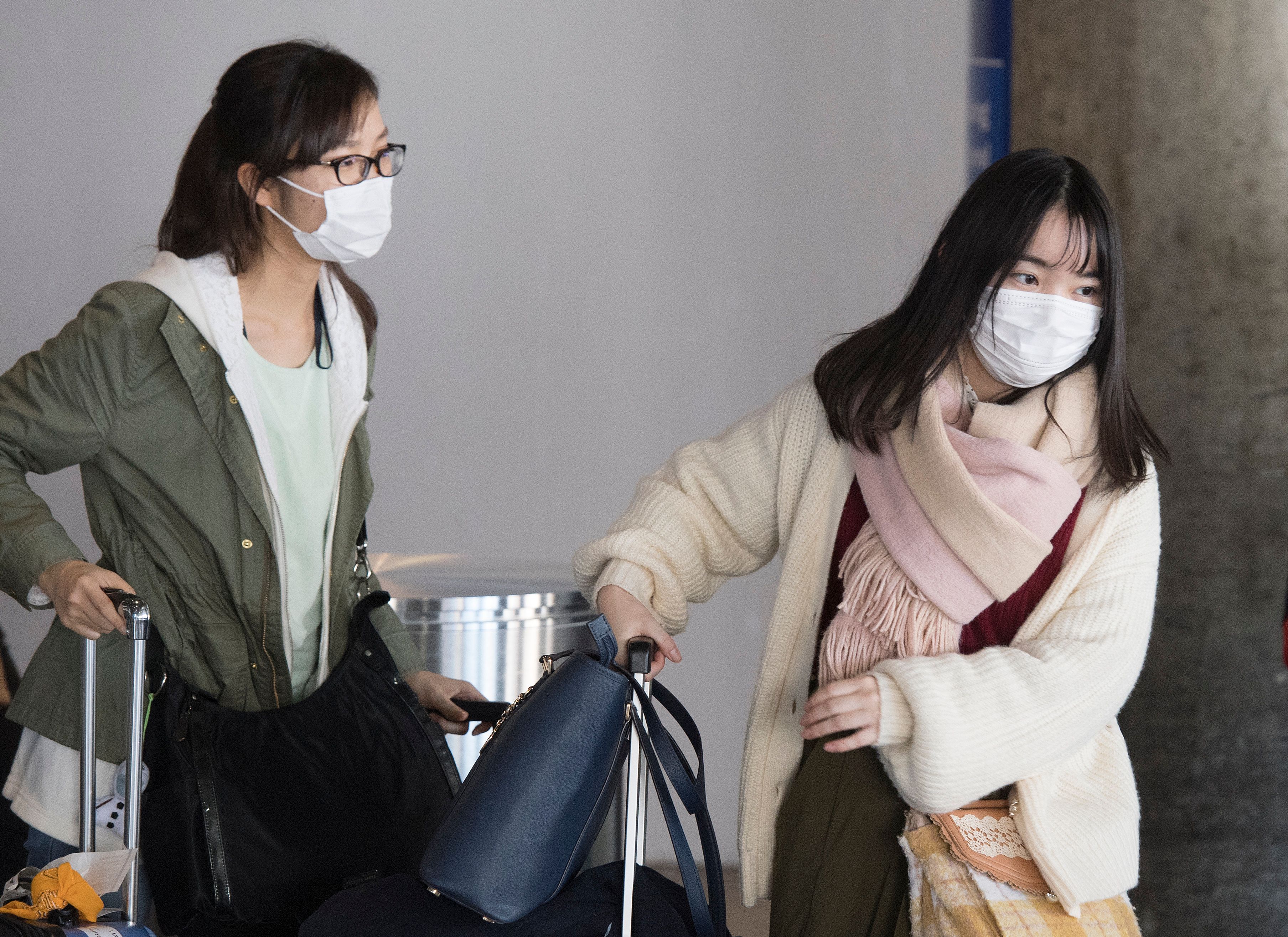 People's lives could be disrupted by community spread, including potential school closures, she said.
Azar said at a briefing later in the day that Messonnier was giving the American public a preview of what might happen.
"We hope those steps aren't necessary. We hope that we don't face those kinds of eventualities," he said.
"But transparency is being candid with people about what the continuum of potential steps are so they can start processing in their own heads, thinking about in their own lives, thinking about what that might involve—might involve, not will, we cannot make predictions with any degree of certainty."
Azar told lawmakers on Wednesday that health experts don't recommend that people wear masks, saying that the protective items are primarily for healthcare workers. Wearing a mask can be more harmful than not wearing one, he said, as people can wear them improperly and end up fumbling with them, touching their face.
Instead, experts recommend basic public health hygiene such as frequently washing hands with soap and water, coughing into their elbow, and not touching their face, nose, or mouth with unwashed hands. The hygiene recommendations are good for combating the flu, the common cold, and the new virus, he said.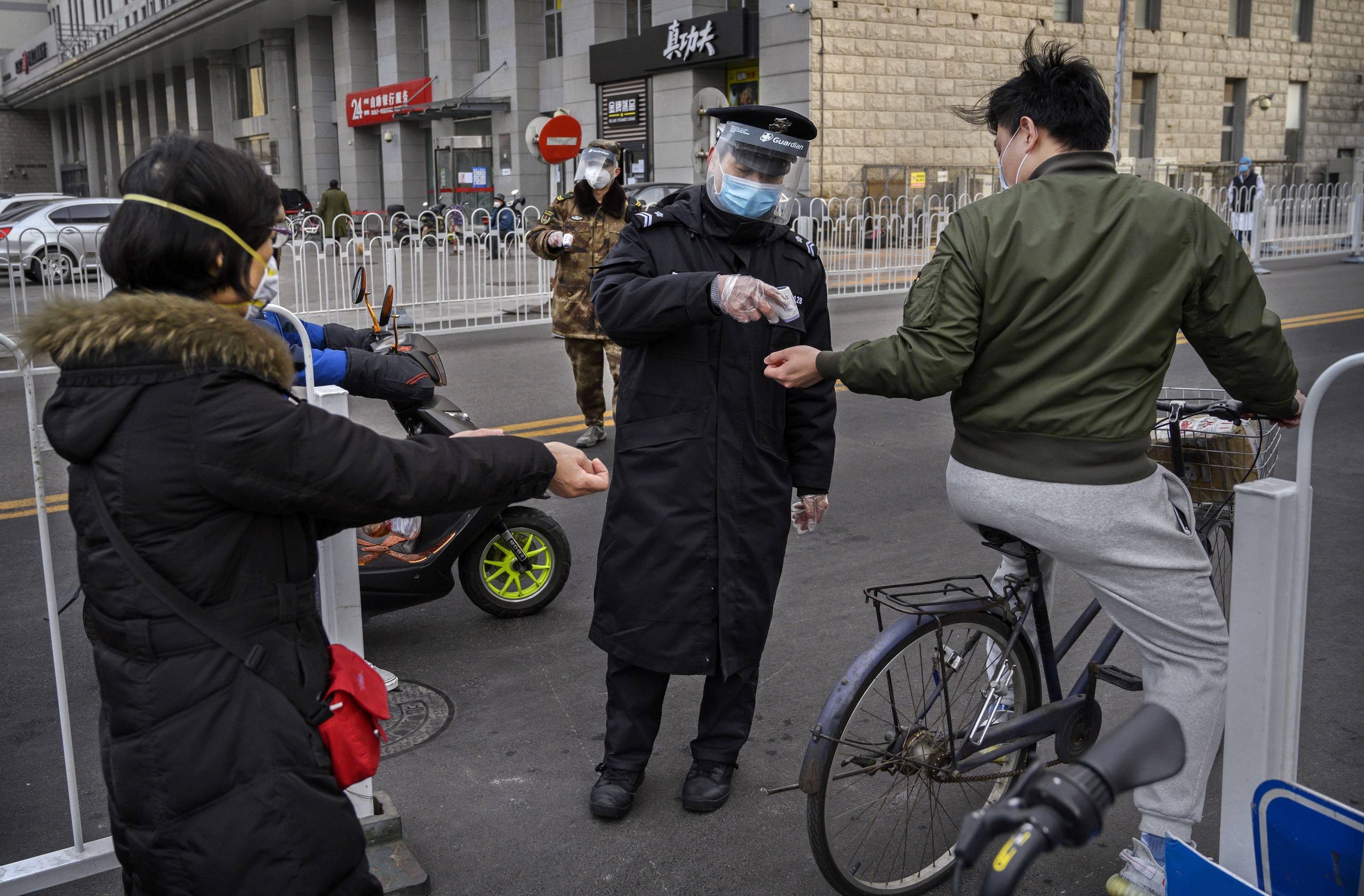 Most cases of the new virus, if it does begin spreading in the community, will involve patients self-isolating at home and treating it the way they treat cases of the flu, Azar said. Health officials will publish clear guidelines on when patients should go to a hospital, he said.
The key will be actively managing the flow of patients, he said, so an outbreak doesn't "collapse our rural hospitals necessarily," he told Rep. Cheri Bustos (D-Ill.), who expressed concern about how such a situation would affect rural areas.
Azar was testifying about his department's Fiscal Year 2021 budget request as well as a supplemental request the White House submitted to Congress this week asking for $2.5 billion to combat the new virus.