UK police have arrested two men in Birmingham and Manchester as part of the investigation into the hostage-taking incident at a Texas synagogue involving British national Malik Faisal Akram.
Akram, 44, originally from Blackburn in Lancashire, was shot dead when FBI officers rushed into Congregation Beth Israel synagogue in Colleyville, Texas, on Jan. 15, following a 10-hour stand-off.
Announcing the latest development on Jan. 20, Greater Manchester Police said: "Officers from Counter-Terror Policing (CTP) North West continue to support U.S. authorities with their investigation into the events in Texas.
"As a result of this ongoing investigation, two men have been arrested this morning in Birmingham and Manchester. They remain in custody for questioning."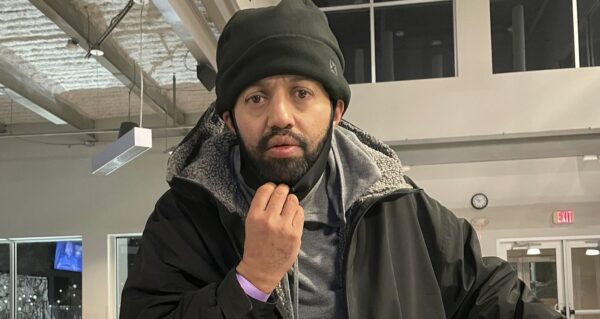 Police urged the public to remain vigilant and report anything suspicious to police via the anti-terror hotline or website.
Earlier in the week, two teenagers were arrested in south Manchester following the incident, reportedly relatives of Akram, and were released on Jan. 18 without charge, counter-terrorism officials said.
Akram was on the watchlist of MI5, the UK's security service, according to reports from UK media outlets. He was reportedly probed by MI5 as a possible terrorist threat in 2020, but the investigation was closed after officials determined he wasn't a threat.
It's not yet clear how Akram, who had a criminal record in the UK, was able to travel to the United States two weeks ago. U.S. officials believe Akram had a visa, arrived at John F. Kennedy International Airport in New York, and bought the handgun used in the incident.
Gulbar Akram, Malik Akram's younger brother, told media outlets that he believes his sibling never should have been allowed to get a visa, citing the man's mental health issues that he said were widely known.
An audio recording obtained by the London-based Jewish Chronicle newspaper appears to show a tense final conversation between Akram and his brother.
Akram made the call to his family in Blackburn as the siege was going on, and he can be heard giving an anti-Semitic rant and telling his brother he had "come to die."
Gulbar tried repeatedly to persuade his brother to surrender, but Akram insisted he wanted to "go down as a martyr."
FBI officials said on Jan. 16 that it was investigating the incident as a "terrorism-related matter" and that Akram had demanded the release of Aafia Siddiqui, a neuroscientist who's serving an 86-year prison sentence after being convicted for attempting to murder and assault Americans in Afghanistan.
Zachary Stieber and PA Media contributed to this report.