Two Hispanic men have been charged with human trafficking after being discovered during a routine traffic stop in the Dallas-Fort Worth metropolitan area in Texas.
The two men were traveling with three Guatemalan nationals, aged 17, 18, and 19, when a Richland Hills, Texas, police officer stopped them on Dec. 19.
None of the vehicle's occupants had identification or spoke English, the Richland Hills Police Department said in a Dec. 23 statement.
"The three rear passengers all appeared to be young adult males and exhibited signs of unusual nervousness during the encounter, which led the officer to continue his investigation out of concern for their welfare," the statement reads.
A Spanish-speaking officer was called to the scene and subsequently determined that the three Guatemalans were victims of labor human trafficking.
The driver, Jorge Martinez Jimenez, a 34-year-old Hispanic male, was arrested on charges including trafficking, forced labor, and possession of a controlled substance. The passenger, Jose Leonel Flores, a 45-year-old Hispanic male, has been charged with trafficking, forced labor, and failure to identify himself while also being a fugitive.
Jimenez and Flores were booked into the North Richland Hills Joint Detention Center and later transferred to the Tarrant County Detention Center in Fort Worth.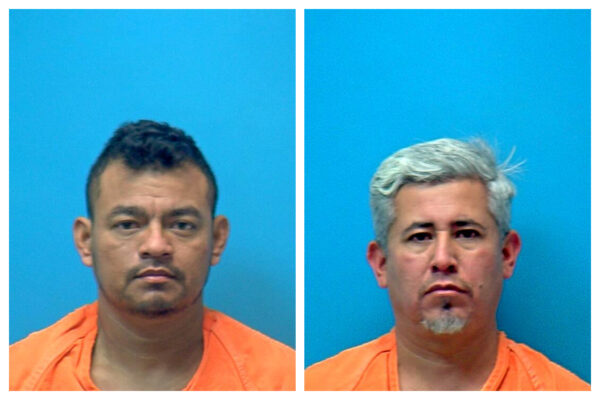 The three victims were initially transported to the police department, where they were provided food and victim services. They were later taken to a local victim advocacy center for further assistance, according to the statement.
"From the information we have gathered in the initial investigation, we believe the victims were forced to do manual-type labor, such as roofing work," a Richland Hills police department spokeswoman told The Epoch Times.
The Richland Hills Police Department subsequently handed the investigation over to the Tarrant County Sheriff's Office's Human Trafficking Unit.