Two coronavirus patients in Illinois have been released from the hospital and are at home after having been diagnosed last month, state health officials confirmed Friday.
The two patients, who are in their 60s, were released back to their home "under the guidance of the Centers for Disease Control and Prevention (CDC) and the Illinois Department of Public Health," AMITA Health said in a statement to NBC Chicago. The two were being treated at AMITA Health's St. Alexius Medical Center in Hoffman Estates, Illinois.
The couple also released a statement about the matter. "With it being an uncomfortable situation, the care and the services we've received have been great. Everyone's been very kind and very respectful," the statement said, CNN reported. "This has been the best healthcare experience we've ever had, but we're definitely looking forward to getting home and getting life back to normal."
Health officials announced Jan. 24 that one of the patients, who had recently traveled to China's coronavirus epicenter, Wuhan, was diagnosed with the virus and was later hospitalized. About a week later, her husband also tested positive for the virus in the first instance of person-to-person transmission of the virus in the United States, according to Illinois health officials.
"This person-to-person spread was between two very close contacts, a wife and husband," Ngozi Ezike, the director of the Illinois Department of Public Health, said in a teleconference. "The virus is not spreading widely across the community."
"It's important to note that this spread was among two people who were in close contact for an extended period of time," noted Nancy Messonnier, the director of the National Center for Immunization and Respiratory Diseases, in the same call.
The Illinois Department of Public Health said it has tested a total of 49 suspected coronavirus cases, with 26 of them coming back negative and two aforementioned cases coming back positive. Twenty-one cases are awaiting results.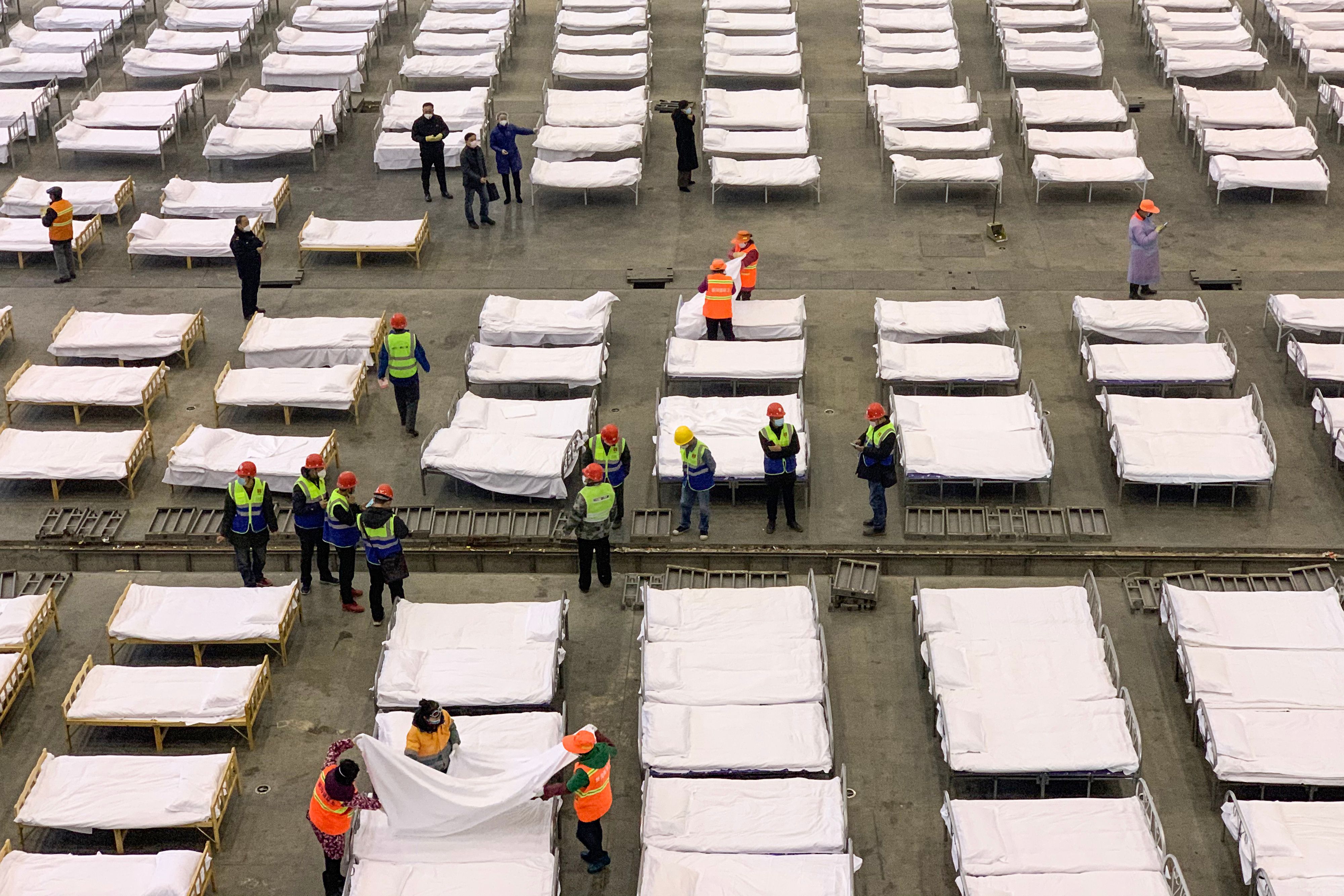 The United States has at least 12 confirmed cases so far, while about a dozen Americans were confirmed to have contracted the virus on a cruise ship quarantined off the coast of Japan. Other than Illinois, cases have been reported in California, Washington state, Massachusetts, Wisconsin, and Arizona.
Another husband and wife, from California's San Benito County, were transferred to a San Francisco hospital earlier this week after they showed worsening coronavirus symptoms, according to San Francisco's health department. The husband had recently traveled to Wuhan before coming back to the United States and transmitting the virus to his wife.
The patients "represent no elevated risk to the public" in the city, San Francisco authorities said in a statement. "The hospital is taking all appropriate precautions for patient and staff safety," it added.
Meanwhile, hundreds of Americans citizens who were evacuated from around Wuhan are being stationed in several U.S. military bases. The CDC confirmed that about 70 Americans will be flown to Omaha, Nebraska, and quarantined at a nearby Nebraska National Guard training base, and as many as 250 people will be quarantined in Lackland Air For Base in San Antonio, Texas, reported The Associated Press. Those people may be quarantined as soon as Friday.