Two high school students in Canada are facing first-degree murder charges after allegedly fatally stabbing another teen while the mother watched.
Devan Selvey, 14, has been identified as the teen who was stabbed outside the Sir Winston Churchill Secondary School in Hamilton, Ontario, on Monday, reported the CBC.
"This entire incident is disturbing. It's difficult to comprehend right now, to be honest with you. I can't imagine the way the [victim's] family feels right now," said Det.-Sgt. Steve Bereziuk.
Devan was attacked behind the high school before 1:30 p.m. ET while he was with his mother, said officials.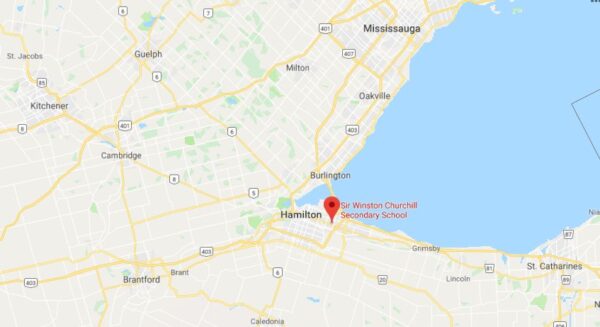 Bereziuk said that police received tips from several witnesses and located a knife near the attack. According to CP24, police said his own mother saw him get stabbed.
A witness said that she saw the teen's mother after the incident. "She couldn't stop crying. She had two people beside her, holding her because she was shaking," she said. "I had a rough night myself. Can you imagine a mother watching her son die on the sidewalk?"
"I think this is one of these investigations that hits the heart of the community. It's very serious and people sympathize," Bereziuk told the CBC.
An 18-year-old man and a 14-year-old boy were charged with first-degree murder, according to CHCH. Meanwhile, a 16-year-old boy and 16-year-old girl were arrested.
"We have a pretty good picture of what's going on … We have two people in custody right now that we are looking forward to speaking with to try to find out more of the truth," Bereziuk told CP24.
A GoFundMe was set up by Devan's family to help pay for funeral expenses. But it noted that he was being bullied.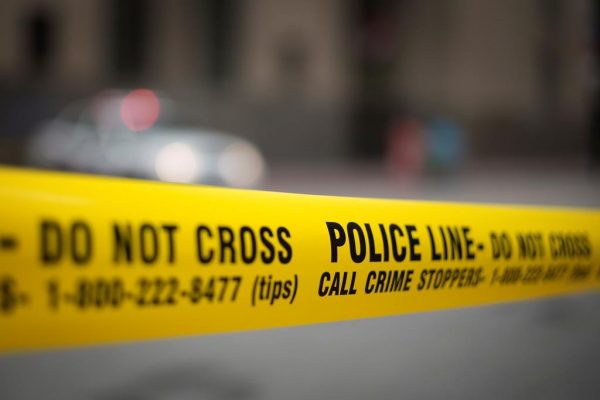 "My brother was murdered. He was a great kid; shy, quiet and always helped his family and friends. He wanted to become a mechanic, he loved cars. I shared a love of video games, animals and so much more. He was my best friend and I don't know how to live without him. Devan tried to get help with the bullying he was experiencing. He was our world," the post said.
Manny Figueiredo, the director of education for the Hamilton-Wentworth District School Board, didn't say whether bullying was a factor.
"When I speak broadly around bullying, is bullying an issue in our society, in our schools? Yes," Figueiredo told CP. "And we do have to continue to work around putting positive measures in place so kids can express their feelings and find peaceful solutions to resolve their problems."