INDIANA—Two young female African elephants have died a week apart at the Indianapolis Zoo after testing positive for herpesvirus.
Kalina died on Tuesday, March 26, after showing similar symptoms as Nyah, who died on March 19, the zoo said in a statement.
Both Kalina and Nyah tested for high levels of elephant endotheliotropic herpesvirus, or EEHV, which leads to hemorrhagic disease in elephants, according to the zoo.
#BREAKING Indianapolis Zoo announces 2nd African elephant dies one week after 6-year-old Nyah. "The Indianapolis Zoo is deeply saddened to announce that a second African elephant in the herd, Kalina, has died. Words cannot describe the emotional impact this is having on Zoo staff. Everyone in our Zoo family is devastated. On Saturday, March 23, 8-year-old Kalina started showing symptoms similar to elephant Nyah, who died March 19 after a short illness. While we are still awaiting all the histopathology results from Nyah, tests indicated high levels of elephant endotheliotropic herpesvirus (EEHV)."We will be at a 4pm news conference and have updates on WISH-TV at 5p and 6p and on www.wishtv.com

由 Kylie Conway, Anchor/Reporter 发布于 2019年3月26日周二
The zoo said its staff is devastated after the loss of the two beloved animals within days of each other. "Please keep our staff in your thoughts at this difficult time," it said.
The deadly viral infection is commonly found in Asian elephants, and affects the mammoth animals in the wild as well as in sanctuaries and zoos.
There is no cure for the virus, and elephants cannot transmit it to humans and other animal species, according to the zoo.
EEHV is a type of herpesvirus that can cause fatal hemorrhagic disease in elephants. It is one of the most deadly viral infections in elephants worldwide but is most commonly found in Asian elephants. It occurs in elephants in the wild as well as those in human care. (3/5)

— Indianapolis Zoo (@IndianapolisZoo) March 26, 2019
The elephants were two of several at the zoo, and were among the youngest.
Nyah—the smallest in the herd—was born on June 28, 2012, while Kalina was born on July 20, 2011.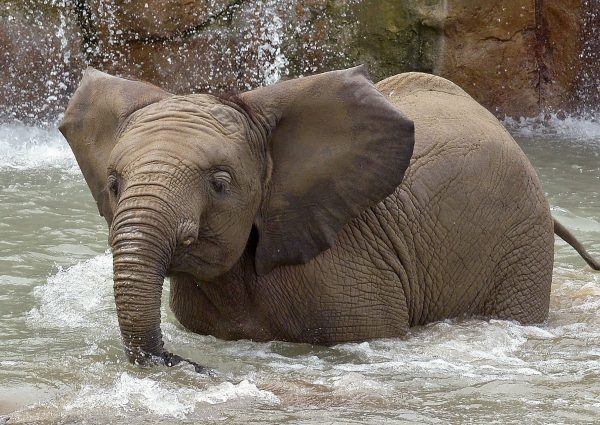 The Smithsonian's National Zoo said it first identified the EEHV in 1995 after its 16-month-old elephant died. Scientists have identified 14 different elephant herpesviruses, and most of them cause hemorrhagic disease, it said.
"Herpesviruses are widespread in all vertebrate taxa, including humans," the Smithsonian said. "While herpesviruses are usually species-specific, they can affect closely related species. EEHV does not pose a health risk to humans, though humans are host to their own strains of herpesviruses."
While it's unclear how many African elephants are left in zoos and sanctuaries, the populations in the wild have plummeted over the years due to poaching.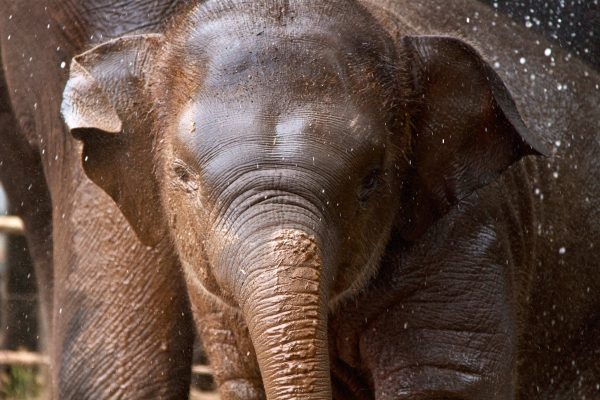 In 1930, the African continent had about 10 million wild elephants, according to the World Wide Fund. Poaching and conflict have decimated those numbers over the years, with experts estimating there are 415,000 elephants left across Africa, according to the WWF.
"While elephant poaching is trending downward, with significant declines in East Africa, poaching continues to steer the species dangerously nearer to extinction," the WWF said.
Depleting Asian Elephant Population
Asian elephants in Burma are being poached at an alarming rate—all to meet soaring demand for the animal's skin in China, where it's considered a potent traditional medicine.
"Elephant skins? Give me four hours, and I'll get you anything from the hunters in the jungle," a shopkeeper at a pharmacy in Kyaikto, a town in southeastern Burma (also known as Myanmar), according to a Sept. 11 article in the English-language newspaper The Myanmar Times.
The plight of Asian elephants, listed as an endangered species by the International Union for Conservation of Nature (IUCN), is detailed in an April report published by Elephant Family, a U.K.-based NGO that is dedicated to the protection of the animals. The NGO conducted a field investigation in Burma and China to compile the report.
Elephant skin is a traditional Chinese medicine ingredient that's considered to have high therapeutic potency. According to the Chinese search engine Baidu, elephant skin can be used as a cure for gastritis and ulcers, and can facilitate skin and muscle regrowth. According to the report, elephant skin can also be shaped into beads to make bracelets and necklaces.
The number of Asian elephant carcasses found in the wild in Burma reveals a disturbing trend since 2012, according to the report. Before 2012, the average number of dead elephants found was less than 10 annually; however, the number jumped to 26 in 2013, followed by 61 in 2016.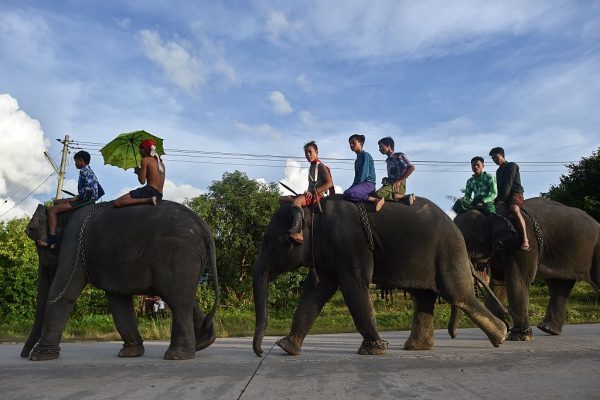 Coinciding with the alarming increase of dead elephants has been the growing discussion on Chinese social media about the availability of Asian elephant skin. It's typically sold online in three different forms: skin pieces, powder, and beads, according to the report. In 2018, elephant skin products were spotted by Elephant Family investigators at local markets in three Chinese provinces—Yunnan in southwestern China, and Fujian and Guangdong in southeastern China.
In Burma, the average price for elephant skin pieces is 660 yuan (about $96) per kilogram (2.2 pounds). The same skin pieces are sold for an average of 1,800 yuan (about $262) in Guangzhou, the capital of Guangdong.
The sales of elephant skin products aren't limited to just social media. Chinese pharmaceutical companies also advertise medicine containing Asian elephant skin, which is sold legally sinceChina's State Forestry Administration has issued licenses for the manufacture and sales of such pharmaceutical products, according to the report.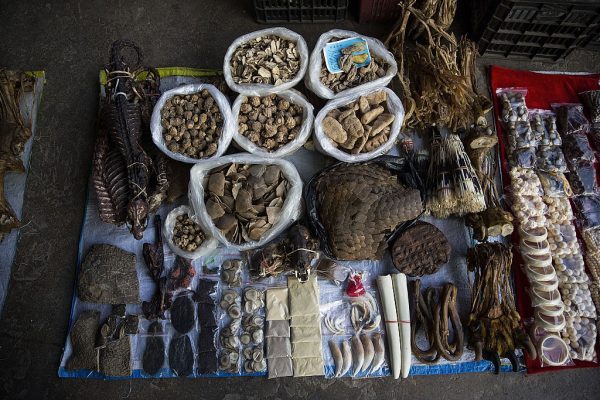 Nicholas Cox, conservation director of the World Wildlife Fund's Burma office, warned, "If it becomes difficult [to kill elephants in Burma], then they [the poachers] will go somewhere else," according to The Myanmar Times.
According to the report, the estimated population of Asian elephants is 30,000 to 50,000, either living in the wild or bred under captivity in 13 different countries, including Burma, Sri Lanka, Thailand, and India.
A search on Chinese online wholesale marketplace 1688.com, which is operated by Chinese e-commerce giant Alibaba, revealed many online store vendors peddling beads made of elephant skin.
In August, China's state-run media The Paper reported that in Mong La, a town in northern Burma, there are many Chinese traders who engage in the illicitsale of elephant skins.
Epoch Times reporter Frank Fang contributed to this report.