Two people have died in a crash in a county where Hurricane Irma began to hit on Sunday morning, the Florida Highway Patrol said.
Police spokesman Greg Bueno said the crash occurred in Hardee County, southeast of Tampa, Fox 35 reported.
Bueno added that the area is beginning to feel the effects of Irma.
Troopers are investigating the crash, but Bueno said that it was not immediately clear if it was related to Irma.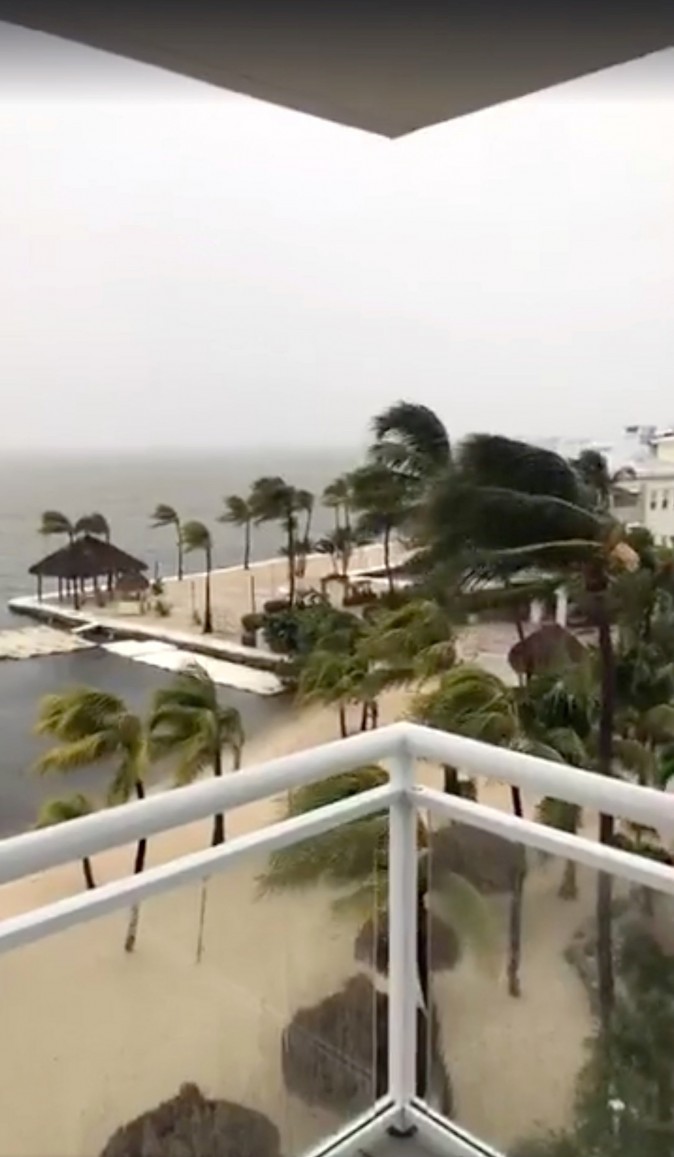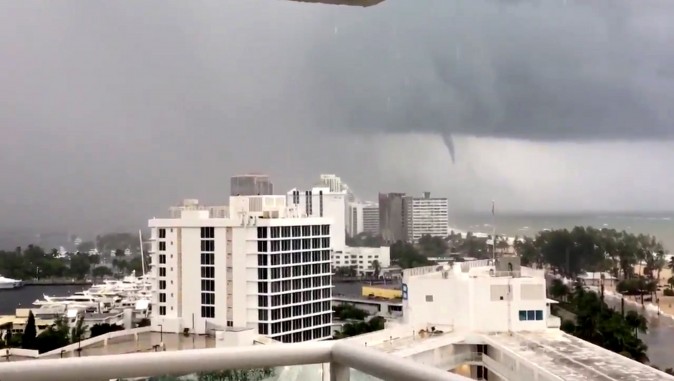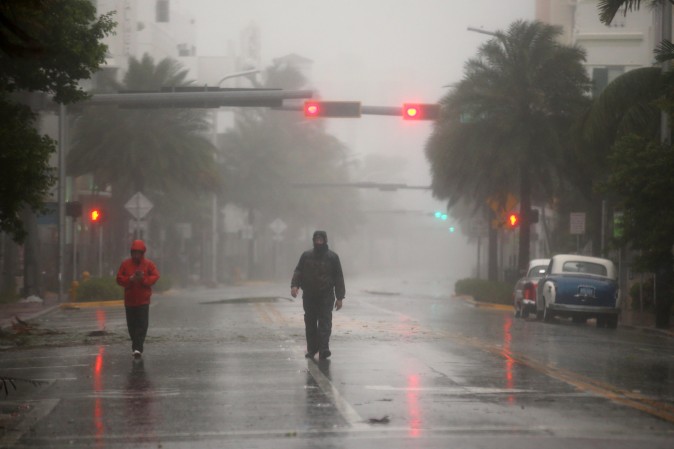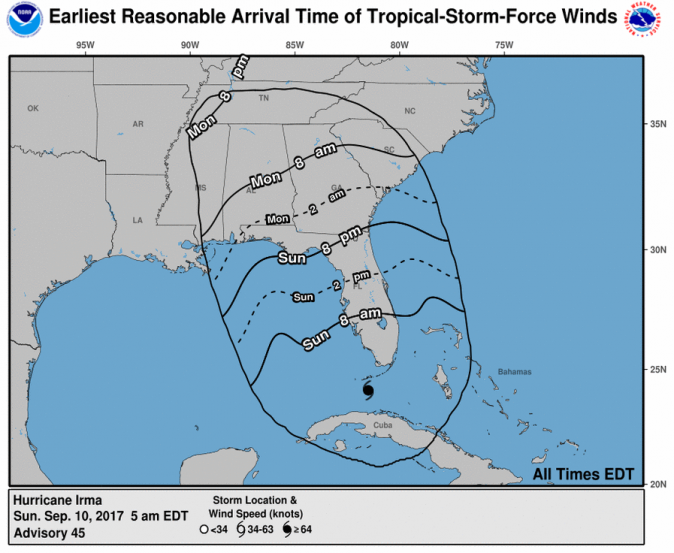 The storm is expected to make landfall between Tampa and Naples on Sunday afternoon or evening, local time, according to the National Hurricane Center. Tampa Bay hasn't been hit by a hurricane since 1921.
Irma made landfall in the southern Florida Keys on Sunday morning, the agency stated.
The National Hurricane Center has forecast potentially deadly storm surges—water driven ashore by the winds—of up to 15 feet along some parts of the coast. As the storm made landfall on the Florida Keys archipelago off the tip of southern Florida, torrential rains and lashing winds knocked out power to nearly 800,000 homes and businesses on the mainland, according to utilities, Reuters reported.
"Storm surge has the highest potential to kill the most amount of people and to cause the most amount of damage," Brock Long, administrator of the Federal Emergency Management Agency told "Fox News Sunday."
The time to evacuate the Keys had passed, he said, "It's too late for folks in Monroe County, the Florida Keys. Maximum radius winds and the eye are moving over as we speak."