Illinois officials say that there have been dozens of cases of bleeding triggered by the smoking of synthetic marijuana.
Affected individuals experienced coughing up blood, blood in the urine, bloody noses, and other symptoms, reported the Illinois Department of Public Health.
MyFox8 reported that 2 people died and 54 other cases of severe bleeding were reported. The two deaths were reported in Chicago and central Illinois.
Melaney Arnold, a spokeswoman for the Illinois Department of Public Health, said that it was the first time they received an "outbreak" of this magnitude caused by the fake marijuana.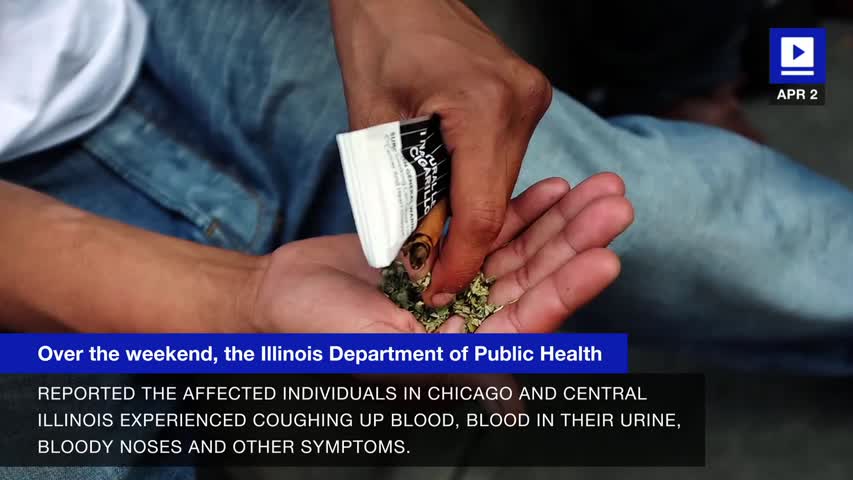 "This is the first time we've seen an outbreak of this magnitude in the area," she was quoted by the Fox affiliate as saying. "We're working with numerous different partners across the city and state as we investigate this outbreak," she said.
"There could be additional deaths coming; it is difficult to say," Arnold added. "We're doing whatever we can with regards to outreach to notify any who may be impacted by this outbreak."
The substance, synthetic cannabinoids—known to many as "spice" or "K2"—can be bought at gas stations, smoke shops, and online. They contain a number of artificial chemicals such as cannabicyclohexanol, JWH-018, JWH-073, or HU-210.
Synthetic cannabinoids — often called Spice, K2 or fake weed — have been tied to 46 cases of severe bleeding, including one death #KSATnews https://t.co/ZgE8spojp2

— KSAT 12 (@ksatnews) April 2, 2018
"We continue to see the number of cases rise," Dr. Nirav Shah, who is the of the Illinois Department of Public Health, said in a statement.
The U.S. National Institute of Drug Abuse  website Drugabuse.gov says that "synthetic cannabinoids are human-made mind-altering chemicals that are either sprayed on dried, shredded plant material so they can be smoked or sold as liquids to be vaporized and inhaled in e-cigarettes and other devices."
While the substances are often marketed as a safe and legal alternative to marijuana, U.S. officials say that they "affect the brain much more powerfully than marijuana," and "their actual effects can be unpredictable and, in some cases, more dangerous or even life-threatening."
Meanwhile, the only parts of the fake weed products that are "natural" are the dried plant materials, which are then laced with the synthetic marijuana, says Drugabuse.gov.
It adds that the drug can be addictive.
Recommended Video:
First Lady Calls for an End to Grief Caused by Opioids Crisis