The first U.S. truck convoy to reach Washington arrived on Feb. 23, but fizzled out without disrupting traffic.
Pennsylvania business owner Bob Bolus drove an 18-wheeler to the area and got on the Capital Beltway, but he was followed by a small number of vehicles and didn't disrupt traffic after vowing to shut down the highway.
Betsy Green, another convoy organizer, wrote on Facebook: "We did not block anything today. If anything we were blocked by the insane traffic and gridlock around DC."
Bolus and Green didn't respond by press time to requests for comment.
Green later posted a video of one of the trucks heading home "after a great day on the beltway!"
Spokespersons for the Maryland State Police and the Virginia State Police told The Epoch Times in emails that the agencies saw no disruptions to traffic from truck convoys on Feb. 23.
The number of vehicles following Bolus was estimated at several dozen by organizers and less than a dozen by reporters tracking the group, which started in Scranton, Pennsylvania, and stopped at the state's capital of Harrisburg before heading toward Washington.
"People have work to do," Bolus told the Patriot-News, a Pennsylvania newspaper.
"We're not putting a chokehold on D.C. today," the tow truck company owner also told The Daily Beast.
Green told the outlet that she and Bolus got lost after getting onto the beltway and were working to find Interstate 270 so they could return home.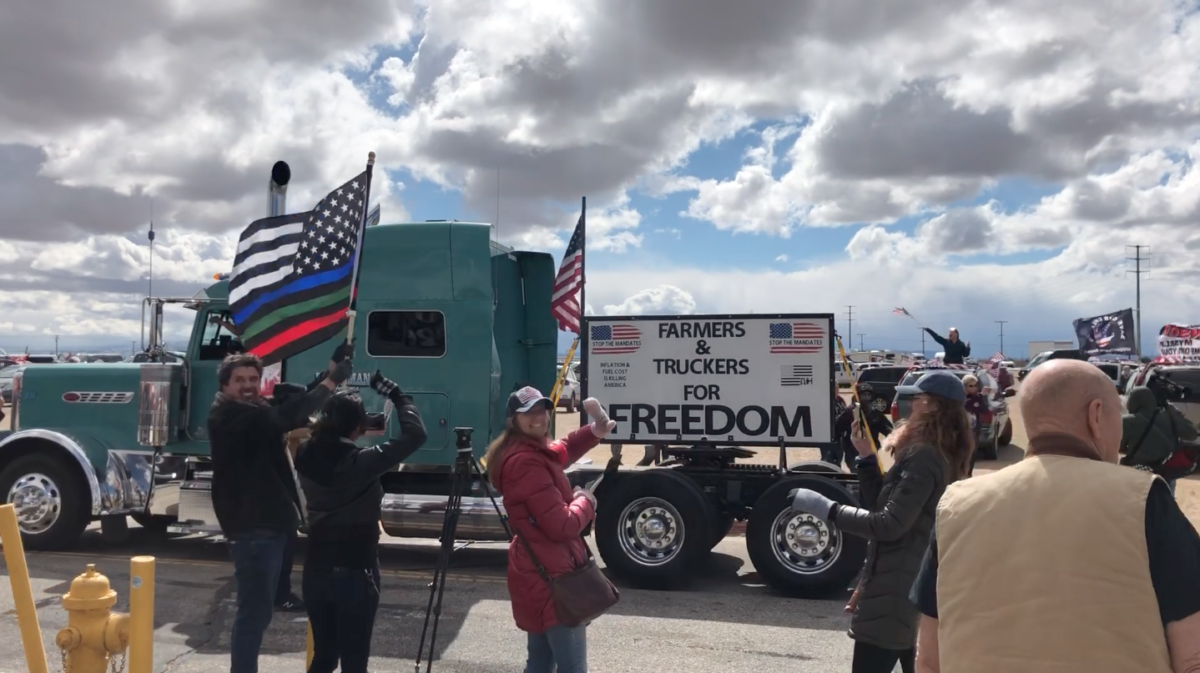 Bolus told The Epoch Times earlier in the week that he wanted to protest against COVID-19 vaccine mandates, illegal immigration, and the teaching of critical race theory, among other issues.
Bolus had suggested the convoy wouldn't leave the area until organizers were able to meet with members of Congress to air their grievances.
A larger convoy of hundreds of vehicles left from Southern California on Feb. 23. That group, called the People's Convoy, plans to cross the country before arriving in the Washington area on March 5.
Authorities in Washington say they're tracking multiple convoys and are upping security ahead of President Joe Biden's scheduled March 1 State of the Union address to a joint session of Congress.
Defense Secretary Lloyd Austin has approved the deployment of hundreds of National Guard members to help deal with potential traffic disruptions and other issues, while the U.S. Capitol Police has reportedly decided to re-erect fencing around the Capitol.