PANGONG TSO, India—Eighty-two-year-old Tseten Namgyal is dressed in an Indian army jacket. Age and the tough, intensely cold trans-Himalayan terrain have hunched his back a bit, and his visibly thick-skinned fingers look almost mummified, yet alive. Meanwhile, his candor about having once been a prisoner of war, and the servant and porter of one of India's most celebrated army officers, is youthful and infectious.
Communist China has started two bloody conflicts with India in the trans-Himalayan region; Namgyal is a rare witness to both—one as a prisoner of war in 1962 and the other as a resident of a village on the de facto border during last year's clash in the Galwan Valley.
Namgyal was serving Maj. Dhan Singh Thapa when the 1962 war between India and China erupted. Then a post commander, Thapa's valor during the war is a part of military history—he was awarded the Param Vir Chakra, India's highest military decoration, for his actions during the conflict, in which 80,000 Chinese troops faced off with 10,000 to 20,000 Indian soldiers.
The gallantry of Thapa and his men has been back in the news of late, following the June 2020 conflict in Galwan between India and China, and the recent military buildup in the Pangong Tso area.
On the second day of 1962 war, which lasted one month from October to November that year, Namgyal and nine others, including Thapa, were captured and taken to Xinjiang Province as prisoners of war. He was the only civilian in the group.
"I used to cook for [Thapa], wash his clothes. I used to go along with the army. There was no road here then. We used to travel on horses. We used to stay in the posts for extended periods of time under harsh conditions," said Namgyal, who was 23 when the events of 1962 occurred.
That Day in 1962
On Oct. 21, 1962, the Chinese advanced to the north of Pangong Tso lake with the intention of capturing a few posts. Thapa's men repelled three attacks before being overrun and captured.
"On that day [when the attack happened], Indian soldiers were less in number. They came in extra numbers and killed our many soldiers. Those who survived were taken as prisoners," said Namgyal, adding that out of 23, 10 were killed, 10 were taken as prisoners, and three escaped.
"I saw dead soldiers. I didn't get a bullet, but they forcibly arrested me. There were other soldiers with me. They took us to Xinjiang. They put us in tents. There was nothing around. We were kept under guard."
After seven months, the Chinese brought the Indian prisoners of war to an airfield in Chushul, a meeting point between the border personnel of the Indian and Chinese armies, and handed them over to the Indians.
While Namgyal was a prisoner of war, his family thought that he was dead. So when he suddenly reappeared one day in his almost inaccessible village—at a time when there were no phones—the entire village was surprised.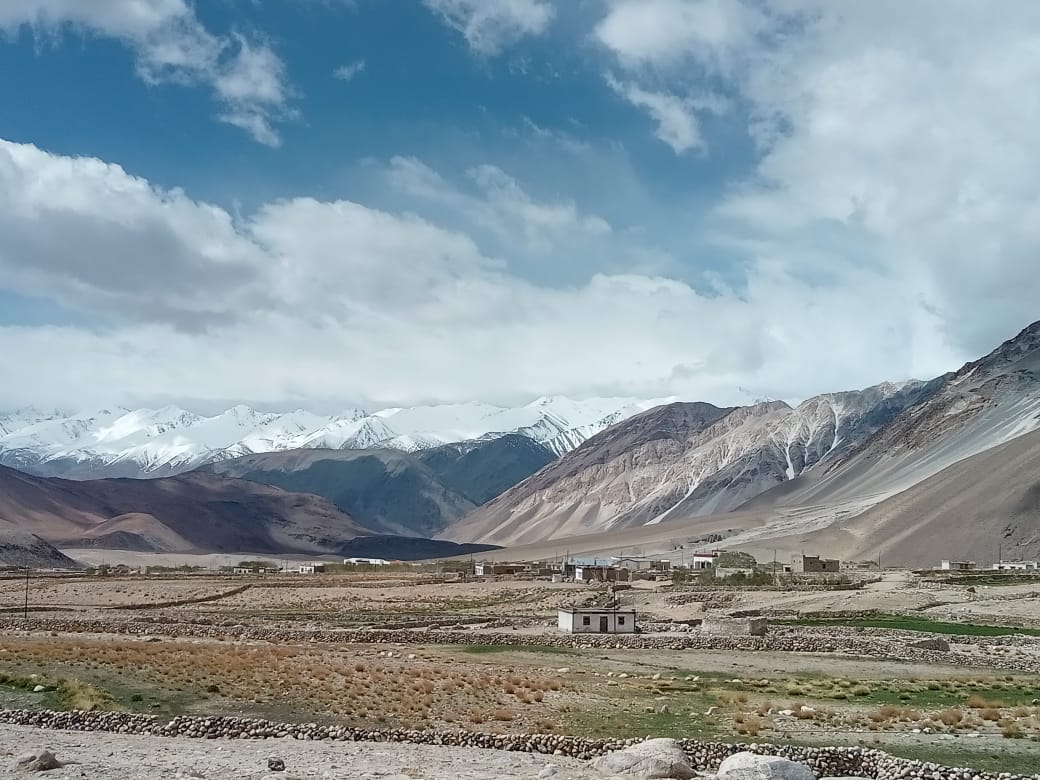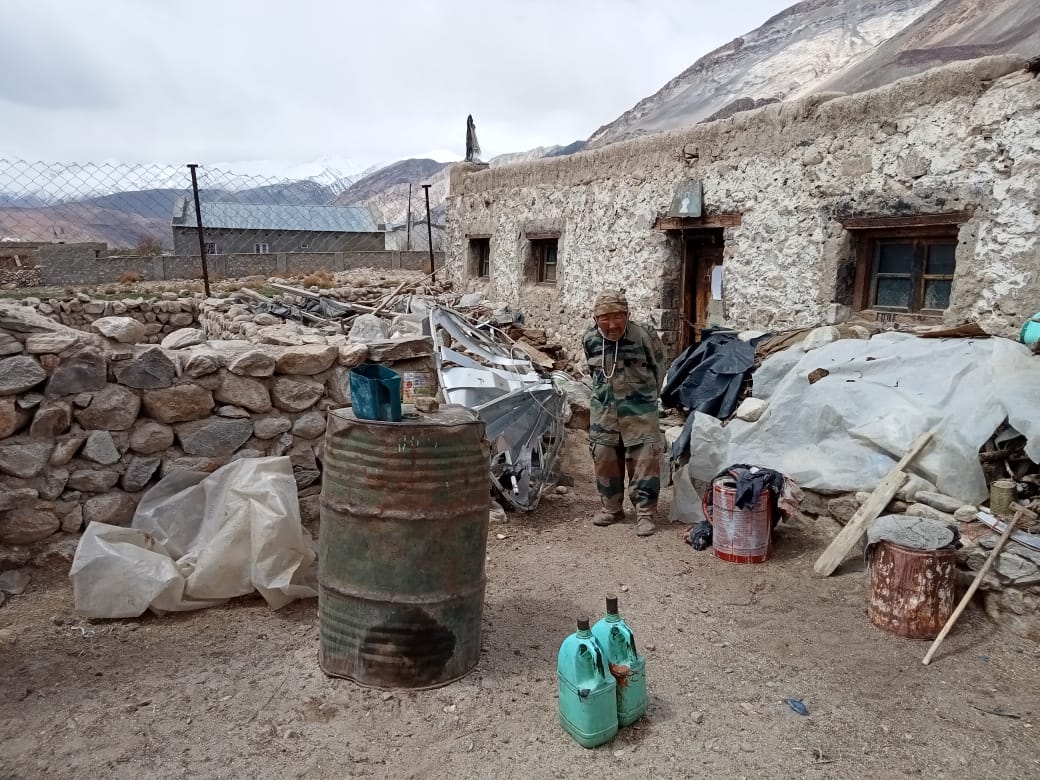 For Namgyal, the war and his time serving Thapa have become a part of his identity. Locals and the Indian army stationed nearby know him because of Thapa's name, and he's invited to local army events that celebrate Thapa's valor.
These days, Namgyal is alone and uncared for in his remote village, and feels that he hasn't gotten his due. Since he wasn't enlisted in the military and was just a locally employed servant of an army officer, he doesn't get the pension that soldiers get after retirement. He told The Epoch Times that he needs "help."
When The Epoch Times on June 22 visited Namgyal's village, Urgu, in the Maan Panong B panchayat (the basic territorial unit in India's democratically elected governance system), he was found in the courtyard of his old home, where he has lived alone since his wife's death two decades ago.
Urgu is a village of 65 to 70 homes at more than 13,500 feet above sea level; Namgyal was born and raised there.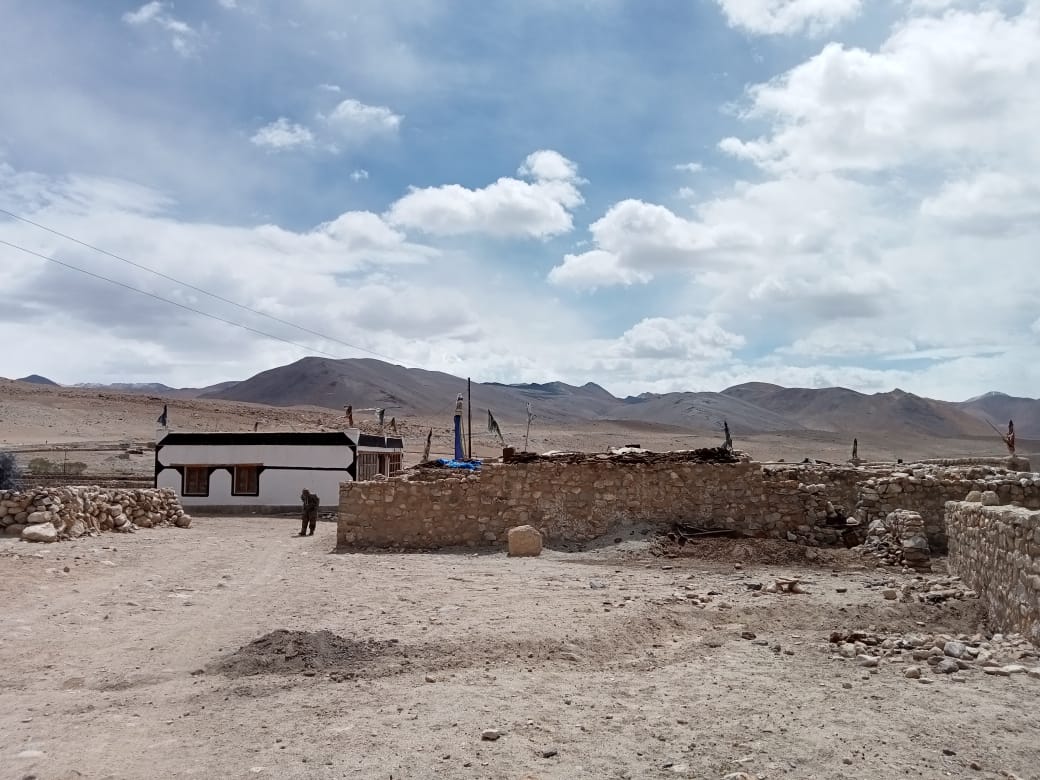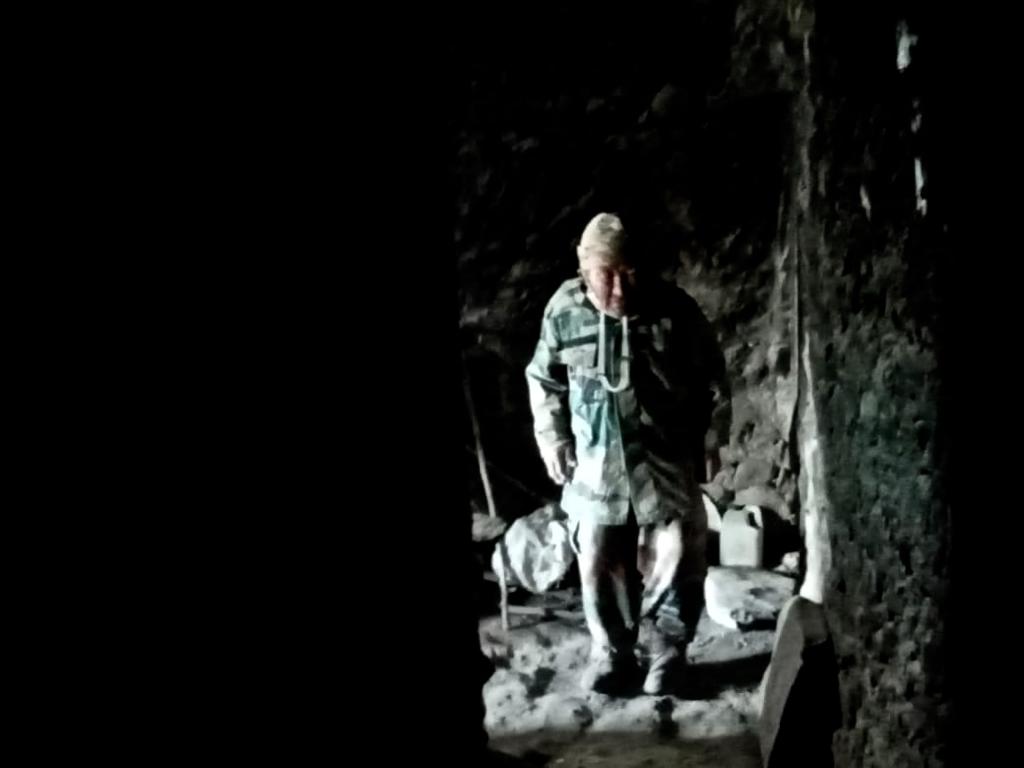 That day, temperatures in the village ranged from a low of 27 degrees Fahrenheit (minus-3 Celsius) and a high temperature of 59 F (15 Celsius). In October 1962 when Namgyal's team was attacked, it likely would have ranged between 16 F (minus 9 C) and 59 F (15 C).
Cry for Help
After his return to the village, he worked as a porter, grew barley in his village, and reared yaks, goats, and sheep.
"I'm old now and I can't work anymore. So I need help. Twenty years ago my wife passed away, and I cook for myself," he said. His village isn't yet connected to the electric grid and the homes survive on solar power.
Outside his stone and mud home, there's a yak pen. On one side of the door, he has collected dried horse and yak manure that he uses as fuel during winters. Inside almost everything is covered with dust and soot, and there's no light. There's one solar bulb inside the room, along with some cooking utensils. In another room that's filled with objects, a shaft from the ceiling brings bright light.
"I fought for India. I worked for the Indian army. I should be helped," he said, adding that the army battalion stationed nearby has helped him with some rations and clothes. He otherwise receives a paltry senior citizen pension of 1,000 rupees ($13.45) per month.