A New York teen with severe scoliosis made what some have described a "miraculous" recovery, according to reports.
Two years ago, John Sarcona, who was 17 at the time, was hospitalized for life-threatening scoliosis. He said his spine was "bend[ing] by the hour." But now, he's learning to drive and is in his first year of college, ABC News reported on Dec. 21.
Sacrona has undergone 18 surgeries since he was 6 years old due to a severe form of scoliosis known as kyphoscoliosis, which, according to Healthline, "causes the spine to curve abnormally on the saggital plane, meaning it twists forward or backward, similar to a hunchback." It adds that "people with kyphoscoliosis have a spine that curves both to the side and forward or backward at the same time."
Sarcona said before his 18 or so surgeries, he was a normal boy.
"I didn't have any restrictions, even from early signs of scoliosis, until we started to see it was more prominent," he told ABC News, adding that he's undergone surgeries every six months. He was also given a plastic brace to help stabilize his body during the day, but it made it hard for him to move and perform ordinary tasks like tying his shoes or running.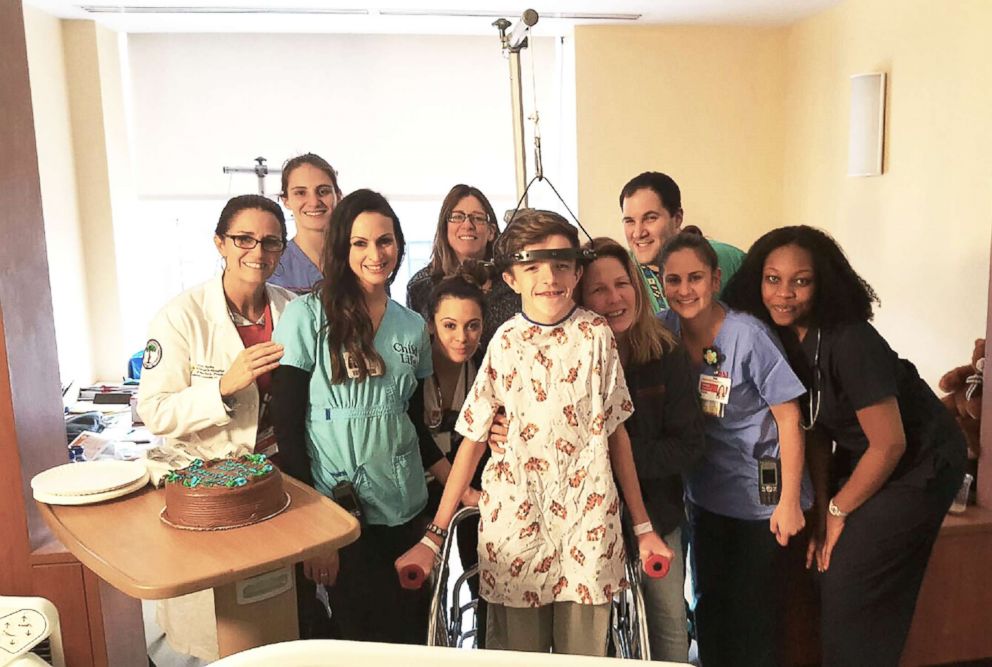 "It was hard for the fact that he loved sports," his mom, Joanne Sarcona, said.
"As he was getting older, not fitting in was really starting to take a toll on him."
Turn For the Worse
But in 2016, things took a turn for the worse after rods that were inserted into his spine when he was young began to protrude. His mother asked him one day about his shirts that had blood stains on them. Later, when she examined his back, she saw six places where rods were sticking out.
"His back was so bad that they looked like cysts on his spine," she said.
The teen's weight then went down to 78 pounds and his breathing declined, the report noted.
"I was shocked, confused and scared to death," Joanne Sarcona said of the time. "I felt [like] I was dying with my son."
She took John to NewYork-Presbyterian hospital for surgery, but doctors said there was a "99.9 percent risk that John would be paralyzed from the neck down," the ABC report stated.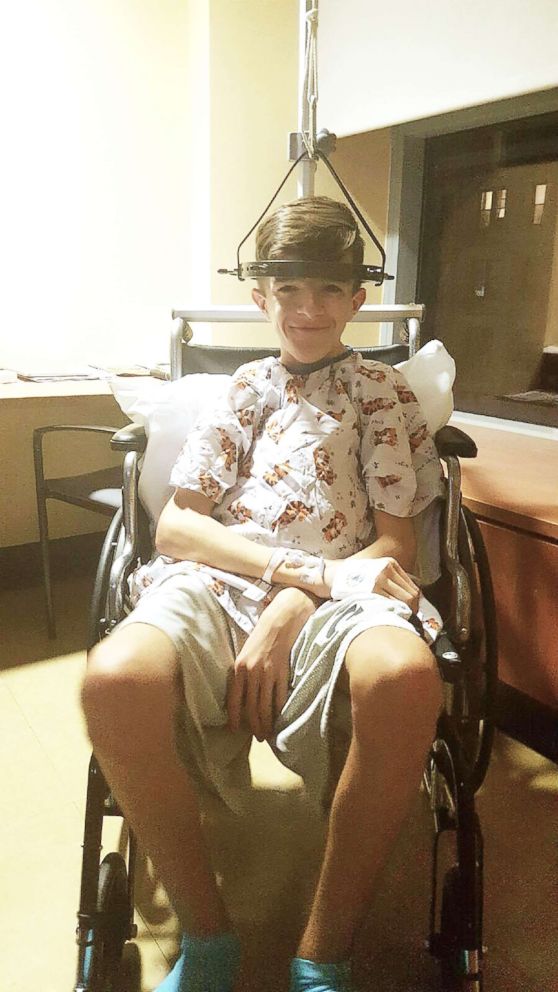 Doctors said his spine was "bending by the hour" and was shaped like the letter "C," saying he needed emergency surgery. "Basically, he was being crushed to death," his mom said of his condition.
"His spine was collapsing," NewYork-Presbyterian's Dr. Lawrence Lenke said. "His chin was heading towards his chest and his whole upper spine was collapsing onto his heart and lungs."
CNN reported that Lenke operated on John for 13 hours. After he and his staff were finished, they were exhausted and covered in sweat. There were also unforeseen complications during the procedure.
"We test electrical activity," Lenke said, "and in the middle of taking a vertebrate out, the spinal cord activity went away." It meant that for about "an hour, he was technically paralyzed," the surgeon said.
"The doctors were soaking wet in their scrubs from top to bottom," said Joanne. "They were completely exhausted. They never stopped working, and they saved my son's life."
Before the operation, John said he "was collapsing on myself" due to severe scoliosis. But after, "Those first steps, leaning up against the bed, I felt like I was in a new body. It's a pretty crazy feeling and I still remember it today. It was almost like learning how to walk again."
A year later, he graduated high school and started attending college.
'Faith'
"I was just praying every day for a miracle to happen, that I would be able to see my son graduate," said Joanne. When it finally happened earlier this year, "it was a beautiful day," she said.
"We learned in our time of challenge [to] put your faith and trust on overdrive," she also told ABC. "You have to maintain a positive attitude in any way possible."
John also said he was motivated to stay positive.
"I feel very motivated and accomplished to know that I have overcome so much," John said. "I'm at a state where I feel on a level with everyone else, something I've never felt before."