At least 19 people have died across Costa Rica after they consumed tainted alcohol, the country's Ministry of Health said in a national alert.
Fourteen men and five women between the ages of 32 and 72 died in several places across the Central American nation since the beginning of June, the agency warned.
So far, some 30,000 bottles of potentially tainted alcohol were confiscated by authorities, which affected several brands.
The ministry called on people not to consume or buy "Guaro Gran Apache," "Red Star Brandy," "Guaro Montano," "Red Baron Brandy," "Timbuka Brandy," or "Molotov Brandy," according to a translation.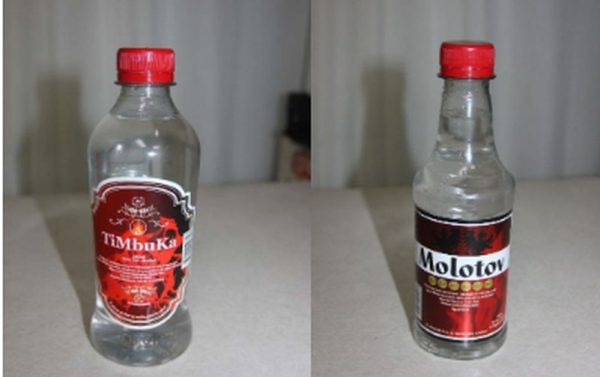 "It is suspected that in the national market, counterfeit products of these brands [are circulating]," the agency said.
The agency added that samples from the alcohol tested positive for methanol, CNN reported.
Methanol can make people feel intoxicated, but it can also cause poisoning, says Medicine Plus. The chemical is found in antifreeze, paint thinner, varnish, canned heating sources, copy machine fluids, windshield wiper fluid, and other products.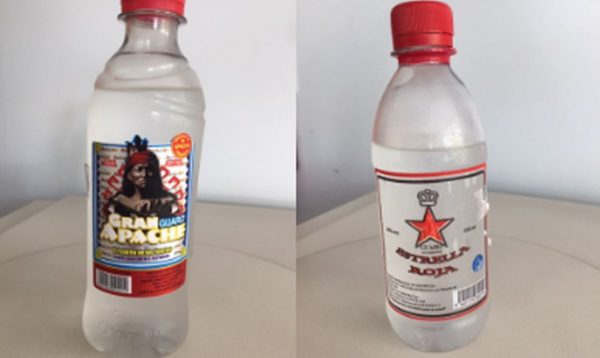 Methanol poisoning symptoms include blurred vision, blindness, breathing difficulties or "no breathing," low blood pressure, confusion, dizziness, seizures, coma, bloody vomiting, and other adverse symptoms, the website says.
"Methanol is extremely poisonous. As little as 2 tablespoons (30 milliliters) can be deadly to a child. About 2 to 8 ounces (60 to 240 milliliters) can be deadly for an adult. Blindness is common and often permanent despite medical care. Intake of methanol affects multiple organs. Organ damage may be permanent. How well the person does depends on how much poison is swallowed and how soon treatment is received," the site says.
The U.N. World Health Organization says that there have been a number of methanol poisoning outbreaks around the world in recent yeas.
One reason, the organization says, is that "unregulated alcoholic drinks are generally very cheap and are therefore attractive to people with low incomes, particularly those who are alcohol dependent. Tourists may also be at risk, especially in holiday settings where high alcohol consumption is encouraged."
Tragedy in India
According to CNN, at least 154 people have died and 200 were injured after drinking adulterated alcohol in India. Namely, they drank "country-made liquor," a type of local moonshine, in Assam state.
"We have still more than 170 people admitted in hospitals with new patients being brought in from nearby areas. Some developed complications two days after consuming the liquor," Assam's health minister Himanta Biswa Sarma told Reuters in February 2019.
"We have sent samples for forensic examinations to ascertain the ingredients used in that particular lot of spurious liquor that led to the deaths of so many people," he added.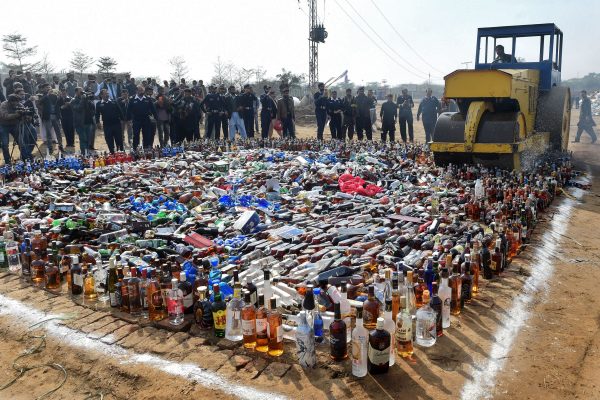 The Assam liquor tragedy comes almost two weeks after more than 100 people died from drinking tainted alcohol in two northern Indian states, Uttarakhand and Uttar Pradesh, in the worst such case in the country since 2011.
Deaths from illegally-produced alcohol, known locally as "hooch" or "country liquor," are a regular occurrence in India, where many cannot afford branded spirits.
In Assam, bootleg liquor production and consumption is usually found in and around the state's tea plantations where it is consumed by poorly-paid laborers.
There were about 10 different distilleries producing the spurious liquor that went to various tea plantations and other areas, said Mrinal Saikia, a local lawmaker from the Bharatiya Janata Party, which rules Assam and the country.
Reuters contributed to this report.