Immigration and Customs Enforcement (ICE) conducted its largest single-state enforcement operation in history, in six central Mississippi cities on Aug. 7.
ICE's investigative arm, Homeland Security Investigations, swept up 680 illegal immigrants at seven meat processing plants, while executing federal search warrants. Agents also seized business records at all plants.
The arrests were the culmination of a yearlong investigation into five companies, according to ICE.
Acting ICE Director Matthew Albence said all of the 680 cases will be handled individually, depending on the persons' circumstances.
By 4 p.m. on Aug. 8, ICE said 303 individuals had already been released, including 18 juveniles who were found working—one as young as 14.
Those who have been released were issued a notice to appear, which will kickstart their immigration proceedings and deportation, if a judge determines that they're not eligible to stay.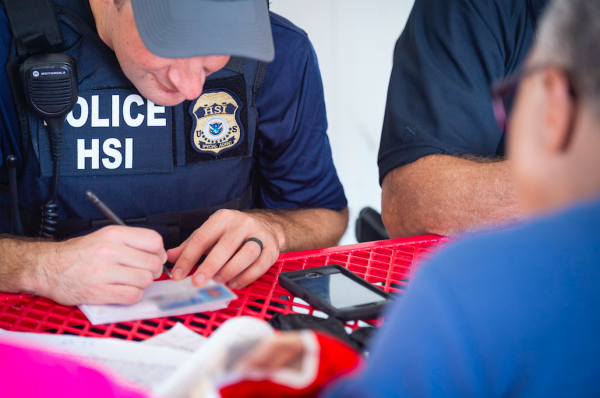 Of those detained—at centers in Louisiana and Mississippi—some will be criminally prosecuted, possibly with charges related to identity theft or document fraud.
"There are real victims associated with identity theft that significantly impacted an individual's credit history, medical history, and other aspects of everyday life," said Greg Nevano, HSI's assistant director of investigative programs.
Some of the 680 individuals have already been through immigration proceedings and have been ordered removed by an immigration judge; they will be deported.
Jere Miles, special agent in charge of HSI New Orleans, said schools with affected children were alerted to the operation as it was being carried out.
"They were told long before any immigrant showed up at our processing center," Miles told media during a call on Aug. 8.
According to ICE, worksite investigations often involve egregious violations by employers such as human smuggling, document fraud, money laundering, or worker exploitation, such as using threats or coercion, and substandard wages or working conditions.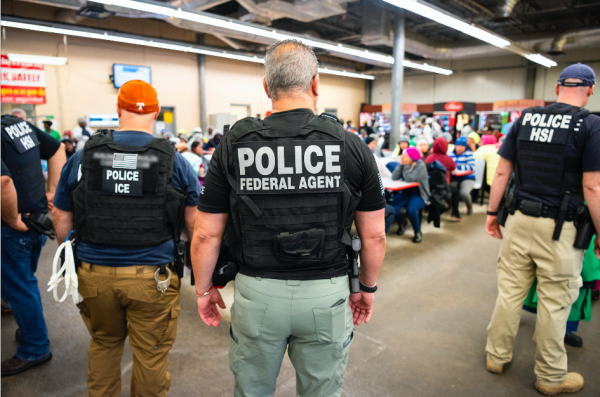 Mike Hurst, U.S. attorney for the Southern District of Mississippi, said he can't divulge many details about the ongoing investigation, but he's looking to prosecute anyone who has violated federal criminal law.
"To those who take advantage of illegal aliens, to those who use illegal aliens for a competitive advantage or to make a quick buck—we have something to say to you: 'If we find that you have violated federal criminal law, we're coming after you,'" Hurst said at a press conference on Aug. 7.
"While we do welcome folks from other countries, they have to follow our laws. … They have to come here legally, or they shouldn't come here at all."
Most illegal immigrants come to the United States for economic reasons, according to Yuma Sector Border Patrol Chief Anthony Porvaznik.
"In Border Patrol custody in Yuma, we really have a very small percentage of people that actually claim asylum or credible fear in our custody—it's less than 10 percent," Porvaznik said on April 17.
"Over 90 percent are really here for economic reasons or to unite with someone they know already in the United States. And neither one of those reasons are grounds for asylum or credible fear."
Former ICE chief Tom Homan announced in 2017 that ICE was aiming to quadruple its worksite enforcement and that illegal workers should be arrested during worksite operations.
Illegal alien workers were largely off-limits during the Obama era, when arrests plummeted from more than 1,600 individuals in fiscal year 2009 to 106 in fiscal 2016.
Nevano said ICE has increased its worksite criminal arrests by 460 percent from fiscal 2017 to fiscal 2018, while administrative arrests increased by 757 percent.
"We will continue to do worksite enforcement, focusing on the employers and the employees who are violating the laws of the United States," Nevano said.