A culture of violence indisputably exists in America.
This culture has manifested itself once again with the senseless loss of 17 lives in Parkland, Florida.
The continuous, merciless, and reprehensible loss of innocent lives must cease.
These losses throughout America are often inflicted upon the most vulnerable in our society, the youth in our schools and colleges.
Leadership, Vigilance, Collaboration
America must listen to the cries of anguish, agony, and suffering in our communities.
We must respond with full-force ethical leadership, heightened vigilance, and relentless collaboration to make changes that are needed to stop the carnage.
Perhaps the reawakening of America, which has been the vision of my efforts over the last 20 years, needs additional inspiration. To this end, I humbly share these reflections from my mission statement:
"Inspired by the Sentinels of the Tomb of the Unknown Soldier, the mission of Reawakening America is to cultivate core values of moral courage, compassion, character, community, and perseverance throughout our country.
"All are called in share this mission—students, parents, educators, administrators, counselors, law enforcement, emergency responders, community leaders, employees, our armed forces, employers, and government officials—in a unity of effort built on trust, honor, and respect."
Parkland, Florida: Listen to Their Cries
America must pause to honor the lives gone too soon from Marjory Stoneman Douglas High School in Parkland, Florida. Our nation must not allow their passing to be in vain, and be fully committed to transforming America from its culture of violence.
The Parkland, Florida victims, as noted in published reports and social media posts are as follows:
Alyssa Alhadeff, 14: a student who after being dropped off at school on that fateful day heard the words from her mom on Valentine 's Day, "I love you."
Scott Beigel, 35: a geography teacher who according to Kesley Friend, one of his students, saved her life. "Mr. Beigel was my hero and he still will be forever my hero. I will never forget the actions that he took for me and for my fellow students in the classroom. I am alive today because of him."
Martin Duque Anguiano, 14: as remembered by his brother, "He was a very funny kid, outgoing, and sometimes really quiet. He was sweet and caring and loved by his family. Most of all, he was my baby brother."
Nicholas Dworet, 17: an outstanding senior swimmer preparing for a bright future with the University of Indianapolis swim team who confirmed his recruitment.
Aaron Feis, 37: an assistant football coach killed after throwing himself in front of students to save their lives.
Jamie Guttenberg, 14: as detailed by her father on a Facebook post, "My heart is broken. Yesterday, Jennifer Bloom Gutenberg and I lost our baby girl to a violent shooting at her school. We lost our daughter and my son Jesse Guttenberg lost his sister."
Chris Hixon, 49: a naval reservist who was deployed to Iraq in 2007 and served as the school athletic director. Chris was remembered by his widow Debra, "He loved being an American and serving his country and he instilled that in our kids."
Luke Hoyer, 15: a relative remembered Luke by posting on Facebook that the family is "devastated by this senseless tragedy … our Luke was a precious child."
Cara Loughran, 14: as posted by a neighbor Danny Vogel on Facebook, "RIP Cara, and fly with the angels. You will be greatly missed, and we will always love you and celebrate your beautiful life."
Gina Montalto, 14: as memorialized by her aunt, Shawn Sherlock on Facebook, "I know somewhere in the heavens she's designing the latest and greatest trends and has her art book she always carried with her as well."
Joaquin Oliver, 17: as noted on Dec. 31 in his last Instagram post, Joaquin stated, "Thank you lord for putting a greater blessing then I could ever imagine into my life this past year. I love you with all my heart."
Alaina Petty, 14: as detailed in a family statement, "While we will not have the opportunity to watch her grow up and become the amazing woman we know she would become, we are keeping an eternal perspective."
Meadow Pollack, 18: a friend, Gll Lovito, posted on Facebook, "Please say a prayer for the family of an amazing girl I got to call my best friend growing up, Meadow Pollard, her life was taken way too soon and I have no words to describe how this feels. Rest in Peace my beautiful angel. You are and forever will be loved."
Helena Ramsey, 17: a family member, Curtis Page Jr., posted on Facebook, "Helena was a smart, kind hearted, and thoughtful person. She was deeply loved and loved others even more so. Though she was somewhat reserved, she had a relentless motivation towards her academic studies, and her soft warm demeanor brought the best out in all who knew her. She was so brilliant and witty, and I'm still wrestling with the idea that she is actually gone."
Alex Schachter, 14: a high school band member whose family set up a Go Fund Me scholarship fund in his memory, "In an effort to continue his memory, this scholarship is being created to help other students experience the joys of music as well as fund increased security at schools. Please help keep Alex's spirit alive."
Carmen Schentrup, 16: a National Merit Scholar semifinalist who was remembered in a tweet stating "Your family is forever in my thoughts and prayers. I am so sorry."
Peter Wang, 15: a member of the ROTC program who was remembered by his classmate Kelsey Friend, "It's hard to not have him in the hallways anymore because me and him used to laugh with each other. He used to make me smile. And now he's gone."
Final Reflections
Voices of America's youth are responding to the ongoing school violence with a unique, passionate, and collective clarion voice of moral courage.
The epicenter of these voices are from Parkland, Florida, serving as catalysts for youth to respond throughout America.
These voices are demanding change from glaciers of apathy, indifference, and incompetence. These young students deserve America's undivided attention, as they represent the future of our nation, and have suffered unimaginable anguish.
America's youth deserve our leadership, encouragement, and empowerment to end the madness of this unleashed violence upon the innocents.
The deafening silence that takes place in America soon after past tragedies must change from indifference to resolve.
We must listen to the voices of America's youth and respond with the commitment necessary to end the scourge of school violence and change the course of the nation.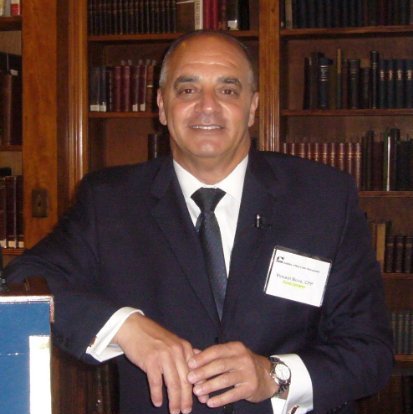 Vincent J. Bove, CPP, is a national speaker and author on issues critical to America. Bove is a recipient of the FBI Director's Community Leadership Award for combating crime and violence and is a former confidant of the New York Yankees. His newest book is "Listen to Their Cries." For more information, see www.vincentbove.com
Views expressed in this article are the opinions of the author and do not necessarily reflect the views of The Epoch Times.