Missing New York teen Victoria Grabowski was found safe in London, police said.
The 16-year-old was allegedly lured by an older man whom she had met over the Internet, NYPD Chief of Detectives Dermot Shea told the New York Post on Aug. 28.
"She developed some sort of a relationship with a man," Shea said. "We'll get her back here to her parents. She's safe and sound."
Police suspect that the Queens teen stole a credit card and bought a plane ticket to the United Kingdom over the weekend, officials said.
Her uncle, Arkadiusz Grabowski, previously said that she might have flown there to meet up with an older man.
"The texts show that she got fascinated with London and wanted to move there," said Arkadiusz, reported QNS. He added that her parents thought he was older due to a photo in a text message.
Her uncle noted that Grabowski, a Polish national, used her Polish passport to get on the flight.
He said that her parents also hired a private investigator for the case, adding that the texts between the teen and the British man were exchanged via group chat. Other people were also in the chat, but details are not clear.
The last time Grabowski was seen at her Queens home was around 10 a.m. ET.
A spokeswoman for the Metropolitan Police in London had previously told the BBC that it was contacted by the National Crime Agency about "a U.S. citizen who is believed to have travelled to the U.K. via Heathrow Airport."
She added: "She is being treated as a missing person and inquiries to find her are ongoing. "Officers have liaised with her family and will be speaking with the NYPD."
According to CBS New York, during the ordeal, her parents attempted to call her, but she didn't answer.
Those with information about the case can NYPD's Crime Stoppers Hotline at 1-800-577-TIPS (8477) or for Spanish, 1-888-57-PISTA (74682), logging onto the Crime stoppers website at www.nypdcrimestoppers.com, or via texting tips to 274637 (CRIMES) then typing TIP577.
No other details regarding this case have been released.
Facts About Crime in the United States
Violent crime in the United States has fallen sharply over the past 25 years, according to both the FBI's Uniform Crime Reports (UCR) and the Bureau of Justice Statistics (BJS) National Crime Victimization Survey (NCVS) (pdf).
The rate of violent crimes fell by 49 percent between 1993 and 2017, according to the FBI's UCR, which only reflects crimes reported to the police.
The violent crime rate dropped by 74 percent between 1993 and 2017, according to the BJS's NCVS, which takes into account both crimes that have been reported to the police and those that have not.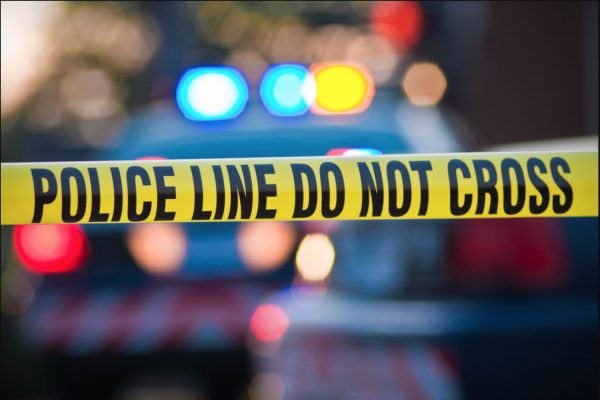 Police tape in a stock photo. (Carl Ballou/Shutterstock)
The FBI recently released preliminary data for 2018. According to the Preliminary Semiannual Uniform Crime Report, January to June 2018, violent crime rates in the United States dropped by 4.3 percent compared to the same six-month period in 2017.
While the overall rate of violent crime has seen a steady downward drop since its peak in the 1990s, there have been several upticks that bucked the trend. Between 2014 and 2016, the murder rate increased by more than 20 percent, to 5.4 per 100,000 residents, from 4.4, according to an Epoch Times analysis of FBI data. The last two-year period that the rate soared so quickly was between 1966 and 1968.