A 16-year-old boy shot and killed his dad to save his mom after he turned violent and began to choke her in their home in Fresno, California.
The local sheriff's office has indicated the killing was justified.
Javier Vera, 54, was fatally shot by his son after he became violent following an argument on Oct. 13.
The unidentified boy has been released without charge, after being interviewed, but was not arrested at any point. The Attorney's office is reviewing the case to determine if criminal charges will be pressed.
The father, who has a history of violence, had been drinking, according to the Fresno County Sheriff's office.
The Boy Called 911
Deputies were dispatched to a home in Fresno after the boy called 911 on Oct. 13. They found his father dead on arrival.
"Deputies learned that the husband and wife had been involved in a verbal argument, which escalated into a physical fight," said in the Sheriff's statement.
"At one point, the man began to choke the woman. A short time later, the couple's 16-year-old son fired a gun, striking his father."
According to the Sheriff, the boy had dialed 911 to report the shooting at their home in W. Clinton Ave, Fresno.
Deputies detained the boy and secured the gun.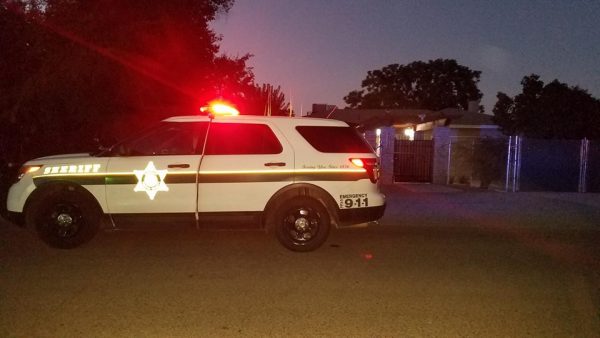 "Detectives interviewed the 16-year-old boy Saturday night and determined his action of shooting his father was done to defend his mother's life," said the Sheriff's office.
Tony Botti, public information officer for the Sheriff's office, told CentralValley the couple had been arguing for some time after coming back home from a family gathering.
"The argument actually started to heat up just as they were getting back to the house," said Botti. "The dad was drinking and he's been known to get more violent when he has alcohol in his system.
"[The boy was] visibly shaken up. Scary situation, your mom and dad are in this fight, next thing you know you end up taking your dad's life."
"There are people out in our community who are experiencing things … where husbands are beating up wives, or maybe even wives are being abusive to husbands. It's time to speak up."
'It's Just Procedure'
Criminal defense attorney, Marshall Hodgkins, told ABC he has had similar cases and that this appears to be a defense of others case.
Hodgkins said that the DA's office investigation of the case is normal, even though the Sheriff's office has already put him in the clear. "It's just procedure," Hodgkins said.
Beneath the Sheriff's Facebook statement, locals shared messages of support for the boy.
"This poor young man had to make the hardest decision of his life. Thankful that our law enforcement respects his right to defend himself and his family."
Another user wrote, "I had to make a similar decision against my stepmother when I was 13 when she began choking my 17-year-old older brother."