By chance, 16-year-old Elizabeth Thomas spoke to the media for the first time since she was allegedly kidnapped for six weeks by her former teacher.
She said she doesn't regret leaving with the man, but wouldn't call it a good decision either.
"I don't regret it, nor do I say it was the right thing to do. It was an experience I'll have to live with the rest of my life. It's good and bad. It's there," she told The Daily Herald. "No matter what we do, we'll have to deal with it."
On March 13, Elizabeth left with Tad Cummins, a teacher at her Culleoka Unit School in Culleoka, Tennessee. The next day an Amber Alert was issued for the girl, triggering a manhunt that ended on April 20 in Cecilville, California.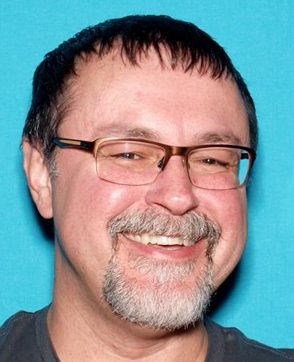 Cummins was indicted on federal charges of transporting a minor across state lines for the purpose of engaging in criminal sexual conduct and obstruction of justice. He faces a maximum of life in prison, but may get as few as 10 years, The Daily Herald reported.
There were signs of things going wrong.
In 2016, Elizabeth's mother, Kimberly, was arrested and charged with five counts of child abuse and neglect. She was accused of beating four of her 10 children, including Elizabeth. She also allegedly forced her children to strip in front of other people. Kimberly was released on $3,000 bond but ordered to stay away from her children.
The father, Anthony, gained custody of his five children.
In January, a student at Elizabeth's school reported seeing Cummins and Elizabeth kiss in his classroom. "It wasn't like a make-out kiss, just a peck on the lips," the witness said.
Both Cummins and Elizabeth denied it, and the student was removed from the class.
On the day of her departure, Elizabeth woke up her 17-year-old sister, Sarah, telling her to call police if Elizabeth was not home by 6 p.m., Sarah said.
Cummins and Elizabeth allegedly stayed a week and a half in Cecilville, California, before somebody noticed Cummins's Nissan Rogue without a license plate and called Siskiyou County Sheriff's Department and the Tennessee Bureau of Investigation (TBI).
"Some have characterized this relationship as a romance," said TBI Director Mark Gwyn in March. "But I want to caution the public against anything that might look or sound like victim blaming. Let me be very clear. She is 15, a child. He is 50, a grown man. She is a high school freshman. He's a former teacher. This is and was not a romance. This is manipulation solely to benefit Tad Cummins.
Elizabeth agreed to an interview on Sept. 23 when a reporter recognized her in a fast-food restaurant in Columbia.
She said she'd spent 78 days in therapy after returning to Tennessee. The family lawyer told her not to discuss the criminal case. She spoke of herself instead.
Elizabeth lives with her brother now and he also homeschools her. She still has two years left of high school and then plans to go to the Middle Tennessee State University, and later Vanderbilt University, to become a medical examiner.
She said she wanted to clear up some rumors about her.
"There are people saying, 'She's not talking for this reason. She's not talking for that reason.' It's not that. It's just the publicity is affecting people. Everyone just needs to calm down. I am a human being. I can answer things fairly. But people are asking things that are too personal. People are talking to me like they know me. They didn't talk to me before. They didn't try to know me before. They have only liked me since I came back," she said.